Damien Trimuel
Senior Manager, Financial Senior Manager, Financial Planning and HR Strategic Projects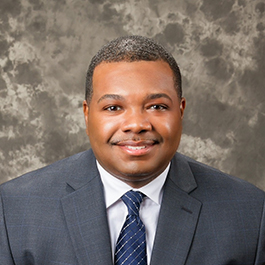 With 15 years at Northwestern, Damien Trimuel notes several reasons why he remains at the University. Yet what most resonates is the relationships.
"It has been very beneficial to have colleagues who have become my friends — I can talk through ideas, as well as discuss, at times, challenging circumstances."
It certainly has been beneficial for the University to have his service over the years. Trimuel, senior manager of financial planning for Human Resources, previously served in administrative and financial roles at Northwestern Feinberg School of Medicine and Northwestern Pritzker School of Law.
Trimuel has enjoyed this diversity of work and the impact on his professional development.
"What stands out has been the opportunity and privilege to advance my career while remaining at the University. I
have worked on both campuses in different departments, which has helped me in my current role."
As he puts it even more succinctly, "Northwestern is an excellent workplace."
Back to top