One Book One Northwestern Fellows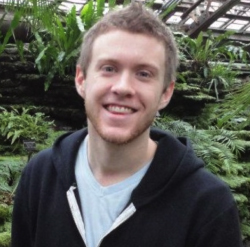 Tyr Wiesner-Hanks
Weinberg 2013 - Plant Biology
I'm a rising senior studying Plant Biology and ready to have an awesome year with OBON. I hail from Mequon, Wisconsin and love canoes. When I'm not exploring Chicago or being lazy at home, I sing in an a cappella group, teach people to fix bikes at a bicycle collective in Rogers Park, and research the genetics of breadfruit. As one of the co-chairs of the Freshman Urban Program, I'm excited for new conversations on urban engagement with people from all walks of life.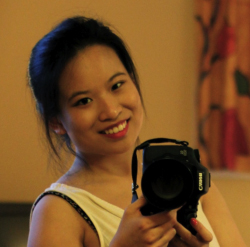 Corinne Chin
Medill 2013 - Journalism
I'm Corinne Chin, a journalism major from Glenview, Illinois. After immensely enjoying One Book selections from my first two years at Northwestern, I served as a fellow for last year's program. This year, I am incredibly excited to continue my involvement with a book about my hometown—Chicago—and written by Alex Kotlowitz, who teaches my favorite class at Northwestern, The Art of Nonfiction. When I am not stuck in journalism classes, I am mentoring Chicago teenagers from the Gary Comer Youth Center as part of the Medill Media Teens program. When I'm not serving Chicago, I enjoy exploring the global community, whether by reporting on refugee camps in Malawi, interning at a major newspaper in South Africa or shooting a documentary in northern Uganda. I have served in many community-building leadership positions on campus, from being a Wildcat Welcome peer adviser to acting as a Vice President of the Wildside student section, but I believe One Book is a program that can truly bring the entire Northwestern community together even before the new students set foot on campus.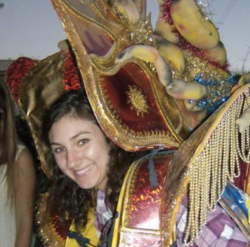 Chelsea Glenn
Weinberg 2013 - Economics and International Studies
I'm Chelsea Glenn, a rising senior in Economics and International Studies. Being from Michigan, Chicago has always had a special place in my heart as a getaway urban destination, so I'm so excited to explore the city more with Never a City So Real this year! When I'm not experimenting in the kitchen or taking photos of campus squirrels, you can find me hunting down free food at Northwestern Engagement Coalition, NU Conference on Human Rights, STAND, the Center for Civic Engagement, and the Center for Global Engagement. I'm looking forward to working with One Book to create exciting, meaningful ties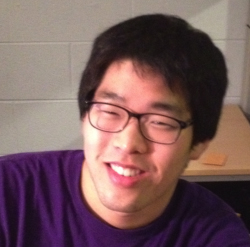 Albert Song
Weinberg 2015 - Biological Sciences and Computer Science
I'm Albert Song, a sophomore majoring in Biological Sciences and possibly Computer Science. I grew up in Texas and Utah, but I was born in Milwaukee, Wisconsin. Here at Northwestern, I've been fortunate to be involved in virology research in the Robert Lamb Laboratory along with NU Gives Back and Living Wage. I'm thrilled to serve as a One Book Fellow this coming year - one of the draws of Northwestern is the city of Chicago and through One Book, I think that we will be able to be immersed in the culture of Chicago. I hope that One Book helps you embrace Chicago and I hope that One Book will help you connect with valuable friends and mentors. See you soon!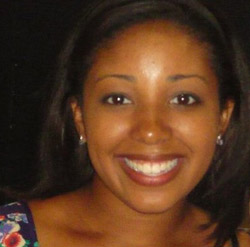 Arianna Wise
Weinberg 2015 - Biological Sciences
I am Arianna Wise, and I will be a Sophomore for the upcoming year. I am a Biological Sciences major with a Global Health Minor, and I am also an NU Bioscientist. I enjoy hiking and camping as well as dancing. I am the secretary for Movement Dance and Step. As well as being involved in these programs; I was a part of the One Book team last year as a fellow and am currently a counselor for BioExcel which is a program for incoming freshman. I love trying new things. Currently, I'm exploring research as an option in the Corey Lab, and I love it! I'm really excited to see you all and get to speak to you in the fall!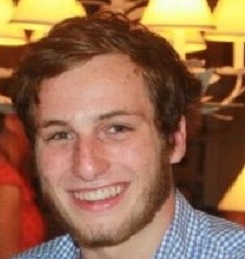 Daniel Moynihan
Weinberg 2016 - English
I'm Daniel Moynihan, a Weinberg freshman planning on studying English, and a newcomer to the team of One Book fellows. I'm from Washington, DC, a city not unlike Chicago, and urban exploration has always been an important part of my routine. Being involved in OBON gives me the opportunity to unite my interests in writing, education, and the complexities of urban life, and I can't wait to help other students discover the places in Chicago where their passions intersect!
Interested in being involved in the One Book One Northwestern 2012 - 2013? 
The deadline to apply is 5 p.m. October 5.
Questions? Email Nancy Cunniff at n-cunniff@northwestern.edu.
For more information about the Ambassadorship, please visit the application page.