2020 Speakers
Tarana Burke
 Founder of the 'me too.' Movement and Social Justice Activist
Monday, January 27, 2020 - 5:00 PM
Pick-Staiger Concert Hall
50 Arts Circle Drive, Evanston
FREE ADMISSION - TICKET REQUIRED : UNCLAIMED SEATS WILL BE RELEASED AT 4:50 PM 
***Update: The Evanston keynote is at capacity - ticket holders must present printed copies of tickets at the door for admission or eventbrite email confirmation.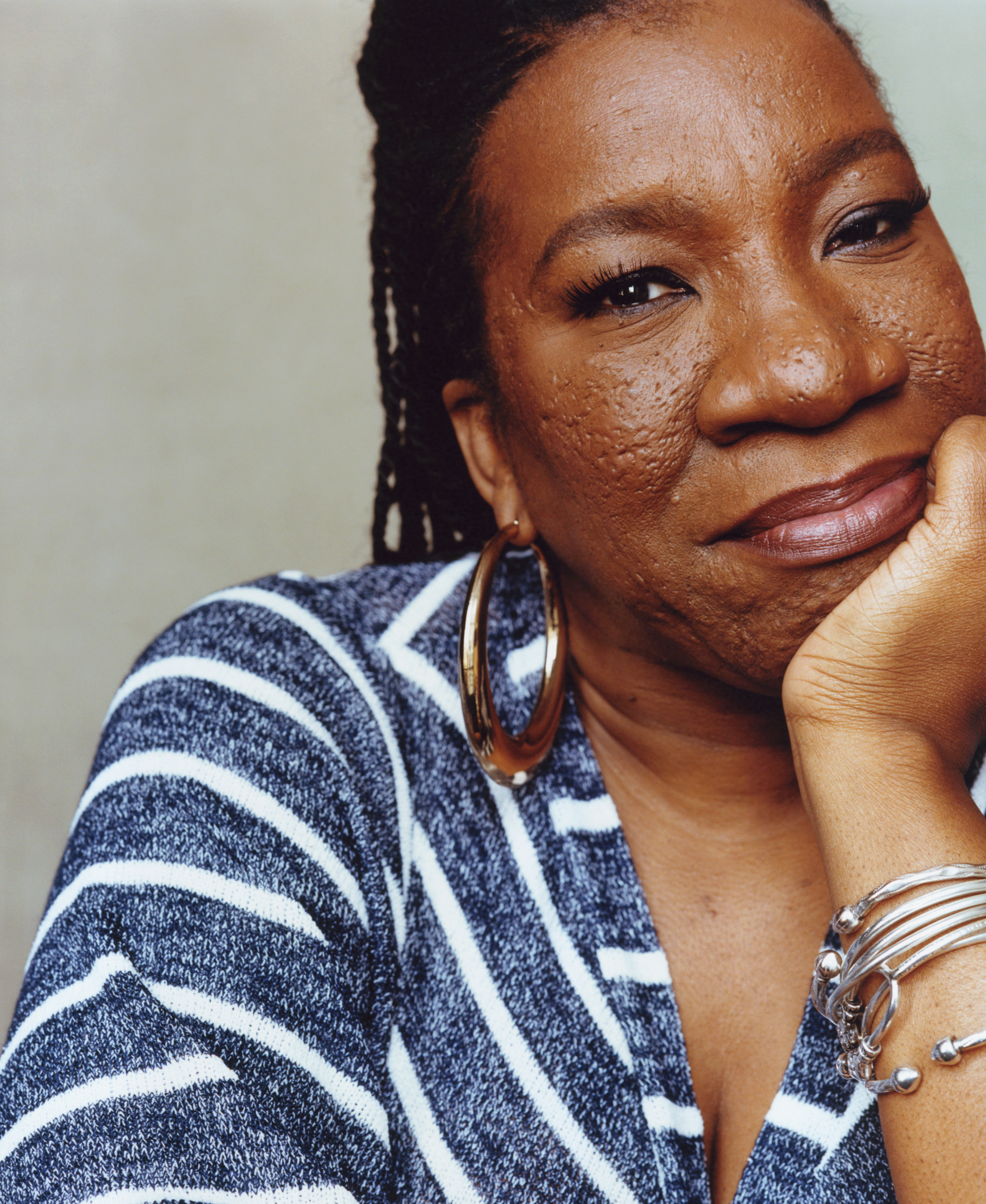 Tarana Burke shares the story behind the genesis of the viral 2017 TIME Person Of The Year-winning 'me too.' Movement, and gives strength and healing to those who have experienced sexual trauma or harassment.
The simple yet courageous 'me too.' hashtag campaign has emerged as a rallying cry for people everywhere who have survived sexual assault and sexual harassment – and Tarana's powerful, poignant story as creator of what is now an international movement that supports survivors will move, uplift, and inspire you.
#MeToo is not just an overnight hashtag sensation; Tarana has dedicated more than 25 years of her life to social justice and to laying the groundwork for a movement that was initially created to help young women of color who survived sexual abuse and assault. The movement now inspires solidarity, amplifies the voices of thousands of victims of sexual abuse, and puts the focus back on survivors. In her upcoming book, Where the Light Enters, Tarana discusses the importance of the 'me too.' Movement as well as her personal journey from "victim to survivor to thriver."  Tarana's continued work with the 'me too.' movement has earned her the honor of being named The Root 100's most influential person of 2018.
A sexual assault survivor herself, Tarana is now working under the banner of the 'me too' Movement to assist other survivors and those who work to end sexual violence. She is now Executive Director of the 'me too.' organization. On stage, she provides words of empowerment that lift up marginalized voices, enables survivors across all races, genders, or classes to know that they are not alone, and creates a place for comfort and healing to those who have experienced trauma.
Alpha Phi Alpha Candlelight Vigil 
Monday, January 20, 2020
Alice Millar Chapel 
1870 Sheridan Road, Evanston

2020 Panelist 
Moderated by Alice Palmer
Alice Palmer
Alice J. Palmer is an American educator and politician, a former Democratic member of the Illinois Senate. Known as a longtime progressive activist, Palmer represented the state's 13th Senate District from June 6, 1991, until January 8, 1997. Prior to her time in the state legislature, Palmer was executive director of Chicago Cities in Schools program and founding director of the Chicago Metropolitan YMCA Youth and Government Program. Palmer began her teaching career in Indianapolis then moved to Chicago to teach at Malcolm X College, one of the City Colleges of Chicago. She earned an M.A. in urban studies from Roosevelt University, and a Ph.D. in educational administration from Northwestern University. While working on her degree at Northwestern, Palmer co-authored two books and tutored. She then took a position at Northwestern as Associate Dean and Director of African American Student Affairs for five years. Palmer is fondly remembered by the voice she gave black students at Northwestern.
Karen Pittenger
Karen Pittenger has been a long time board member of Street Wise, an organization whose mission is to empower the entrepreneurial spirit through the dignity of self-employment by providing Chicagoans facing homelessness with a combination of supportive social services, workforce development resources and immediate access to gainful employment. Karen is the President of Black Olive, a marketing communications agency that helps companies move from vision to results. With over 35 years of experience and dozens of awards, including the DMA's award for Innovation in Direct Marketing, Karen and the Black Olive team deliver integrated marketing strategies, strong creative and bottom-line results on high-value client initiatives. Karen also serves on the Board for Manufacturing Renaissance, and Ida's Legacy, and was part of the Illinois delegation for the Democratic National Convention in 2008, serving on the DNC Rules Committee.
David Robinson
David Robinson is the External Affairs Director for the Manufacturing Renaissance. Manufacturing Renaissance drives systemic change in communities: by providing education and workforce development opportunities for high school students and young adults, teaching 21st century manufacturing skills; by facilitating national industrial policies inclusive of social well-being; and, by helping minority owned manufacturers create succession plans that retain ownership within minority communities. Prior to joining MR in 2016, David teamed with the late Henry L. English as the Communications Director/Sr. Program Officer of the Black United Fund of Illinois. While there, Robinson played a leading role in designing and implementing numerous initiatives including the Safe Passage School Safety program now in use citywide by the Chicago Public School system; the Construction Trades Pre-Apprenticeship Program which prepared community members for careers in the construction trades; several social entrepreneur business models; and a service and outreach-driven violence abatement program that Chicago Police brass credited with reducing violent crime in the target area by 33 percent. David is a proud Morehouse College man with credentials from a DePaul University Egan center executive management seminar series. He is also a certified conflict resolution specialist and holds a TV studio production certificate from CANTV.
Mark Saint
Mark Saint is a Senior Implementation Manager for the Crime Lab. Mark is passionate about completing work centered on social transformation in the United States and the United Kingdom. Prior to joining Urban Labs, Mark was based in London. The Crime Lab works to have social impact by carrying out Research & Development in close collaboration with public sector and community-based partners. They are committed to promoting equity, diversity, and inclusion in our work, and to fostering a workplace environment that is supportive of everyone on staff and dedicated to preventing workplace harassment and discrimination. As part of the University of Chicago. Harris School of Public Policy, the University of Chicago Urban Labs works to address challenges across five key dimensions of urban life: crime, education, health, poverty, and energy & environment. They partner with civic and community leaders to identify, test, and help scale the programs and policies with the greatest potential to improve human lives. Mark holds a master's degree from North Park Theological Seminary and a bachelor's degree in philosophy and english from Southern Illinois University in Carbondale.