Story Tools
Share this story
We'd Like to Hear from You
Northwestern welcomes signed letters of 250 words or less from readers. We reserve the right to edit all letters. Please send correspondence to the
Editor
Northwestern
1603 Orrington Ave., Suite 200
Evanston, IL 60201
Fax: 847-491-3040
E-mail: letters@northwestern.edu
Find Us on Social Media
Diversity, Inclusion Key to Success
I really applaud President Schapiro's emphasis in his letter to alumni ["Celebrating Extraordinary Success," fall 2017] on Northwestern's strength in cultural diversity and global inclusion to drive innovation and creativity throughout the University.
As I paged through the magazine and read all the articles and viewed the associated images, it was apparent how diverse a culture Northwestern really is.
As an engineer and vice president of the veteran's employee network at an innovative company (Qualcomm, Inc.), as well as being a Navy Reserve officer in the United States Navy working with sailors from various walks of life and backgrounds, I have personally found that diversity and inclusion fuel innovation and excellence.
Bottom line, diversity is a business imperative. The more the organization focuses on reducing/disrupting unconscious bias, the more empowered and efficient its professional workforce becomes ... and this ensures a successful business in the long run.
Focusing on promoting cultural diversity and global inclusion in the education process, prior to students entering the full-time workforce, is the right strategy … so that when students are hired into companies or start up their own nonprofits throughout the globe, it is a natural and accepted culture.
Robert Nowakowski '92
Carlsbad, Calif.
Miles Davis Portrait Stunning
Thank you so much for two things in the fall 2017 issue. First, for printing alumnus Jeff Donaldson's portrait of Miles Davis ["Honoring the Wall of Respect," Collections, page 14]. Wow. That stopped me in my tracks (no pun intended). Second, for the accompanying article. As a fan of Chicago history, I really appreciated learning about this pivotal community art effort at 43rd and Langley on the city's South Side in 1967. 
John Wengler '95 MBA
Nelson, N.H.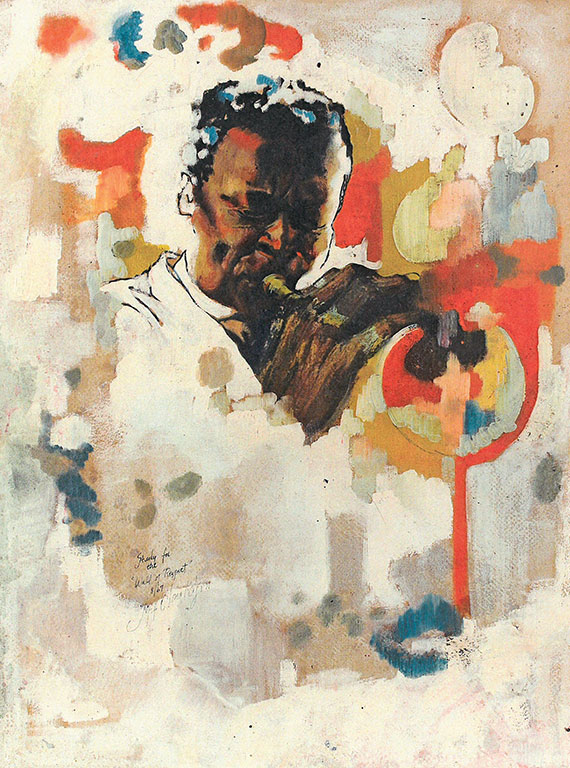 The Block Museum of Art acquired a 1967 study portrait of trumpet player and bandleader Miles Davis by artist Jeff Donaldson, who earned a doctorate in art history from Northwestern in 1974. The Donaldson study is currently on loan from the Block Museum to the Tate Modern in London for inclusion in the exhibition Soul of a Nation: Art in the Age of Black Power. Art history professor Rebecca Zorach, who helped acquire the sketch, co-wrote the forthcoming book The Wall of Respect: Public Art and Black Liberation in 1960s Chicago (Northwestern University Press). Jeff Donaldson, Study for the Wall of Respect [Miles Davis], 1967, mixed media (including oil) on heavy cream wove paper 24x18, Collection Block Museum of Art, Courtesy of Artist's Estate.
Agnes Eckhardt Nixon's Fiancé's Fate
I read with interest the article about alumna Agnes Eckhardt Nixon, "Radio Drama Comes to Life," [Campus Life, fall 2017]. However, the first paragraph appears to have a significant error: the statement that she was devastated by the death of her fiancé, Hank Priester, an Army Air Corps pilot, in an attack on the Kamchatka Peninsula. A correct statement would probably be that he was lost in an attack on Japanese forces in the Kurile Islands, which are south of the Kamchatka Peninsula, from a base in the Aleutian Islands.
The Kamchatka Peninsula was then Soviet territory, and the USSR was a U.S. ally against Germany and neutral in our war against Japan until very late in the war. However, the Kurile Island chain, extending from the Kamchatka Peninsula south toward Hokkaido, Japan, was Japanese territory.
An online database of military casualties indicates that 2nd Lt. Henry C. Priester Jr., of the 54th Fighter Squadron, is listed as missing as of Feb. 4, 1944. The 54th was based on Attu, in the Aleutians, at the time, and flying P-38 fighters as mentioned in the article.
Alex Schneider '67, '68 MS
Addison, Ill.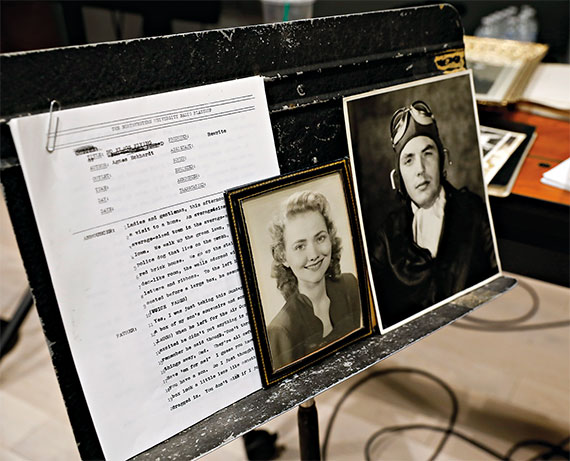 The No Flags Flying script alongside photos of Agnes Eckhardt Nixon and her fiancé, Hank Priester
Dancing Queen
I just wanted to say how much I appreciated the article about doctoral student Dionne Champion ["What's Up, Docs?" summer 2017] by Sean Hargadon. I just finished my undergrad degree at Pacific University with a double major in dance and chemistry. My senior capstone was an interdisciplinary project titled "Integrating Dance as a Teaching Tool for General Chemistry." I just wanted to express how much I love hearing stories of other people making connections in the different but similar worlds of arts and sciences.
Lindsey Ragsdale
Eugene, Ore.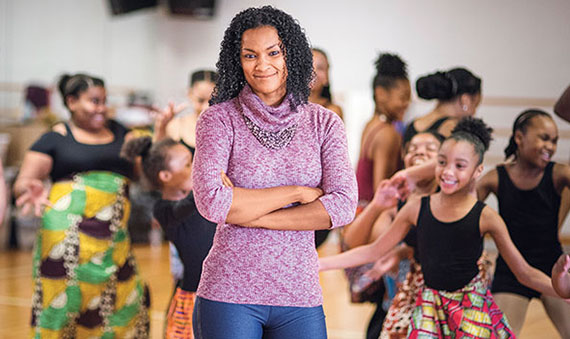 Dionne Champion at her Gary, Ind., performing arts school, DancExcel. Photo by Alex Garcia '98.
Engineers Deserve Credit Too
I was overjoyed when I read the letters to the editor ["Give Architects Credit," Feedback, page 10, fall 2017] about your omission of the names of the architectural firms that designed both the Kellogg Global Hub and NU-Q's new headquarters. There is no question that the talent, genius and contribution of architects is all too often neglected when discussing the beauty and success of a building.
In a similar fashion, the structural engineers who employ math and science to make the architectural form a reality are "invisibles" — hidden behind the walls and ceilings — unknown professionals to most of society.
When an individual asks me the difference between an architect and structural engineer, the elevator speech goes like this: "Architects create the form and the experience, and engineers make it stand up!"
Thornton Tomasetti is proud to have been the structural engineer of record for both the Global Hub and the Qatar headquarters. Enjoy the beauty, appreciate the spaces and wonder about how it all stands up.
Carol A. Post '80
Principal, Thornton Tomasetti 
Chicago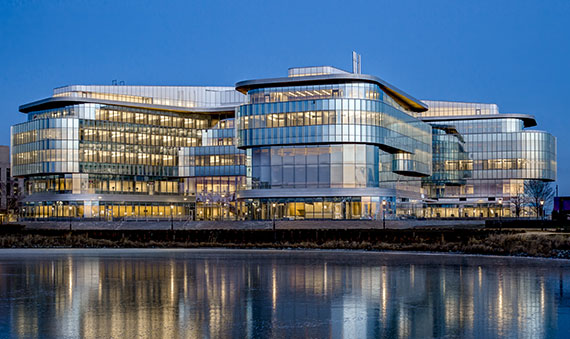 Traffic Institute Deserves credit, coverage
Each time I receive Northwestern magazine I feel like the redheaded stepchild that the family really doesn't want their friends and neighbors to know about or remember.
I wrote a similar letter to President Schapiro a few years back, pointing out that all of the grads from the Traffic Institute [now the Center for Public Safety] — as well as the very positive national status of the program — seemingly never get mentioned, referred to or bragged about. Wonder why? President Schapiro emailed me immediately and said the matter would be looked at. Nothing has been the result.
But all us Northwestern University Traffic Institute alums never fail to get a request for donations.
I think the way the media is almost daily painting a picture of law enforcement brutality and ignorance ... and has been now for years ... has caused the school to distance itself from this page of its history of professionalizing law enforcement leaders.
When it still existed, the NUTI scholarship was very competitive (nationally as well as internationally) and there have been hundreds of law enforcement leaders who graduated from the yearlong curriculum (chiefs of police, county sheriffs, highway patrol chiefs and many other allied agency leaders). Yet the University and Northwestern magazine treat this historical time as an embarrassment.
Northwestern University played a major role in raising police standards and codes of conduct with the NUTI program, and it was very successful, but no one would ever know it except those who moved their families to Evanston for a year, enrolled their children in local schools and enjoyed the museums and culture of the area before returning to homes all over America and to many foreign countries.
I am certain that the history about Northwestern teaching cops has bit the dust due to today's misplaced opinion about police professionalism. I would like to think I'm wrong, but we are just too completely shut out for me to feel any other way.
William Sanders '71 CERT
Gold River, Calif.