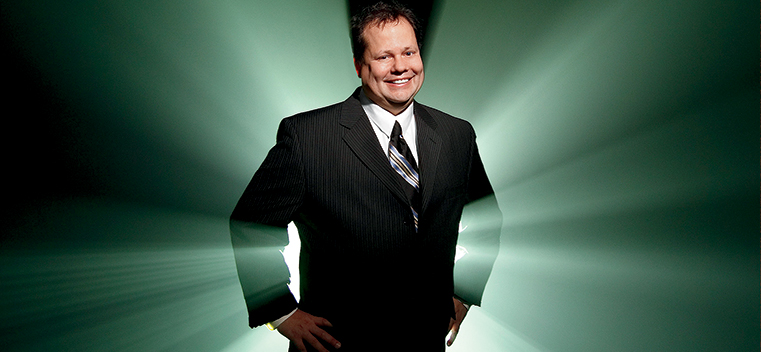 The First Online Matchmaker
Story Tools
Share this story
Tell us what you think. E-mail comments or questions to the editors at letters@northwestern.edu.
Ever wonder about those strange designations we use throughout Northwestern to identify alumni of the various schools of the University? See the complete list.
Find Us on Social Media
The online dating industry as we know it — that multibillion-dollar, revolutionary enterprise that has changed the way we form relationships — can trace its roots back to a simple, solitary email.
On an otherwise routine day in 1992, Gary Kremen (McC85) and some of his colleagues at Los Altos Technology, a California software firm that Kremen founded, received a purchase email from a woman. The order in itself wasn't especially remarkable, but the fact that it came from a woman was. Back then a very small percent of the population was on the Internet, and of those online, the majority were men. 
Kremen and his colleagues got to wondering, what is this woman like? What does she look like? Was she cute? If they asked, would she have faxed them a picture?
"I wondered if I could charge other men like me to have access to this woman's email and her picture," thought Kremen, who was single at the time and is now married.
Around the same time, Kremen was browsing classified ads and calling 1-900 dating hotlines he found in newspapers to leave messages for women. In an effort to take those classifieds and others and put them online he purchased a few domain names, including Match.com, Jobs.com and Autos.com.
In the early days of Match.com, before people could browse profiles, they would send in some basic information, and the website paired them individually based on an algorithm.
"This sounds [obvious], but the best matches are people who have mutual meeting criteria," Kremen says. " 'I kind of like you, but do you like me?' That would be the best way to start. The idea of prioritizing people on the elements of commonality sounds obvious today, but back then that was kind of revolutionary."
A double major in electrical engineering and computer science, Kremen credits the Writing Program, and specifically Weinberg College of Arts and Sciences professor Penny Hirsch (G68, 80), for instilling in him the importance and value of articulating his ideas. Match.com's early success, Kremen says, was tied directly to his ability to communicate the site's value proposition.
Kremen left Match.com in March 1996, about one year after the website went live. Since then he has been involved in dozens of other entrepreneurial ventures including Clean Power Finance, a solar financial services company headed by president and CEO Nat Kreamer (C99), and Sociogramics, a startup that aims to help banks restore confidence in the public by bringing credit to the underbanked.
A man of many ideas, perhaps Kremen's most beneficial trait is that he's never satisfied.
"I feel like I've left a mark, but I also feel like I've got a lot of other ideas ahead of me," Kremen says. "I know that sounds crazy, but I always feel like, 'Yeah, this idea is good, but I'll come up with a better one.' " — R.L.