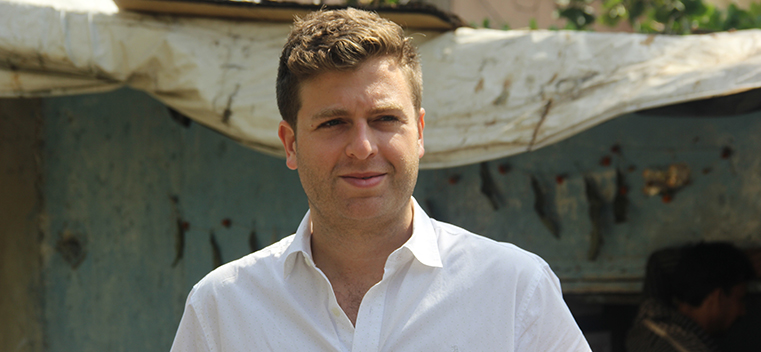 A Match Made in India
Story Tools
Share this story
Tell us what you think. E-mail comments or questions to the editors at letters@northwestern.edu.
Ever wonder about those strange designations we use throughout Northwestern to identify alumni of the various schools of the University? See the complete list.
Adam Sachs (C05), Daniel Osit (C04) and Kevin Owocki wanted to add another dimension to the online dating scene when they launched the website Ignighter.com in 2008. Positioned as an alternative to the traditional one-on-one dating sites, this new venture catered to a younger generation by allowing users to go on group dates with several friends.
Five years later it's safe to say Sachs and his business partners left an enduring imprint on the online dating market. It just so happens that the revolution occurred halfway around the world.
While Ignighter.com did fairly well in the United States, it exploded in India. At first the site was gaining hundreds of new users per day in India, then thousands. Before long Sachs, Osit and Owocki stopped developing the U.S. site and focused solely on development in India and Southeast Asia. Gradually the company shifted headquarters from New York City to Mumbai.
Sachs, who had never been to India before the site launched, was spending two-thirds of his time there until the birth of his son earlier this year.
"India is changing so quickly, where young people are starting to live in cities and get roommates instead of moving back in with their parents after college," Sachs says. "The arranged marriage rate is dropping, the average age of marriage is increasing and there's just more exposure to MTV and a lot of Western influence that has moved the culture into more of a dating culture."
Even though the dating scene in India is evolving, some of the more popular sites may have been too progressive for young Indians, and Sachs says at first the group dating format presented a gentler approach.
When the co-founders rebranded from Ignighter.com to StepOut.com in early 2012, they made several strategic adjustments. They had noticed that more young Indians were using the site for one-on-one matching, so they eliminated the group dating format. They also removed the word "dating" from the site because the term isn't as widely used in India as it is in Western countries.
In addition to overcoming a cultural stigma around online dating, StepOut.com also had to create a stable payment system for the site, no easy task in a country where many people do not have international credit cards. Most of the site's users paid using Indian payment gateways, although those were not always reliable. Sachs says about 10 percent of the site's users paid in cash to a courier.
StepOut.com continued expanding, and by September 2013, when it was acquired by Twoo, a British-based dating website owned by Match.com, StepOut.com had become one of the most popular dating sites in Southeast Asia. In just a few years of operation the site had accumulated more than 5 million users. 
Sachs did not join Twoo after its acquisition of StepOut.com, but he looks back fondly on his experience. Even though the culture of online dating is vastly different in Southeast Asia, Sachs says, people have the same ultimate goals. 
"The truth is that young people in India want the same things that young people in the United States want," Sachs says, "which is to go on dates and have these experiences with new people. — R.L.