---
Victor Dupuis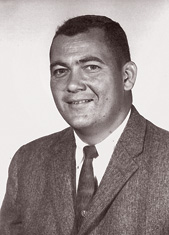 Victor L. "the Chief" Dupuis (SESP56), 74, State College, Pa., Aug. 17. The co-author of the textbook Introduction to the Foundations of American Education, Mr. Dupuis spent 25 years training future teachers at Pennsylvania State University, retiring as professor emeritus of curriculum and instruction. Of Mohawk and Ojibwa ancestry, he also trained and mentored American Indian educators through Penn State's Center for the Study of Leadership in American Indian Education. He worked as a consultant to the U.S. Bureau of Indian Affairs.
Mr. Dupuis, who attended Northwestern on a baseball scholarship, played in the Chicago Cubs system.
Survivors include his wife, Mary Miles Dupuis (C58), and three children, Catherine, Victor and Elizabeth.
Jennifer Jones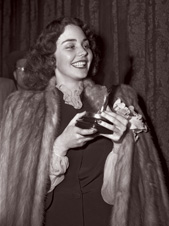 Jennifer Jones (C40), 90, Malibu, Calif., Dec. 17. Ms. Jones, a successful post-World War II actress, distinguished her later life with her contributions to art.
Ms. Jones launched her film career in 1943 with her Oscar-winning performance in The Song of Bernadette, in which she played the title character. She appeared in 27 films and garnered a total of five Academy Award nominations.
In her later years, she worked with her third husband, Norton Simon, to develop his art museum in Pasadena, Calif.
Born Phylis Lee Isley, she attended Northwestern's National High School Institute and then the University for one year before going to New York to work in theater.
Survivors include a son, Robert Walker; a stepson, Donald Simon; and eight grandchildren.
Photo courtesy of AMPAS
Stuart Kaminsky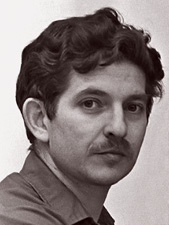 Stuart M. Kaminsky (GC72), 75, Sarasota, Fla., Oct. 9. Mr. Kaminsky wrote more than 70 novels, including four detective series. He won the Mystery Writers of America's Grand Master Award in 2006, placing him among the genre's elite. A Cold Red Sunrise (Ballantine, 1989), part of his series on a Moscow police inspector, won the 1989 Edgar Award for best novel.
Mr. Kaminsky also wrote nonfiction books on Clint Eastwood and other film directors, as well as novelized versions of TV shows such as The Rockford Files.
Mr. Kaminsky also taught in Northwestern's radio/television/film program from 1972 to 1989.
Survivors include his wife, Enid Perll; four children, Peter M. Kaminsky (WCAS87, GC89), Toby, Lucy and Natasha; his mother, Dorothy; and a sister, Sara.
Photo courtesy of Northwestern University Archives
Jane Wilson Molyneaux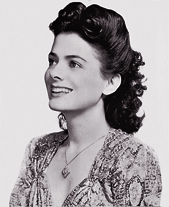 Jane Wilson Molyneaux (WCAS40), 92, Plymouth, Mass., Oct. 3. A soprano with a three-octave range and perfect pitch, Mrs. Molyneaux was recruited by Fred Waring and his band, the Pennsylvanians, when she was just a freshman at Northwestern. She left the University and performed and toured with the band for 13 years.
After leaving the Pennsylvanians, she appeared on television shows, such as Conrad Nagel's Celebrity Time and the Robert Q. Lewis Show. Full-page photos of Mrs. Molyneaux appeared in Life magazine and The Saturday Evening Post, among other publications, for General Electric televisions.
While touring with the Carolers, along with her brother Jonathan, she sang twice at the White House for President Dwight Eisenhower. The first White House performance followed a state dinner for Queen Elizabeth II and included a private performance for the president, the first lady and the queen in the White House's family quarters.
Mrs. Molyneaux is survived by her daughter, Janette, and her husband, Arthur; two step-grandchildren; and her brother, Richard.
Jules Power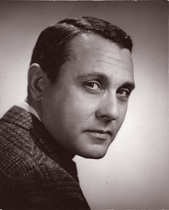 Jules Power (WCAS44), 87, Baltimore, Oct. 9. Mr. Power pioneered television programming for kids that went beyond cartoons. As the co-producer of NBC's Mr. Wizard beginning in 1951 he promoted science experiments that viewers could replicate at home. Soon there were Mr. Wizard Science Clubs across the country.
In 1961 he became director of children's programming for ABC. His next show, Discovery, combined science with history, art and music. It won an Emmy Award for children's programming.
In 1977 Mr. Power changed focus and co-produced the Emmy- and Peabody-winning Over Easy, a Hugh Downs-hosted PBS show for viewers over age 55.
Survivors include his wife, Dorothy Kutchinsky Power (SESP45); a son, Bob; and a daughter, Robin.
Stephen Reid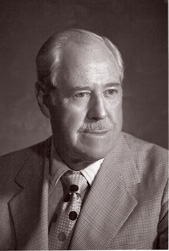 Stephen E. Reid (WCAS37, FSM40, 42, GFSM48, G48) 94, Des Plaines, Ill., Oct. 31. A first team All-American guard for the Wildcats, Dr. Reid served as team physician for Northwestern football and earned a Nobel nomination for his research on head injuries.
A three-year letter winner and the captain and most valuable player for the 1936 Big Ten champion Wildcats, Dr. Reid became a charter member of the Northwestern Athletic Hall of Fame in 1984. He was inducted into the College Football Hall of Fame a year later. Dr. Reid was named to Sports Illustrated 's "Silver Anniversary" All-America football team in 1961.
After graduation, Dr. Reid attended the Feinberg School of Medicine, but World War II interrupted his surgical training. A major in the U.S. Army Medical Corps, he served in the Southwest Pacific, where he earned several medals, including three Bronze Stars.
Dr. Reid returned to Northwestern after the war. The Chicago native became team physician for the Wildcats in 1950, a position he held for more than 30 years. He also served as team surgeon.
Dr. Reid earned national recognition for his groundbreaking football helmet study that measured intensities of impacts in order to reduce head and neck injuries. Based on his research, he received a nomination for the Nobel Prize in Medicine in 1984.
He was professor emeritus of surgery at Northwestern and former vice chair of the surgery department at Evanston Hospital.
Dr. Reid is survived by his son, Stephen Reid Jr. (WCAS69, FSM76), former assistant professor of surgery at Feinberg; two daughters, Pat and Liddy; eight grandchildren; and two great-grandchildren.
Nan Robertson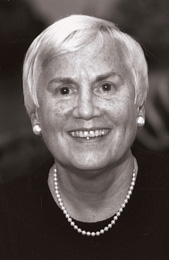 Nan Robertson (J48, H92), 83, Bethesda, Md., Oct. 13. Ms. Robertson chronicled the fight for gender equality in the New York Times newsroom and wrote about her own struggles with alcoholism and toxic shock syndrome.
Ms. Robertson nearly died from toxic shock in 1981. She lost parts of eight fingers to amputation, but after months of physical therapy she returned to the paper and wrote the Pulitzer Prize-winning "Toxic Shock" for the New York Times Sunday Magazine in 1982. She retired in 1988.
Ms. Robertson received the Alumnae Award in 1991 and a Northwestern Alumni Association Merit Award in 1988. She served as the 1992 Josephine B. and Newton N. Minow Visiting Professor in Communications.
Survivors include a sister, Jane, and five stepchildren.
Photo courtesy of Northwestern University Archives
Wesley South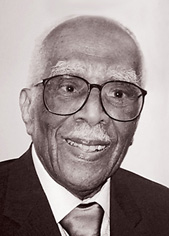 Wesley W. South (SCS55), 95, Chicago, Jan. 9. A renowned Chicago talk radio host, Mr. South hosted WVON's popular show Hotline for 16 years.
Beginning in 1963 he worked for WVON, 1690 AM, and interviewed influential Americans such as Jimmy Carter, Martin Luther King Jr. and Jackie Robinson. Mr. South was one of the last people to interview murdered civil rights activist Medgar Evers in June 1963. His ability to attract high-profile guests and tackle weighty issues led to the station's eventual transition from music to all talk.
Before his radio career, Mr. South wrote for the Chicago American and the Johnson Publishing Co., among others.
Mr. South, a World War II veteran, is survived by his daughter, Leslie South (L78), and a grandson.
William Whitman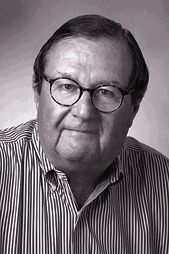 William B. Whitman (WCAS57), 74, Washington, D.C., Oct. 30. A travel writer and author, Mr. Whitman began his career as an officer of the U.S. Foreign Service in 1960. He served in the State Department in Washington, D.C., and in Italy, Bolivia and Yugoslavia.
After the breakup of Yugoslavia he worked in Macedonia as an ambassador and head of mission for the Organization for Security and Cooperation in Europe. Later he became a special assistant to former Secretary of State Cyrus Vance, head of the International Commission on Missing Persons in the late 1990s after the conflicts in Bosnia and Herzegovina.
More recently Mr. Whitman took up travel writing, contributing more than 200 articles to publications such as National Geographic Traveler, the New York Times and the Washington Post. Mr. Whitman wrote six books, including Washington, D.C.: Off the Beaten Path (GPP Travel, 2009), now in its fifth edition, as well as The Quotable Politician (Lyons Press, 2003), The Wines of Virginia: A Complete Guide (Casco Communications, 1997) and Literary Cities of Italy (Starhill Press, 1991).
Mr. Whitman is survived by his wife, Cameron, and his daughter, Ellis.