Passings
Story Tools
Share this story
REGINALD AUGUSTINE
Reginald C. Augustine (WCAS35), 97, Washington, D.C., June 30. A former U.S. Army Air Forces captain whose work in World War II helped halt Nazi nuclear operations, Mr. Augustine later served two decades as a CIA operations officer in Europe and Southeast Asia.
After graduating from Northwestern, where he majored in Latin and studied German and Greek, Mr. Augustine spent 16 months traveling through Europe on a Harley-Davidson motorcycle. He even observed a Nazi Party rally in Heidelberg, Germany, according to the Washington Post. Back in the States, Mr. Augustine joined the military, and in 1944 he was selected for an intelligence operation that investigated the possibility that German scientists were developing nuclear weapons.
The covert World War II operation took Mr. Augustine to France, where he discovered 31 tons of nuclear material in a warehouse. Later, he learned that part of the lode, which he accompanied back to the United States, was used in the "Little Boy" bomb dropped on Hiroshima. In June 1945 Mr. Augustine also participated in the capture of an atomic research center near Stuttgart, escorting captured German scientists, including a Nobel Prize–winning physicist, to American territory, according to the Washington Post.
Mr. Augustine received a Bronze Star for his work on the operation, and King George VI personally appointed him to the Order of the British Empire in appreciation.
Mr. Augustine joined the CIA and throughout the 1950s and 60s worked as an operations officer in Munich and Frankfurt, Germany, and later Saigon, Vietnam (now Ho Chi Minh City).
Mr. Augustine is survived by his wife of 61 years, Juno Yolanda DeCastro Augustine; two daughters, Dolores and Nancy; and two grandchildren.
CREED BLACK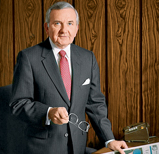 Creed C. Black (J49), 86, Miami, Aug. 16.
A former newspaper editor turned executive, Mr. Black relentlessly pursued the truth. He published an unpopular series of Pulitzer Prize–winning articles exposing corruption in the University of Kentucky basketball program while serving as publisher of the Lexington Herald-Leader in 1985.
Mr. Black served as assistant secretary for legislation in the U.S. Department of Health, Education and Welfare during the Nixon administration. After his newspaper publishing career he served as president of the John S. and James L. Knight Foundation (1988–98), where he started a commission to lead reforms of intercollegiate athletics.
Mr. Black, who won a Bronze Star in World War II, is survived by his wife, Elsa; sons Creed Jr., Steven and Douglas; and daughter Michelle.
JUSTINE MAYER CORDWELL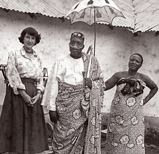 Justine Mayer Cordwell (SCS47, G52), 91, Chicago, June 27. An African studies scholar known for her adventurousness,  Mrs. Cordwell published scholarly papers on Yoruba art and culture into her 90s. An alumna of Northwestern's Program of African Studies and a student of Melville J. Herskovits, she published her final paper, a reflection on the studies of Herskovits, in 2011.
Mrs. Cordwell, the "grande dame" of African studies in Chicago, taught at Northwestern, curated cultural and historical exhibits — including Focus on Africa: Celebrating 60 Years at Northwestern at the Dittmar Gallery for the Program of African Studies' 60th anniversary — and donated thousands of photographs from her travels to the University's Melville J. Herskovits Library of African Studies.
At home in Chicago, Mrs. Cordwell balanced her academic interests with time with her family and at the Red Lion Pub, a British-style institution lauded for its fish and chips, kidney pies and beers. She helped her husband, architect and former Royal Air Force pilot John D. Cordwell, run the former Lincoln Avenue establishment and developed all of the restaurant's recipes, according to the Chicago Sun-Times.
Mr. and Mrs. Cordwell met in Nigeria, where she had studied on a Rockefeller Foundation fellowship in the late 1940s, and married after returning to Chicago. During her stay in Nigeria she received an invitation to the wedding of a king and his 17th wife. At his request, she joined his 16 other wives in a dance, "did a little rumba, and the king loved it," her son, Colin, told the Sun-Times. The Cordwells often hosted visiting African dignitaries at their home, and Mrs. Cordwell enjoyed dressing up her outfits with Yoruba jewelry, Colin told the Sun-Times.
In addition to Colin, Mrs. Cordwell is survived by a son, Ian, and four grandchildren.
GENE DELVES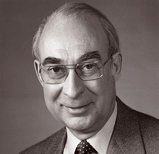 Eugene "Gene" L. Delves (KSM52), 84, Chicago, Aug. 3.
A computer pioneer, Mr. Delves helped launch the technology company that is now Accenture. In 1954 Mr. Delves was one of five men from Arthur Andersen & Co. who developed and installed the UNIVAC computer, used to process payroll for General Electric, the first successful use of a computer in the industry. The achievement spawned Andersen Consulting.
Mr. Delves was named a partner at Andersen in 1963. He retired in 1987, then worked as chief operating officer of Saatchi Consulting and consulted with Unisys and AT&T. He was active in the Illinois CPA Society and served as its president in 1983.
Mr. Delves also remained active with his undergraduate alma mater, DePauw University, where he served as chair of the board of trustees.
He is survived by his wife of 57 years, Sue; his sons, Don and Bob; his daughter, Sarah; seven grandchildren; and a brother, Gerald.
RICHARD ENGEN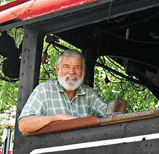 Richard B. Engen (WCAS52), Woodburn, Ore., July 15.
A former GI who dreamed of living in Alaska, Mr. Engen took a detour through Northwestern, where he discovered the work that eventually led him to America's last frontier. A stint as a bookmobile driver for the Evanston Public Library awoke a passion in Mr. Engen, who went on to work in library systems in Washington, California and Oregon.
In 1967 Mr. Engen became the director of the Alaska State Library. In 19 years he created more than 60 new libraries, set up facilities for the blind and handicapped and pioneered the innovative "fly with a book" program at Alaska airports and "book boat" programs for remote areas and logging camps.
The "father of Alaska libraries" is survived by his wife, Rebecca; a daughter, Kristen; sons Paul, Kyle and Tobin; and a nephew.
Richard McGinnis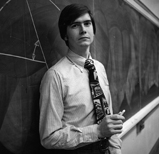 Richard G. McGinnis (GMcC69), 64, Lewisburg, Pa., Aug. 7.
A dedicated educator, Mr. McGinnis was a civil engineer who worked to improve highway and traffic safety. His traffic safety work included important advances in signals and guardrails, such as in-roadway crosswalk warning lights, redesign of guardrail systems and reflectorization of all railway cars. As the first chair of the traffic committee in historic Lewisburg, McGinnis enlisted the help of his students to improve crosswalks and traffic signal timing and corner bulb-outs (extensions of the existing sidewalks at street corners that reduce pedestrian crossing distances and increase the pedestrian standing area at street corners).
McGinnis is survived by his wife, Miranda; his children, Richard (who wrote the textbook Learning Cadkey with his father at 17); Heather, Charles and Ariel; four grandchildren; and two siblings. 
William McLenahan
William McLenahan (SCS68), 71, Chicago, July 16. The first employee of the Commission on Chicago Landmarks, Mr. McLenahan spent two decades preserving some of Chicago's most important historical sites. A pioneer in the preservationist movement, he served as the landmark commission's executive director from 1968 to 1993. Mr. McLenahan was dismayed and motivated by the demolition of the Chicago Stock Exchange Building in 1971.
As a salesman and manager for Century 21 in Hyde Park, Mr. McLenahan worked to remodel and sell homes throughout the neighborhood in which he spent most of his adult life. He also traveled throughout Europe and developed a love for art, architecture and independent film.
Mr. McLenahan is survived by his brother, Tom.
BARBARA KURUCZ SEMINARO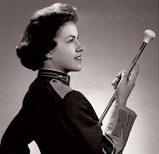 Barbara Kurucz Seminaro (C63), 70, Onalaska, Wis., Aug. 14.
At a shining moment in Wildcat football history, Mrs. Seminaro was the featured baton twirler with the Northwestern University Marching Band. Mrs. Seminaro was the first female baton twirler at the school and the only female twirler to perform with the band during her four years at Northwestern. She and her brother, Roger Kurucz (SESP61), performed as a brother-sister twirler act for several years.
"Barbara always took a great deal of pride in not only her academic accomplishments at Northwestern, but also in her accomplishments as the featured twirler for the finest marching band in the country," her husband, Rich Seminaro, said.
In addition to her husband and brother, Mrs. Seminaro is survived by a daughter, LeAnn; a son, Jeffrey; and seven grandchildren.
JACK TRINDL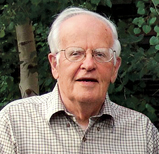 John "Jack" Trindl Jr. (C49), Winnetka, Ill., July 1.
A lifelong media man, Mr. Trindl got his start working in production for WGN and NBC after college.
He served with the Armed Forces Radio Services during the Korean War, bringing jazz and other popular music to the troops as the Rice Paddy Ranger and the Honey Buccaneer. Later in life, the former staff sergeant volunteered at the North Shore Senior Center, recording interviews with veterans to make sure their stories were told and remembered.
After the war, he went into advertising, writing and producing for Needham, Harper & Steers. He earned recognition for copywriting at the Clio Awards in 1960 and '61.
He is survived by his wife, Gwendolyn Hawes Trindl (C49), whom he met at the Rock; a daughter, Kristin; two sons, Chip and Eric; and five grandchildren.
BOB WILL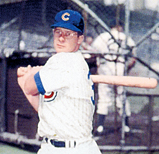 Robert L. "Bob" Will (EB53), 80, Woodstock, Ill., Aug. 11.
A first-team all–Big Ten baseball player for the Wildcats in 1952, Mr. Will later signed as a free agent with the Chicago Cubs. He played outfield for the Cubs from 1957 to 1963. In 1960, his best season, Mr. Will hit .255, finished third on the team in five offensive categories and led the club in triples as the regular right fielder. Including time in the minors, Mr. Will spent 11 seasons with the Cubs organization.
When his baseball career ended, Mr. Will worked as a banker for 29 years.
He is survived by his wife, Nancy; sons Robert and Thomas; daughters Julie, Lisa, Paula and Jennifer; 10 grandchildren; a great-granddaughter; and his siblings, James and Suzanne.