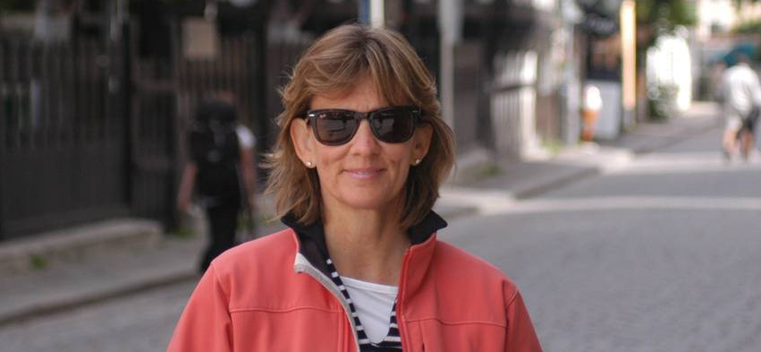 Dina Temple-Raston: Covering Counterterrorism
Story Tools
Share this story
National Public Radio correspondent Dina Temple-Raston (WCAS86) doesn't have much use for the phrase "nerve-wracking."
"Nerve-wracking isn't really something you experience as a journalist when you've been doing it for 25 years," says Temple-Raston, an NPR counterterrorism correspondent based in New York City.
Since graduating from Northwestern with a degree in English, Temple-Raston has reported from locations ranging from Tiananmen Square to Iraq. She was also the first foreign journalist to go to Darfur.
Before joining NPR in March 2007, Temple-Raston reported for Bloomberg News and USA Today, covering everything from the Clinton White House to Asia news from Bloomberg's Hong Kong and Shanghai offices, which she opened. She is also the author of four books. Her latest, The Jihad Next Door, explored the challenges facing Muslims in the United States in the post-9/11 era. That story propelled her to her current beat at NPR.
"NPR is so completely satisfying," says Temple-Raston, who is not currently pursuing other books. "You really feel you can make a difference. Because our audience is so big, I don't feel the need to write a book to get a message out or to explain an issue."
Temple-Raston, who was born in Brussels, Belgium, and spoke French before learning English when her family moved to the United States, credits Northwestern for some of her success.
"Learning how to write was really key," says Temple-Raston, who won a Northwestern writing prize for best essay in 1986. "I wouldn't have written four books, I wouldn't have been at Bloomberg writing really good prose quickly, if I hadn't had that foundation I got at Northwestern."