Passings
Story Tools
Share this story
Helen Duggar Conwell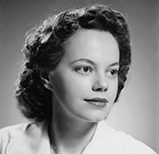 Helen Duggar Conwell '47 MD, Portland, Ore., Dec. 30, at age 94.
A trailblazing doctor and anesthesiologist, Ms. Conwell was one of only two women in her medical school graduating class of 169.
After graduating from what is today the Feinberg School of Medicine, Ms. Conwell returned to the South — she was born in Mobile, Ala. — and became only the second anesthesiologist to practice in Shreveport, La.
She married David Conwell in 1951, and the couple moved to Venezuela, where Ms. Conwell had the unusual experience of administering the anesthesia for a man who had been shot with two 5-foot long arrows by a member of a primitive tribe.
She later co-founded a family planning clinic in Port of Spain, the capital of Trinidad and Tobago.
Ms. Conwell is survived by two sons, William and Benjamin; and four grandchildren, Hannah, David, Ashby and Judson.
Richard Enright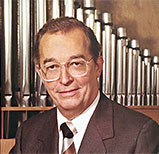 Richard G. "Dick" Enright '48, '49 MMus, '61 DMA, Atlanta, Dec. 23, at age 93.
A World War II veteran who served in Patton's Third Army, Mr. Enright taught at Northwestern for 35 years and served as chair of the church music and organ department for two decades until his retirement in 1989. A talented organist, he wrote the still widely used text Fundamentals of Organ Playing: Two Practices (Concordia Publishing House, 1988).
To honor Mr. Enright's lifetime of teaching, a named scholarship is being established by the New Organist Fund of the American Guild of Organists.
He is survived by his wife of 67 years, Clara Mae "Sandy" Sandehn Enright '45, '47 MMus; a daughter, Catharine '81 DDS, '84 MS; a son, Steven; three grandsons; a nephew, William Miner '77; and a niece, Nancy Nilsen.
William Grisham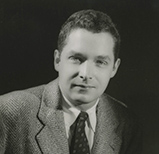 William F. Grisham '82 PhD, Evanston, Nov. 15, at age 91.
A prominent film historian, Mr. Grisham was responsible for preserving many of the secrets of Chicago's silent film world.
Born in St. Louis, he served in a Navy code-breaking unit during World War II before becoming an award-winning creative director at Leo Burnett and other Chicago ad agencies.
In the 1960s, as part of his doctoral dissertation on the silent film industry in Chicago, Mr. Grisham interviewed dozens of high-profile players in the industry, many of whom were active at a time when Chicago was a film capital, turning out thousands of films. The Chicago History Museum holds many of Mr. Grisham's meticulous records.
He is survived by his daughters, Therese and Esther.
Curtis Imrie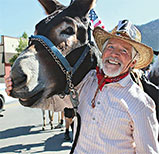 Curtis Imrie '68, Buena Vista, Colo., Jan. 21, at age 70.
Following his time at Northwestern, where he spent four years on the wrestling team, Mr. Imrie worked as a model and actor for five years in Los Angeles. He moved to Colorado in 1973 and took up the sport of pack-burro racing.
In the event, racers run alongside a burro — which carries 33 pounds of mining equipment — over a 29-mile course that climbs 3,000 feet. Mr. Imrie ran in every World Championship Pack Burro Race in Fairplay, Colo., for more than 40 years, winning three world titles. He died of a heart attack while preparing a burro for the National Western Stock Show.
Though his family came from a line of Republicans, Mr. Imrie became a progressive and ran for political office six times. A stage actor in regional theater, he produced, directed and appeared in several independent films and hosted the weekly radio show Poetry and Stories.
He is survived by a brother, Gordon.
Gerald Lipson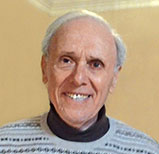 Gerald "Jerry" Lipson '61 MS, Springfield, Va., Feb. 28, at age 81.
After earning his master's degree at Northwestern, Mr. Lipson reported for several newspapers, including the Chicago Daily News. He covered the 1968 Democratic National Convention and the legal case of James Earl Ray, the man who assassinated Martin Luther King Jr.
Mr. Lipson took a break from journalism to serve as press secretary for a senator and two congressmen and for the House International Relations Committee. He returned to journalism as a reporter for the New York Post and the Chicago Sun-Times.
In the 1980s he was a press spokesperson for the U.S. Agency for International Development.
He is survived by his wife, Lois; sons Jonathan and Greg; a sister; and four grandchildren.
Nancy Hoskinson McCormick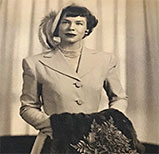 Nancy Hoskinson McCormick, Seal Harbor, Maine, and Miami, Feb. 18, at age 97.
A lifelong philanthropist and supporter of arts and education, McCormick and her husband, Charles Deering McCormick, made several significant gifts to the University. Their largest single gift went toward the creation of the Charles Deering McCormick Professor of Teaching Excellence awards. The couple created the humanities collections endowment at Northwestern University Libraries and endowed the Charles Deering McCormick University Librarian.
Following Charles' death in 1994, Nancy also endowed the Charles Deering McCormick Library of Special Collections.
She is survived by her granddaughter, Nancy, who serves on the University Libraries Board of Governors; two great-grandchildren; daughter-in-law Katherine McCormick; and many nieces and nephews.
Rosalyn Krantzler O'Cherony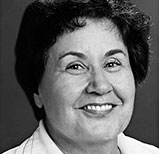 Rosalyn Krantzler O'Cherony '61 MA, '70 PhD, Evanston, Dec. 11, at age 94.
Ms. O'Cherony taught Spanish at Northeastern Illinois University for more than 20 years as a professor and, later, head of the school's foreign languages department.
Ms. O'Cherony served as the assistant to the U.S. State Department's cultural attaché in Cuba. In Havana she met and married Domingo O'Cherony, a Cuban pediatrician, and the couple eventually relocated to Chicago to escape Cuba's political instability.
She earned her master's and doctorate in Spanish at Northwestern. Ms. O'Cherony shared a National Endowment for the Humanities grant for improving foreign language instruction in urban schools.
She is survived by two daughters, Diane and Frances; sisters Ruth and Jeannette; three grandchildren; and one great-grandson.
Ralph Otwell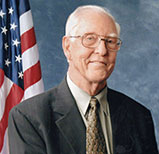 Ralph Maurice Otwell '51, Evanston, March 8, at age 90. During Mr. Otwell's tenure as managing editor and editor of the Chicago Sun-Times, beginning in 1968, the paper focused on investigative reporting and won six of its eight Pulitzer Prizes. The projects included the 25-part Mirage Tavern series in 1979, for which the newspaper and the Better Government Association created a fake bar, staffed it with reporters and used hidden cameras to expose bribe-seeking city officials. Mr. Otwell retired in 1984, after Rupert Murdoch bought the tabloid. At the time, the Sun-Times was the nation's seventh-largest daily.
Mr. Otwell began his newspaper career at age 16 as a reporter for his local Arkansas papers, the Hot Springs New Era and Sentinel-Record. During World War II he served in the infantry and the occupation forces in Germany. After the war he attended the University of Arkansas on the GI Bill and then transferred to Northwestern. He joined the staff at the Daily Northwestern, where he met Jan Smith, the paper's managing editor. They married in 1954. The week he graduated from Northwestern he was recalled to active duty to serve in the Korean War, where he was news editor of the Pacific edition of Stars and Stripes. When he returned stateside, he joined the Sun-Times as a copy editor in 1953.
Mr. Otwell, who served as president of the Society of Professional Journalists, remained dedicated to Northwestern, serving as a part-time lecturer in journalism, as a member of the Alumni Council, on the Northwestern Alumni Association board and on the Northwestern magazine editorial advisory board. He received the NAA's Merit Award and an Alumni Service Award. He was inducted into the Medill Hall of Achievement.
His wife, Jan Smith Otwell '50, '51 MS, died in 2015 (see Passings, summer 2015). Mr. Otwell is survived by his children, Brian, Douglas and David; five grandchildren; and a great-granddaughter.
Christopher Powers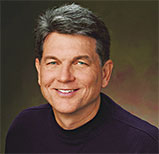 Christopher Powers '90 MBA, Washington, D.C., Dec. 28, at age 65.
An accountant who dedicated much of his life to helping those in need, Mr. Powers died while cheering on Northwestern at the Pinstripe Bowl.
He worked at Miller Cooper, where he built the firm's not-for-profit practice. At Northwestern he became involved with the Sheil Catholic Center, through which he joined Kolbe House, a jail ministry program.
After he retired, Mr. Powers volunteered as a chaplain at the Cook County Juvenile Temporary Detention Center. He later earned a master's degree in pastoral studies.
He is survived by his wife, Nora O'Connor '90 CERT, '01; four sons, Luke, Teddy and Jackson Powers and Andrew O'Connor; three siblings; and a granddaughter.
Thomas Starzl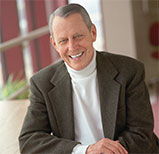 Thomas Starzl '50 MS, '52 MD, PhD, '82 H, Pittsburgh, March 4, at age 90. The father of modern organ transplantation, Dr. Starzl performed the world's first liver transplant at the University of Colorado at Denver in 1963. That patient and Dr. Starzl's next four did not survive for long, and much of the medical community dismissed the procedure as impossible. However, in 1967 he performed a successful transplantation on a toddler who lived for more than a year.
Dr. Starzl continued to refine surgical techniques and improve the use of breakthrough drugs to reduce organ rejection and make the operations more survivable. After performing 175 liver transplants in Denver, Dr. Starzl moved to the University of Pittsburgh in early 1980s. There, he pioneered multiple organ transplantation, providing 6-year-old Stormie Jones with a new liver and heart in a 1984 operation.
Dr. Starzl directed University of Pittsburgh Medical Center's transplant unit, which was renamed the Thomas E. Starzl Transplantation Institute in 1996. He retired from clinical medicine in the early 1990s but continued to consult on difficult cases.
A member of the Institute of Medicine, Dr. Starzl was president of the Transplantation Society and the American Society of Transplant Surgeons. In 2004 he was awarded the National Medal of Science, the nation's highest scientific honor, and in 2012 Dr. Starzl received the prestigious Lasker-DeBakey Clinical Medical Research Award. He also received the Alumni Medal from the Northwestern Alumni Association in 1986 and an Alumni Merit Award in 1969. According to the Institute for Scientific Information, in 1999 Dr. Starzl was the most cited scientist in the field of clinical medicine.
He is survived by his wife, Joy; a son, Timothy; and a grandson.