Passings
Story Tools
Share this story
Faculty and Staff
John O. Hunwick, professor emeritus of history, Skokie, Ill., April 1, 2015
Harold Kaplan, professor emeritus of English and American literature, Williamstown, Mass., March 7, 2015
Donald S. Perkins, member of the Board of Trustees and co-chair of Campaign Northwestern, Northfield, Ill., March 25, 2015
James L. Schroeder '81 GME, '87 MBA, associate professor of medicine and senior associate dean for external relations at the Feinberg School of Medicine, Hobe Sound, Fla., Dec. 30
Karl E. Turro '93 MMGT, controller at Northwestern, Chicago, March 15, 2015
Find Us on Social Media
Joan Barr-Smith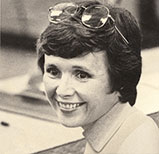 Joan Barr-Smith '96 MBA, Evanston, March 21, at age 75.
A fixture in Evanston politics for 16 years, Mrs. Barr-Smith was the first woman to serve as mayor, earning a reputation for non-partisan community building. The former Evanston 2nd Ward alderwoman served two terms as mayor (1985–1993).
She fostered improved town-gown relations with Northwestern, partnering with the University on the development of a $400 million research park. She also vetoed a proposed tuition tax on students at the University.
Mrs. Barr-Smith, the daughter of former Kellogg School of Management professor James C. Worthy '33 and Mildred Leritz Worthy '34, earned her MBA in 1996 and then worked for the Illinois Department of Revenue and the Illinois Department of Employment Security.
In 2008 she became a deacon in the Episcopal Church.
Survivors include her husband, Wayne; daughters Debra and Jennifer; and three grandchildren.
LOIS MARSH CLAUS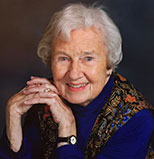 Lois Marsh Claus '46, Hilton Head Island, S.C., Jan. 10, at age 89.
A dedicated journalist and teacher, Mrs. Claus was one of the first female editors of the Daily Northwestern, leading the paper while many male students were serving in World War II.
After earning her teaching degree at the University of Notre Dame in 1963, she taught journalism and English in Indiana high schools for 27 years. Eight years into her teaching career she was named one of the top 14 journalism teachers nationwide by the Newspaper Fund.
After retirement she worked as a freelancer for magazines and newsletters. She was also a deacon and Stephen Minister at First Presbyterian Church in Hilton Head.
Mrs. Claus is survived by her daughter, Nancy; two sons, Stephen and Christopher; and four grandchildren.  
Ivan Doig
Ivan Doig '61, '62 MS, Seattle, April 9, at age 75. One of the most celebrated writers of the American West, Mr. Doig grew up in Montana on the eastern slope of the Rocky Mountains, baling hay and herding sheep. Those experiences informed the engaging tales he wove in his 16 books.
Among his works, the memoir This House of Sky: Landscapes of the Western Mind (Mariner Books, 1980) was a finalist for a National Book Award in 1979. It chronicled his youth — raised by his ranch hand father and his maternal grandmother — and his time at Northwestern, which he called "a moon shot." After working as a writer and editor in the Chicago area, Mr. Doig and his wife, Carol Muller Doig '55, '56 MS, left Evanston for Seattle, sight unseen, where he earned a doctorate in history at the University of Washington.
Although Mr. Doig wrote almost exclusively fiction, all of his stories were grounded in reality. "It ain't particularly real to me until I pound it out of a keyboard, until I hear somebody say it, until I go out and take a look at it myself," he said in a 1992 Northwestern Perspective profile. His meticulous research, copious notes and informative oral histories set his novels apart, allowing readers to experience the story as the characters did.
Mr. Doig received the Wallace Stegner Award in 2007, recognizing him for his "sustained contribution to the cultural identity of the West," and a lifetime Distinguished Achievement Award from the Western Literature Association.
Mr. Doig's Last Bus to Wisdom, inspired by his youth in Montana, will be published in August. He is survived by his wife, whom he met when they taught journalism together as Cherub counselors in Northwestern's National High School Institute.
DELOS FLINT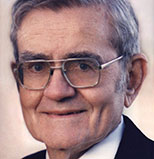 Delos E. Flint Sr. '41 MS, Palo Alto, Calif., Nov. 12, at age 95.
A geologist for the Freeport Exploration Co., Mr. Flint worked in more than a dozen countries in his search for gold, nickel and copper.
During a trip to New Guinea in 1960, Mr. Flint spent 76 days in the mountains and isolated jungles as a member of the advance team of an exploration and sampling expedition that yielded the discovery of the Ertsberg-Grasberg copper-gold district in western New Guinea, one of the world's richest deposits. One of the mountaintop ore deposits was named the Flint Extension in his honor.
Mr. Flint also contributed to the discovery and development of nickel mines in Australia and the Jerritt Canyon gold deposits in Nevada. In 1984 he retired from Freeport Exploration as vice president and chief geologist.  
Survivors include his wife, Frances; daughters Elizabeth and Caroline; sons Delos Jr., Kenneth and Andrew; and 10 grandchildren, including Delos "Dale" Flint '10.
Peter Hammond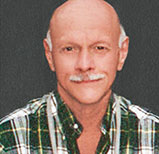 Peter B. Hammond '62 PhD, Los Angeles, Oct. 4, at age 86.
A protégé of famed Northwestern professor Melville J. Herskovits, Mr. Hammond taught at several universities and then became a sought-after consultant for the World Bank and the National Geographic Society, among other organizations. His book An Introduction to Cultural and Social Anthropology (Macmillan, 1978) became required reading in many college classrooms.
In 1981 Mr. Hammond joined the faculty at the University of California, Los Angeles, where he chaired the Chancellor's Task Force on Lesbian, Gay and Bisexual Studies, which led to the establishment of UCLA's LGBT Studies Program in 1997. He retired in 2012.
He is survived by his daughter, Alexandra Isfahani-Hammond.
Tom Koch
Tom Koch '46, '51 MA, Laguna Woods, Calif., March 22, at age 89.
A prolific comedy writer for TV, radio and print, Mr. Koch penned nearly 3,000 sketches for Bob Elliott and Ray Goulding's NBC radio comedy show Bob and Ray, where he amused audiences with his absurd and perceptive sense of humor for more than 30 years.
Mr. Koch also wrote approximately 300 articles for Mad magazine and will perhaps be best remembered for the June 1965 story on "43-Man Squamish," a convoluted, farcical sport that he co-created. That issue remains the magazine's most requested reprint.
Survivors include his son, John; two grandchildren; and three great-grandchildren.
Roger Kurucz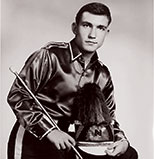 Roger J. Kurucz '61, Albuquerque, N.M., Dec. 26, at age 75.
A national champion twirler and drum major for the Northwestern University Marching Band, Dr. Kurucz earned more than 265 trophies and medals and took first place at the 1957 Orange Bowl Classic. Ludwig Star baton made him the face of a print ad campaign that touted his "blazing speed and tricky technique."
"Baton twirling was a part of his identity," says Kurucz's daughter, Christina Kurucz Noble. "He had been doing it since he was a toddler."
He shared the Northwestern spotlight with his sister, Barbara Kurucz Seminaro '63, the first female baton twirler at Northwestern. (Watch Roger and Barbara in action in "Strike Up the Band" at approximately 16:20.)
"My father and my aunt performed together since the time they were little children," says Noble. "They took twirling classes together, taught camps together, judged competitions together and ultimately performed with the Northwestern marching band together."
Seminaro died in 2011. (Watch a University Archives interview with Kurucz and Seminaro's widower, Richard Seminaro, hosted by Bruce Paynter '73, '76 JD.)
Dr. Kurucz, who became a chiropractor, attended the 1995 Rose Bowl and returned to Northwestern during Homecoming in 2014.
"My father was extremely fond of Northwestern," Noble adds. "He was also very proud of his accomplishments in twirling both prior to attending Northwestern as well as working under John Paynter ['50, '51 MMus] and being a part of the marching band."
Other survivors include his children, Jeffrey Cheney and Douglas Cheney, and four grandchildren.
Robert McClory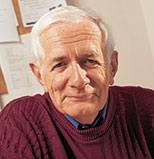 Robert "Bob" McClory '71 MS, Evanston, April 3, at age 82. A former Roman Catholic priest, Mr. McClory lived, taught and wrote about social activism. Born in Chicago's Garfield Park neighborhood, Mr. McClory was ordained in 1958. After six years at a parish in Winnetka, Ill., he became an associate pastor at St. Sabina, a South Side parish on the brink of significant racial change.
During his tenure there he worked closely with Sister Margaret McComish, then principal of the parish school. "We worked so well together that we decided to keep doing it," Mr. McClory said in a 2002 Northwestern magazine profile. They both asked the Catholic Church to release them from their vows and were married in 1971.
Mr. McClory remained dedicated to questioning the church throughout his life, founding the Catholic reform group Call to Action and writing a study on his successor at St. Sabina, Father Michael Pfleger. Radical Disciple: Father Pfleger, St. Sabina Church and the Fight for Social Justice (2011) is one of nine books written by Mr. McClory, who also tackled the church's infallibility doctrine and the papal birth control commission.
After leaving the priesthood, he became a journalist, working as a reporter, feature writer and city editor for the Chicago Daily Defender and staff writer for the Chicago Reader in the '70s and '80s . He wrote for National Catholic Reporter for more than two decades.
Mr. McClory taught magazine writing at the Medill School of Journalism, Media, Integrated Marketing Communications from 1983 until his retirement in 2003. He received the Excellence in Teaching Award from the Northwestern Alumni Association in 1999.
Mr. McClory is survived by his wife, Margaret; a daughter, Jennifer; and a granddaughter, Rose. (See "Between the Lines," spring 2002.)
ARTHUR NEU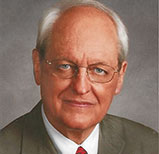 Arthur "Art" Alan Neu '55, '58 JD, Carroll, Iowa, Jan. 2, at age 81.
A passionate civic servant, Mr. Neu held numerous public office appointments throughout his career and practiced law until his admittance to the hospital.
After three and a half years with the U.S. Army Judge Advocate General Corps in Washington, D.C., Mr. Neu co-founded a law firm in the early 1960s.
A fixture in Iowa state and local politics for nearly two decades, he served as an Iowa state senator from 1967 to 1973, followed by a six-year stint as the state's lieutenant governor. He later became the city attorney and mayor of Carroll, Iowa.
Mr. Neu is survived by his wife, Naomi; sons Eric and Towle; a daughter, Mara; four grandchildren; and a brother, Charles.
Janet Smith Otwell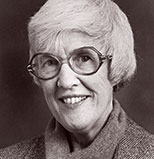 Janet "Jan" Smith Otwell '50, '51 MS, Evanston, Feb. 23, at age 86.
A lifelong advocate for equal rights, Mrs. Otwell was active with the state board of the Illinois League of Women Voters for 14 years. She served as the group's president from 1977 to 1981, leading candidate debates and coordinating juvenile court watchers.
In 1980 Gov. James Thompson '59 JD, '79 H appointed her to head the Illinois Department on Aging, where she fought elder abuse during seven years in office. Mrs. Otwell became Midwest director of AARP in 1991. She retired in 2000.
Among her many honors, the former Daily Northwestern managing editor received an NU Club of Chicago Community Service Award.
She is survived by her husband, Ralph '51; three sons, Brian, Douglas and David; five grandchildren; and one great-grandchild. 
PHILIP PODULKA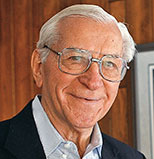 Philip Podulka '50, Glenview, Ill., Dec. 31, at age 91.
A B-17 navigator with the U.S. Army Air Force's 34th Bombardment Group during World War II, Mr. Podulka survived a harrowing near-death experience on a 1944 mission to bomb Berlin. His B-17 was hit by antiaircraft fire over Germany, resulting in an engine fire that took the plane out of the sky. After exiting the burning plane, Mr. Podulka's parachute didn't immediately open, making his crash-landing all the more violent.
The entire crew survived, and Mr. Podulka was awarded a Purple Heart. (See "Course Adjustment," spring 2009.)
After returning to Chicago, Mr. Podulka enrolled at Northwestern, where he joined the nascent Men off Campus group. By the end of the first meeting he had been named MOC's president. He helped grow the group into Northwestern's largest social and service organization at the time.
In 2000 he helped organize an alumni organization of MOCs and WOCs, or Women off Campus.
Mr. Podulka, who enjoyed a successful career in investment securities, worked until the age of 84. He was also a World War II history buff and expert skier.
Survivors include Fran Thomas Podulka '57 MA/MS, his wife of 57 years; four children, Susanne, Lisa, Karen and Jim; 10 grandchildren; and a brother, Gene.
Jerome Stone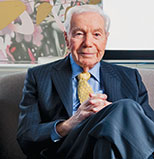 Jerome H. Stone '34, Chicago and Palm Desert, Calif., Jan. 1, at age 101.
A prominent philanthropist and businessman, Mr. Stone built Stone Container Corp. into a multi-billion-dollar firm and spearheaded the creation of the Alzheimer's Association.
When his first wife, Evelyn Teitelbaum Stone '38, was diagnosed with Alzheimer's in 1970, Mr. Stone was appalled by the lack of resources on the disease. In 1979 he helped organize researchers, physicians and caregivers to form the association, which he led as founding president. Evelyn died in 1983.
Mr. Stone also supported other Chicago-area institutions, raising the majority of the $72 million used to construct a new home for the Museum of Contemporary Art, helping select the location for Chicago's main library and chairing Roosevelt University's board of trustees for 15 years.
He is survived by his second wife, Marion; a son, Jim; daughters Ellen and Cynthia; seven grandchildren; and four great-grandchildren.
THOMAS TUTKO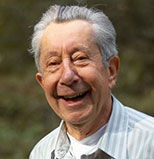 Thomas A. Tutko '60 MA, '63 PhD, Aptos, Calif., Nov. 6, at age 83.
A passionate and pioneering sports psychologist, Mr. Tutko gave thousands of speeches across the country on trends in American sports, from Little League to the pros. He called for greater athletic opportunities for young women, stressed participation over winning and decried the inflated salaries and outsize influence given to professional athletes.
"We're building characters, not character," Mr. Tutko told People in 1974. "We have to take the modern pro athlete off his pedestal."
He worked with professional teams, including the San Francisco 49ers and the Miami Dolphins, and appeared on the Johnny Carson Show.
A former Marine, Mr. Tutko became a psychology professor at San Jose State University, where he was co-director of the Institute for the Study of Athletic Motivation. He wrote five books and developed a 190-question test to measure 11 personality traits of athletes, with the results used to guide coaches.
He is survived by his wife, Kathy; children Ann, Mark, Jane and Sharon; seven grandchildren; and one great-grandchild.
ROBERT WADDEN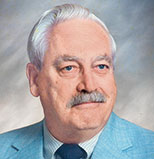 Robert V. Wadden '49 MBA, Lexington, S.C., Jan. 9, at age 89.
A World War II veteran, Mr. Wadden earned a Purple Heart for his service serving with Gen. George S. Patton's Third Army in France and Germany following the Allied invasion of Normandy.
After the war Mr. Wadden worked for Ford Motor Co., Harris Trust, Curtiss Wright and ITT. Later in his career he was an executive at Consolidated Railroad Corp.
Then, as president of Canadian Southern Railway, he became known in the railroad industry for leading the financial consolidation of seven bankrupt railroads, which became a contemporary system used by the Interstate Commerce Commission as a guide for all railroads.
Mr. Wadden is survived by his sons, Robert, Jr. and Christopher, daughter Kathleen, and sister, Elizabeth.