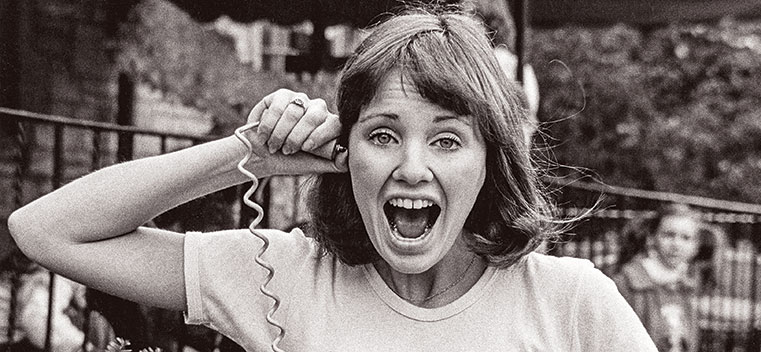 Shoot Yourself
Story Tools
Share this story
Long before selfies, students posed for quirky, creative self-portraits in the hopes of landing a spot in the pages of the yearbook.
On Homecoming weekend in fall 1975, Charlie Seton set out to capture the personality of Northwestern. He set up a photo booth at the Rock and other campus landmarks and invited students to stop by for a selfie of sorts.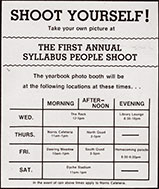 There was one requirement: Students had to come with a creative concept. Seton and the yearbook photography staff carefully arranged the subjects, who then snapped the photo with a remote shutter release. That was the beginning of the long-running feature "Shoot Yourself," which launched in the 1976 Syllabus.
"It's very much a cutting-edge technique that Charlie came up with," says Clark Federer '80, a former Syllabus photographer and editor-in-chief of the 1980 yearbook. "It's disarming, because you think, 'Oh, it's just a snapshot.' But in fact, the photographer is working very, very hard to make it just what he wants it to be."
Seton '75, '78 MBA says he came up with the idea after seeing similar concepts and developed "Shoot Yourself" with his roommate, Syllabus editor Jonathan Strauch '77, as a way to democratize the pages of the yearbook, which were often filled by friends of the staff.
The idea took off. Thanks to marketing efforts built around the self-portrait project, Syllabus sales soared, Seton says. Popular Photography magazine featured the concept. Soon more than a thousand colleges around the country were doing a variation of "Shoot Yourself." The Syllabus continued the feature for more than two decades. Check out some of the highlights of "Shoot Yourself."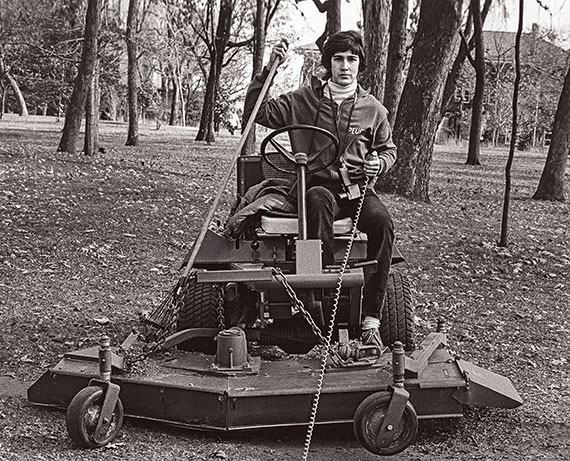 "Shoot Yourself" co-creator Charlie Seton in 1975