Passings
Story Tools
Share this story
Joseph Boyd
Joseph D. Boyd (GSESP50, 55), 84, Deerfield, Ill, Oct. 25. Mr. Boyd was a lifelong advocate for scholarship and education. From 1955 to 1961 Mr. Boyd served as Northwestern's dean of men, offering advice to organizations of male students and maintaining contact with the officers of fraternities, among other responsibilities. When he left the University, he became executive director of the Illinois State Scholarship Commission, serving from 1961 to 1980. He also served as a director of the School of Education and Social Policy alumni association. He received a Northwestern Alumni Association Service Award in 1976 and a Merit Award in 1980. Mr. Boyd is survived by his wife, Cynthia Reiley Boyd (SESP55); a daughter, Jane; sons Craig Boyd (KSM87) and Mike; 12 grandchildren; and sisters-in-law Mary Reiley Walsh (SESP61) and Nancy Reiley Yarbrough Beebe (EB53).
Barbara Caulfield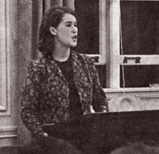 Barbara A. Caulfield (SESP69, L72), 62, San Francisco, Nov. 9. A trailblazing attorney, judge and professor, Ms. Caulfield was a pioneer even at Northwestern. She served as the first female president of the Northwestern Student Senate when she took over for Ellis Pines (C70) in 1967–68. During her administration Ms. Caulfield called for changes to parietal hours and pushed for a partnership with the Northwestern Alumni Association to secure funds for a new student center. She also was voted May Queen in 1969.
After law school Ms. Caulfield taught at Northwestern in the 1970s and later at the University of Oregon and the University of California's Hastings College of Law, where she also served as dean for academic affairs.
In 1991 President George H.W. Bush appointed Ms. Caulfield to the bench as a U.S. district judge in Northern California. During her tenure she presided over the contentious extradition hearing for Jimmy Smyth, an Irish nationalist and jail escapee who had been accused and convicted of attempted murder in Britain. Ms. Caulfield denied extradition, a decision that was overturned on appeal, but Smyth was later released by the British government.
Ms. Caulfield gave up her lifetime post on the bench in 1994 and returned to private law practice to help provide care for an autistic daughter.
An expert in intellectual property law for pharmaceutical and biotechnology companies, Ms. Caulfield was named to the Daily Journal 's Top Women Litigators list in 2009 and 2010. A partner with Kaye Scholer in Menlo Park, Calif., she also served as general counsel for the genomics company Affymetric Inc. Throughout her career she represented prestigious clients that included Apple, Microsoft and Mobil Oil. A former Council of One Hundred member, reunion committee volunteer and law board member, Ms. Caulfield received a 2009 Northwestern Alumni Association Merit Award.
Alfred Balk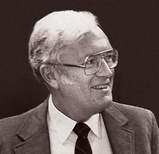 Alfred Balk, (J52, GJ53), 80, Huntley, Ill., Nov. 25. A longtime reporter, editor, author and educator, Mr. Balk became known in the journalism world after refusing to disclose the name of a confidential source for his Saturday Evening Post story on segregated housing. A homeowners association sued him to compel disclosure of the source's identity, but a federal court upheld Mr. Balk's use of a confidential source. In addition to the Saturday Evening Post, where he later served as an editor, Mr. Balk wrote for the New York Times Magazine and Harper's. He also served as editor of the Columbia Journalism Review and founding editor of the World Press Review. Mr. Balk received a Northwestern Alumni Association Merit Award in 1984. He is survived by his wife, Phyllis; daughters Laraine and Diane Balk Palguta (J80); a sister, Virginia; and two grandchildren.
Andy Cvercko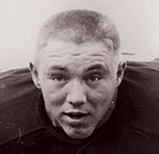 Andrew B. Cvercko (McC62), 73, Rolling Meadows, Ill., Dec. 3. A three-year starter on the offensive and defensive lines for Northwestern and a true scholar-athlete, Mr. Cvercko was the first Wildcat football player to be honored as both an All-American and Academic All-American in the same season, in 1958. After graduation Mr. Cvercko was drafted in the fifth round and went on to play for Vince Lombardi's Green Bay Packers. Mr. Cvercko later worked as an engineer at Motorola and researched nuclear magnetic resonance at Argonne National Laboratories. He was inducted into the Northwestern Athletic Hall of Fame in 2000, alongside his brother Jack Cvercko (SESP65). Andy Cvercko is survived by his children, Catherine, Charles, Margaret and Susan; eight grandchildren; and brothers Jack and Michael.
Arthur Holch
Arthur Holch Jr. (GJ46), 86, Greenwich, Conn., Sept. 23. An Emmy-winning television documentarian, Mr. Holch chronicled stories of race relations, Nazism and Communism. He won an Emmy in 1992 for Heil Hitler! Confessions of a Hitler Youth. He also received an Emmy nomination for his 1961 documentary Walk in My Shoes, about the experiences of African Americans and the civil rights movement. Mr. Holch also wrote, produced and directed two documentaries on life in Communist countries. Mr. Holch is survived by his wife Ellen; three sons, Gregory, Christopher and Jeremy; four daughters, Hilary, Milissa, Meredith and Allegra; and seven grandchildren. 
Lowell Holmes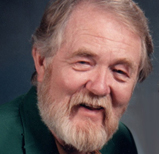 Lowell D. Holmes (SESP50 G57), 85, Wichita, Kan., Aug. 31. A pioneering anthropologist, Mr. Holmes performed field research in Samoan villages and later inserted himself into the debate about the authenticity of famed anthropologist Margaret Mead's work. Mr. Holmes, who wrote The Mead/Freeman Controversy & Beyond, performed doctoral research in the same Samoan village where Mead, whom he dismissed as a "popularizer," had studied adolescent girls. Mr. Holmes founded Wichita State University's anthropology department and served as its first chair. He also founded the university's anthropology museum, which was later named in his honor. An award-winning educator, Mr. Holmes taught at the university from 1959 until his retirement in 1990. He also founded Lambda Alpha, the international honor society for anthropology. Survivors include his wife, Ellen; five children, Loreen Holmes Maxfield (SESP75), Jonathan Holmes (KSM83), Jill, Traci and Chellie; seven grandchildren; and two great-grandchildren.
Helen Knuth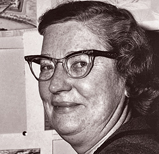 Helen E. Knuth (G39, 58), 98, Clarion Pa., Sept. 29. In the 1960s Ms. Knuth researched and wrote reports for several American Indian tribes on the economic and historical background of lands ceded in the 1800s, including Ottawa and Potawatomi lands in Michigan and Indiana and Chippewa lands in Minnesota. She reported those findings to the Indian Claims Commission in Washington, D.C., and her work resulted in the tribes receiving additional compensation from the federal government. After earning her master's from Northwestern in 1939, Ms. Knuth served as a WAVES (Women Accepted for Volunteer Emergency Service) officer with the U.S. Navy from 1944 to 1946 in Washington, D.C. She returned to Northwestern in 1952 to pursue her doctorate and served as the first acting curator for Northwestern's Dawes Collection, the papers and books of former U.S. Vice President Charles G. Dawes.
Fay Leary-Lewis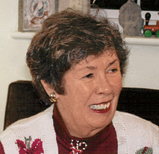 Frances A. "Fay" Leary-Lewis (G65, 70), 67, Washington, D.C., Sept. 25. An expert in African studies, Mrs. Leary-Lewis worked on the State Department's International Visitor Leadership Program for 22 years. She arranged educational visits to the United States for young Africans. Mrs. Leary-Lewis taught African and Middle East history at Northwestern and served as assistant director of the Program for African Studies in the late 1970s. She also lectured at Georgetown University's School of Foreign Service and the Department of State's Foreign Service Institute. In the early 1980s Mrs. Leary-Lewis served as branch chief with the U.S. Information Agency's Fulbright program with Africa. When her husband, Arthur Lewis, was appointed ambassador to Sierra Leone in the mid-1980s, Mrs. Leary-Lewis went with him to teach and work as a consultant. She is survived by her husband; a stepdaughter, Dale; four siblings; three nieces; three nephews; three stepgrandchildren; and one step-great-grandchild.
Edward Peeks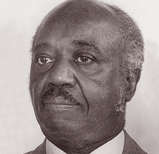 Edward L. Peeks (GJ54), 90, Charleston, W. Va., Sept. 5. A prominent journalist, Mr. Peeks worked as a reporter, editor and columnist at the Charleston Gazette for 22 years, retiring as business and labor editor in 1985. Earlier in his career Mr. Peeks worked at African American newspapers in Atlanta and Washington, D.C., earning honors for his stories on African American relations with police and the state of public universities in the nation's capital. A lifelong member of the NAACP, Mr. Peeks wrote The Long Struggle for Black Power (Scribner, 1971). Before Northwestern Mr. Peeks served with the Buffalo Soldiers, the U.S. Army's 366th Infantry Division, in Italy during World War II. He is survived by his wife, Eulalia "Yankee"; a daughter, Quetta; sons Walter and John; five grandsons; and two great-great-granddaughters.
Mark Pescovitz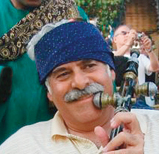 Mark Pescovitz (FSM77, 79), 55, Indianapolis, Dec. 12. A transplant surgeon, medical researcher, philanthropist and fine artist, Dr. Pescovitz was a true Renaissance man. He taught at the Indiana University School of Medicine in Indianapolis and performed research to improve care for transplant patients and explore ways to slow the progression of Type I diabetes. In 2006 Dr. Pescovitz led a team to Eldoret, Kenya, where he taught local physicians to perform kidney transplants. The community named him "village elder." Dr. Pescovitz enjoyed documentary photography and played the mandolin and violin. Survivors include his wife, Ora Hirsch Pescovitz (FSM78, 79); daughters Naomi Pescovitz (J09) and Aliza; a son, Ari; five brothers, Michael, Charles, Rick, Robert Pescovitz (C79) and David; a sister, Maxa Pescovitz (SESP75); a sister-in-law, Arica Feldman Hirsch (FSM88, 91, GFSM92); and three brothers-in-law, Raphael Hirsch (WCAS79), Emmet Hirsch (FSM86, 88 GFSM92) and Ammi.
Herbert Philipsborn Jr.
Herbert F. Philipsborn Jr. (FSM42, 43), 95, Northbrook, Ill., Sept. 29. An accomplished pediatrician and associate professor emeritus of pediatrics at the Feinberg School of Medicine, Dr. Philipsborn provided more than five decades of service to children and families in the Chicago area. He maintained a private pediatric practice on Chicago's North Shore for nearly 25 years and founded and directed the Child and Adolescent Care Center at Evanston Hospital from 1971 to 1984. Dr. Philipsborn also worked closely with Feinberg colleague Howard S. Traisman (WCAS43, FSM46, 47, GFSM51) on the treatment of hemolytic disease in newborns with exchange transfusion. A member of the Infant Welfare Society of Chicago, Dr. Philipsborn served on the medical staff of Children's Memorial Hospital for more than 55 years. He also worked as a federal and state consultant for Project Head Start. In addition to his medical career, Dr. Philipsborn raised bees and traveled to destinations such as Timbuktu and Mauritius. A captain in the U.S. Army Medical Corps, Dr. Philipsborn served on the Manhattan Project in Oak Ridge, Tenn., and Los Alamos, N.M. He is survived by his three sons, Daniel, Andrew and Clancy; a brother, Thomas; and nine grandchildren.
Robert Craig Potter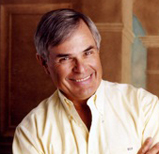 Robert Craig Potter (McC59), 73, Kirkland, Wash., Dec. 15, 2009. Fascinated with World War II heavy bombers, Mr. Potter fell in love with aviation as a child. A mechanical engineering student, Mr. Potter convinced Northwestern to allow him to complete his co-op assignment at Boeing in Seattle. After graduating he worked for Boeing for more than 40 years. He held technical and leadership positions on Boeing's SST, 727, 737 and 747 programs and dedicated the last few years of his career to Boeing's launch of the 777-300. He served as a technical expert on Boeing's jetliner sales teams and later managed North American and Asian Pacific commercial sales. Mr. Potter retired in 1998, the same year he fulfilled a boyhood dream of flying in a B-17 Flying Fortress and a B-24 Liberator. Mr. Potter is survived by his wife, Kathleen; a son, Rob; a daughter, Nancy; a sister, Nancy Potter Matthews (J57); and six grandchildren.
Charles Russell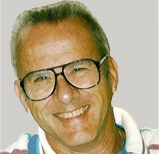 Charles A. Russell (EB50), 82, Holly Hill, Fla., Oct. 19. Mr. Russell, an authority in transnational terrorism and hostile intelligence services, began a 25-year career with the U.S. Air Force Office of Special Investigations in Washington, D.C., as a civilian special agent. After earning a law degree from Georgetown University and a doctorate in international relations from American University, Mr. Russell went on to serve as the chief of the acquisitions and analysis division of the Air Force's counterintelligence directorate. He pioneered efforts to evaluate espionage and terrorist activity information. He testified before several congressional committees on the terrorist threat and lectured on insurgency in the underdeveloped world and the role of counterintelligence in counterinsurgency. The counterterrorist specialist was awarded the Department of the Air Force Decoration for Exceptional Civilian Service upon his retirement. He then founded Risks International, a consulting firm that offered counterterrorist and personal security support for U.S. and foreign firms. Mr. Russell is survived by his wife, Shirley, and his daughter, Leslie.
Thomas Shields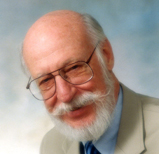 Thomas W. Shields (GFSM50, 54, 55), 88, Lincolnshire, Ill., Oct. 7. Known as "the Chief" to residents and colleagues, Dr. Shields had a prestigious career as a thoracic surgeon, serving as the chief of surgery at the Veterans Affairs Lakeside Hospital in Chicago and professor of surgery at the Feinberg School of Medicine. He wrote and edited seven editions of General Thoracic Surgery, an acclaimed textbook used around the world. In honor of Dr. Shields' six-decade affiliation with Northwestern, his colleagues and former students established a surgery lectureship in his name at Feinberg. Dr. Shields, an Army doctor stationed in Osaka, Japan, during the Korean War, treated his fellow veterans at Lakeside Hospital until his retirement in 1990. He is survived by his wife, Ann; a daughter, Carol Ann; two sons, Thomas Jr. and John; six grandchildren; and two great-grandchildren.
ARNOLD WAGNER SR.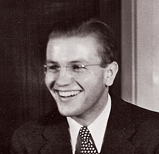 Arnold L. Wagner Sr. (WCAS36, FSM40, 41, G42), 95, Evanston, Nov. 20. An accomplished physician, Dr. Wagner practiced internal medicine in Evanston for more than 40 years, but he'll be remembered for his larger-than-life personality. Mischievous and fun, Dr. Wagner kept in his office an urn with the word "Leeches" stenciled in gold and black on it. He used it to break the ice and "catch the old ladies off guard."
Dr. Wagner, pictured above in 1939, and former Northwestern President J. Roscoe Miller (FSM30, GFSM31) were lifelong friends. Dr. Miller, assistant dean of the medical school when Dr. Wagner was a student, later offered the young doctor one of his first jobs — director of Student Health Services at Northwestern. (He was also professor of medicine and physical education from 1948 to 1973.) He later served as Dr. Miller's personal physician.
Dr. Wagner served as medical director of the Mather Foundation (now Mather LifeWays) in Evanston for more than 40 years. To honor his service Mather dedicated the Wagner Health Center (now the Mather Pavilion), its skilled nursing facility, in 1993.
Dr. Wagner joined the U.S. Army in 1941, and his service spanned World War II. He witnessed the attack on Pearl Harbor when he returned to his adolescent home in Hawaii to visit his dying father. When the U.S. dropped the bomb on Hiroshima in 1945, Dr. Wagner was onboard a U.S. Army ship in Tokyo Bay, preparing for the invasion of Japan. 
He later took up waterskiing and stunt flying and built and flew his own open-cockpit biplane. He also mastered the construction of Federal reproduction furniture. His Studebaker Avanti, a 1960s coupe, is in the collection of the Henry Ford Museum.
Survivors include his son, former Feinberg professor Arnold Wagner Jr. (WCAS66, FSM66, 69, 75); four daughters, Valerie Wagner (WCAS68), Mary, Kim, and Julie; a daughter-in-law, Victoria Friedman Wagner (WCAS66, SESP68); three sons-in-law, Jeff, Jim and Mike; nine grandchildren; and five great-grandchildren.