Passings
Story Tools
Share this story
GORDON BEYER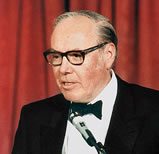 Gordon R. Beyer (G53), 79, Peterborough, N.H., June 4. A U.S. Marine veteran of the Korean conflict, Mr. Beyer served as a diplomat in the Foreign Service for 28 years. During his career, he was posted to Thailand, Japan, Somalia, Tanzania, Uganda — where he served as ambassador — and the United Nations in New York. He was also deputy commandant of the National War College for two years and president of the George C. Marshall Foundation for six years. Mr. Beyer was chair of the Rockbridge County (Va.) Democratic Party and wrote a monthly article for the Rockbridge Weekly on foreign affairs. Survivors include his wife of 59 years, Mary Winsor Beyer (WCAS54); a daughter, Theresa; two sons, Hugh and Thomas; a brother, Richard; and eight grandchildren.
JAMES CARLSON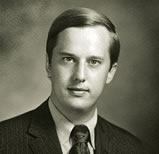 James R. Carlson (L67), 68, Glen Ellyn, Ill., July 25. Mr. Carlson ran several businesses within Sara Lee Corp., where he worked for nearly 30 years. After earning his law degree at Northwestern, he joined Sara Lee's law department as assistant counsel and went on to become vice president of corporate development. During his tenure he oversaw the acquisitions of Coach, Jimmy Dean and Kiwi. He later headed the massive Sara Lee Foods subsidiary. At Sara Lee, Mr. Carlson developed a reputation for turning around troubled businesses and for his kindness to employees at all levels. After his retirement from Sara Lee in 2002, he started Braydon Partners, a corporate development outsourcing business. Survivors include his wife of 39 years, Pamela; two sons, Scott and William; a daughter, Jennifer; two brothers, Donald and Robert; a sister; Kathy Endter; and a grandson. 

JEAN BURKE CARLSON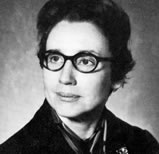 Jean Burke Carlson (G54, 61), 88, Evanston, Aug. 8. After graduating from the University of Illinois at Urbana-Champaign, Mrs. Carlson enlisted in the U.S. Navy in 1943, serving in the Women Accepted for Volunteer Emergency Service division. A Navy lieutenant, she specialized in encoding, decoding and delivering sensitive intelligence information during World War II. She served under the first fully commissioned female officers. After her service, Mrs. Carlson wrote for popular magazines such as Esquire-owned and now defunct, Coronet. She then earned her master's and doctoral degrees in psychology from Northwestern and taught psychology at Kendall College and Northeastern Illinois University, where she served as dean of the College of Education. Survivors include her sons, James and Andrew; her sister, Doris; her sister-in-law, Marjorie; and three grandchildren.
OLIVER DUGGINS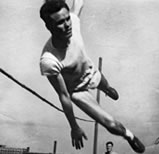 Oliver Duggins (WCAS34, G36), 97, St. Louis, Aug. 15. A lifelong athlete, Mr. Duggins captained the Northwestern 1933–34 track team, won the 1934 Big Ten hurdles and raced with Ohio State's Jesse Owens, who became a lifelong friend. At the trials for the 1936 Olympics, Mr. Duggins missed making the team in the 400-meter hurdles by four-tenths of a second.
"He got married and out of shape right before trials," Mr. Duggins' daughter, Pat Bulger, said, "but he said he never regretted it. He would have had to leave his new bride, my mom, if he made the team."
Mr. Duggins competed throughout his life. At 88, he topped everyone in his age group in the javelin and shotput and finished second in discus at the St. Louis Senior Olympics. Five year later he participated in those same events, using a walker. 
After his track career, Mr. Duggins worked with the counterespionage unit of the FBI in Boston and New York beginning in 1942 and later supervised the hair and fiber section at the headquarters in Washington, D.C. He examined hair samples in more than 500 cases and testified in 38 states.
In 1953 explorer Sir Edmund Hillary and Marlin Perkins, a zoologist best known as host of Wild Kingdom, asked Mr. Duggins to determine if a hair sample came from the Abominable Snowman. Mr. Duggins ruled that it had come from another species.  
For more than 35 years Mr. Duggins taught at several St. Louis colleges and universities. In 1963 Mr. Duggins became the first dean of life science at Forest Park Community College, where he served as a professor until his retirement in 1983. He also helped shape health care services in the region through his service on government panels.
In addition to his daughter, Pat, other survivors include a son, David; a sister, Lois; three grandchildren; and four great grandchildren.
ROBERT EISCHENS

Robert P. Eischens (G49), 89, Paoli, Pa., May 15. The son of a dairy farmer, Mr. Eischens gained international recognition for developing methods using infrared spectroscopy, including a widely used tool in studies of species adsorbed on catalysts. He worked for Texaco for 33 years, serving as the senior scientist in charge of catalysis research. Mr. Eischens later worked for the U.S. Department of Energy as program manager for catalysis research and later served as a professor of chemistry at Lehigh University. In his 1997 Nobel Prize in Chemistry nomination, his research was described as the basis for much of the current understanding of the science of heterogeneous catalysis, an important component of industrial chemistry. Survivors include his son, David, and several nephews and nieces.  
LOIS EMERY HURD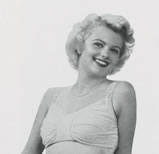 Lois Emery Hurd (WCAS43), 89, Lake Bluff, Ill., Sept. 19. Selected as the most beautiful woman at Northwestern by Hollywood director Cecil B. DeMille in February 1940, Mrs. Hurd reigned as the Syllabus Queen. DeMille served as the impartial judge of beauty among Northwestern's sorority sisters and subsequently offered Mrs. Hurd a movie contract, which she declined. DeMille arranged for movie star Robert Preston to escort the Kappa Alpha Theta sister to the prom, despite the protests of more than 150 Northwestern men. Mrs. Hurd later attended Northwestern law school for one year. Survivors include her husband, Roger; daughters Courtney and Alison; and one grandson.
FRANCISCO JUAN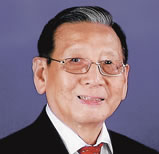 Francisco L. "Toti" Juan (KSM58), Chicago, June 16. A Filipino investment banker, Mr. Juan dedicated his life to giving back to his communities in Chicago and Manila. Mr. Juan returned to Manila for several years after earning his MBA. He served as president of the Kellogg Alumni Club of the Philippines. In Chicago he chaired the first Asian American Board of Advisors to the Archdiocese of Chicago and helped create the Cathedral Filipino Network at Chicago's Holy Name Cathedral. He also raised funds for cathedral repairs after it was damaged in a fire. His career in finance and corporate management spanned 45 years. He retired in 1999 as president of one of the largest mutual fund companies in the Philippines. Survivors include his wife, Isabel Reyes (KSM79); two sons, Jimmy and Jovi; a daughter, Josette; and three grandchildren.
WILLIAM KIRTLEY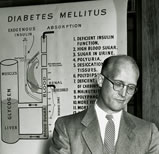 William R. Kirtley (FSM41), 96, Hilton Head, S.C., Aug. 22. Dr. Kirtley spent more than 30 years with Eli Lilly & Co. in Indianapolis, where he directed the Lilly Laboratory for Clinical Research and his team helped refine injectable insulin and develop pills to help diabetics naturally produce insulin. He received the Banting Medal from the American Diabetes Association in 1971 for his pioneering research. After earning his medical degree at Northwestern, he served in the U.S. Army Medical Corps during World War II. A lieutenant colonel, he commanded a medical battalion in the Philippines and was once transported between ships in a typhoon to perform an emergency appendectomy. Survivors include his second wife, Christina; his children, William and Jane E. Kirtley (J75, GJ76); two step-daughters, Toni and Aleta; and two step-grandchildren, Alex and Jacob.
Photo courtesy of Eli Lilly & Co. Archives

BARRY McNAMARA

Barry T. McNamara (L69), 66, Chicago, June 28. An attorney, Mr. McNamara worked as a litigator for many years with D'Ancona & Pflaum before complications from multiple sclerosis forced him to retire in 1993. Instead of ending his legal career, Mr. McNamara began teaching a class in disability law at Northwestern law school, examining the Americans with Disabilities Act and other laws. He also served on the board of Access Living, which promotes the empowerment, independence and inclusion of people with all types of disabilities. He also chaired a committee at the Rehabilitation Institute of Chicago. Mr. McNamara served as president of the Mental Health Association of Greater Chicago. Survivors include his wife, Paddy, and a foster daughter, Norma Reyes.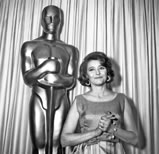 Patricia Neal (C47, H94), 84, Edgartown, Mass., Aug. 8. The Oscar winner endured a life marked by triumph and hardship. At the pinnacle of her career, Ms. Neal earned the award for best actress for her role in the 1963 film Hud. A year later, at age 39, she suffered three strokes that left her in a three-week coma. Her condition was so grave that United Press International sent out her obituary, which several newspapers printed.
With help from her then-husband, British author Roald Dahl, she learned to walk and talk — and act — again. In her hometown of Knoxville, Tenn., she established the Patricia Neal Rehabilitation Center in 1978 to help others recover from strokes and brain injuries.
Ms. Neal returned to film in 1968 and received an Oscar nomination for her role in The Subject Was Roses. She is most famous for her roles in The Fountainhead (1949), which led to a three-year affair with co-star Gary Cooper, The Day the Earth Stood Still (1951), A Face in the Crowd (1957) and Breakfast at Tiffany's (1961).
A Knoxville theater star in her teens, Ms. Neal enrolled in Northwestern after a summer in New York City. A Pi Beta Phi at Northwestern, she became a member of Northwestern University Theatre and Radio Playshop, as well as Wildcat Council. She was named Syllabus Queen in 1946. She thrived in Alvina Krause's acting class, and after participating in Krause's first summer stock season in Eagles Mere, Pa., Ms. Neal set out again for New York City.
Ms. Neal's Broadway debut in Another Part of the Forest earned her a Tony. She went on to Hollywood and starred opposite Ronald Reagan in her film debut, the comedy John Loves Mary. She later received three Emmy nominations for her television work.
Ms. Neal and Dahl had five children, including Olivia, who died of the measles at 7, and Theo, who suffered brain damage when his carriage was crushed in an accident. In addition to Theo, other survivors include daughters Tessa, Ophelia and Lucy; a brother, Pete; a sister, Margaret; 10 grandchildren and step-grandchildren; and a great-grandchild.
Photo courtesy of the Academy of Motion Picture Arts and Sciences
BRADFORD RACE

Bradford J. Race (L70), New York City, July 8. Mr. Race, who attended the 1968 Democratic Convention in Chicago as a Northwestern law student, became active in Republican state politics in New York. An associate with the law firm Dewey Ballantine from 1970 to 1981, Mr. Race eventually served as campaign director for State Comptroller Edward "Ned" Regan and joined Gov. George Pataki as chief of staff in 1994. As chief of staff for eight years, Mr. Race worked to promote the interests of cultural institutions, including Olana, the Hudson Valley home of painter Frederic Edwin Church, as well as Battery Park, the New York City Ballet, the Dia Center for the Arts and the School of American Ballet. Survivors include his wife, Nancy Miller, and a stepson, Benjamin.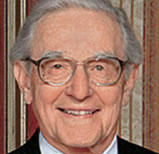 Howard S. Traisman (WCAS43, FSM46, 47, GFSM51), 87, Evanston, Oct. 12. A Feinberg School of Medicine professor and renowned pediatrician for more than 50 years, Dr. Traisman pioneered groundbreaking treatments for juvenile diabetes. He also served as head of the diabetes clinic at Children's Memorial Hospital, where he provided care to indigent diabetic children. In 1997 his gift led to the creation of the Howard S. and Regina G. Traisman Medical Student Center in the Tarry Research and Education Building. The Northwestern Alumni Association honored Dr. Traisman with a Service Award in 1976, a Merit Award in 1995 and the Alumni Medal, the NAA's highest honor, in 2005. He is survived by his wife, Regina; three sons, Edward S. Traisman (FSM79, 81, GFSM84), Barry and Kenneth; and four grandchildren. 
JANE McCLINTOCK WEIDMAN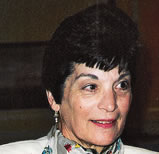 Jane "Budge" McClintock Weidman (WCAS57), 75, West Springfield, Va., July 16. After managing her family through nine moves as a Navy wife, Mrs. Weidman led the all-volunteer Civil War Conservation Corps at the National Archives from 1994 to her retirement in 2009. She supervised 55 other volunteers and worked to preserve priceless Civil War records, including the compiled military service records, the field records of the Freedmen's Bureau and the Civil War widow's pension files. In 2009 the National Archives announced the creation of the annual Weidman Outstanding Volunteer Service Award, and Mrs. Weidman and her husband, Russell, were the first recipients. Survivors include her husband; two children, Jane and John; a brother, John; a sister, Gail; and seven grandchildren.
ALAN YASKO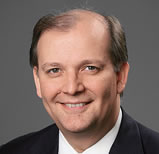 Alan W. Yasko (FSM84), 51, Lake Forest, Ill., Aug. 19. Dr. Yasko was an internationally known bone cancer surgeon and chief of musculoskeletal oncology at Northwestern's Robert H. Lurie Comprehensive Cancer Center. He tackled complex bone cancer cases in children and adults, including Chicago's first lady, Maggie Daley. Dr. Yasko's work with children prompted his National Institutes of Health–funded research in bone regeneration and biomaterials and his design of an expandable prosthesis for child amputees. He also organized an annual ski trip for amputees and other young patients from Northwestern and Children's Memorial Hospital. Dr. Yasko came to Northwestern in 2006 from M.D. Anderson Cancer Hospital in Houston, where he had worked as chief of orthopedic oncology. At Northwestern he served as vice chair of fiscal affairs and research in the department of orthopedic surgery at the Feinberg School of Medicine. A professor of orthopedic surgery, he mentored young students and redesigned the orthopedics residency program. Survivors include his wife, Laura; his four children, Jason, Nathan, Aaron and Alexandra; his mother, Suzanne; and a sister, Lynn.