Alumni Updates
Story Tools
Share this story
Tell us what you think. E-mail comments or questions to the editors at letters@northwestern.edu.
Ever wonder about those strange designations we use throughout Northwestern to identify alumni of the various schools of the University? See the complete list.
Find Us on Social Media
Marie Arana (WCAS71)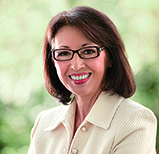 Marie Arana's latest book, Bolívar: American Liberator (Simon & Schuster), a biography of 19th century Venezuelan military and political leader Simón Bolívar, was published in early April. Arana ("Two Worlds, Una Familia," spring 2002), writer-at-large for the Washington Post and senior adviser to the Librarian of Congress, is a guest columnist on the op-ed page at the New York Times. She received the 2009 Alumnae of Northwestern Award. She lives in Washington, D.C.
Ivan Doig (J61, GJ62)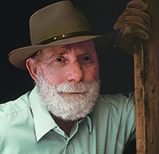 The American Library Association's Booklist selected Ivan Doig's novel The Bartender's Tale (Riverhead Books, 2012) as one of the 10 best works of historical fiction for 2013. Doig ("The Writing Life," fall 1999) has published 15 books, and The Bartender's Tale was his first on the New York Times best-seller list. Doig, who grew up in Montana, is one of the most celebrated authors of the American West. His most recent work, Sweet Thunder (Riverhead Books), was published in August.
Seth Meyers (C96)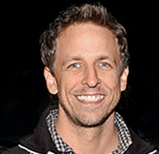 Seth Meyers ("The Good Humor Man," spring 2008) has been tapped to host NBC's Late Night. Meyers has spent the past dozen years at Saturday Night Live, where he is head writer and "Weekend Update" anchor. Meyers will become just the fourth Late Night host in the past 30 years. He is expected to take over Late Night from Jimmy Fallon in February. He will continue on Saturday Night Live through the fall season.
Dan Peterson (SESP58)
Italian basketball legend Dan Peterson, known in Italy as "The Coach," became the first non-Italian inducted into the Italian Basketball Hall of Fame in February. In May he was named Italy's top TV sportscaster at the Milan International Film Festival for his work with Sportitalia. In 2011 the former European Coach of the Year made a coaching comeback, returning to Olimpia Milano, the team he led to four Italian titles. Peterson ("Grande Coach," fall 2009) retired at the season's end.
Rocio Reyes-Morales (SESP11)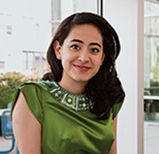 Rocio Reyes-Morales ("Senior Watch," summer 2011) completed Maybelline's management program and was recently promoted to take over global marketing for Maybelline's eye shadow business. She also works on Maybelline's Great Lash line. She lives in New York City.
Bill Sagan (WCAS73)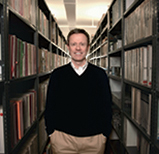 Bill Sagan ("Rock Repository," fall 2010) is CEO and owner of Norton, the parent company of Wolfgang's Vault, Daytrotter and Paste Magazine. Wolfgang's Vault recently teamed up with Groovebug, a company that Jeremiah Seraphine (GJ12) and his team developed from Northwestern's NUvention: Web entrepreneurship course, to launch "Concert Vault for iPad." The app allows iPad users to stream audio and video from live concerts from the '50s to the present. Sagan, a member of Northwestern's Board of Trustees, and his wife, Pamela Kreml Sagan (WCAS73), live in Los Altos Hills, Calif.