A Drug Discovery
From fundamental science to blockbuster medicine
What started as a fundamental scientific discovery about how to affect the concentrations of chemicals in the brain soon turned into a blockbuster drug and a top-selling pill at one of the largest pharmaceutical companies in the world.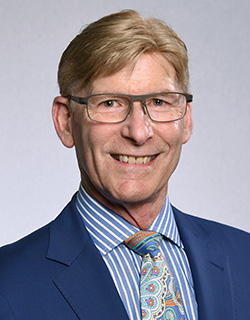 The initial research began in 1988 in Northwestern professor Richard B. Silverman's chemistry lab. Silverman and a member of his group discovered that certain synthetic chemicals could increase the concentration of an inhibitory neurotransmitter that might be important for the treatment of epilepsy. By 1989, Silverman had used that discovery to design and synthesize a new molecule, eventually known as pregabalin. 
With support from Northwestern's technology transfer office, Parke-Davis Pharmaceuticals took an interest in the series of compounds that Silverman's group had made, which included the molecule that would become pregabalin. Ten years later, Pfizer bought Warner-Lambert, the parent company of Parke-Davis, to obtain pregabalin, and in 2005 Pfizer began marketing the drug under the brand name Lyrica. Originally meant to prevent seizures in epileptics, the pill was discovered to also control neuropathic pains and fibromyalgia – a much larger target market. Lyrica generated about $5 billion in revenue for Pfizer in 2016 alone.
Lyrica's success also contributed to a positive feedback loop in many of Northwestern's programs. Royalties from the drug, combined with a donation from Silverman, enabled the construction of Silverman Hall, a central hub for molecular therapeutics and diagnostic research at Northwestern.
$5 billion generated by Lyrica in 2016 alone