Updates
Story Tools
Share this story
Tell us what you think. E-mail comments or questions to the editors at letters@northwestern.edu.
Ever wonder about those strange designations we use throughout Northwestern to identify alumni of the various schools of the University? See the complete list.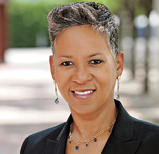 At age 6, Katrina Adams ("Winning Women," winter 2004) discovered tennis in a Boys Club summer program on the West Side of Chicago. Her life has never been the same. Now, as executive director of the Harlem Junior Tennis and Education Program, she's working to provide similar opportunities to New York City youth. Adams, the 1987 NCAA champ in doubles with Diane Donnelly Stone (C87), leads the organization's efforts to teach tennis and life skills to children from high-risk, low-income neighborhoods. She is also the vice president of the United States Tennis Association, the first African American to hold this position.
Josh Fink (BSM09, GBSM11)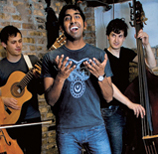 Bassist Josh Fink ("A Few Talented Gentlemen," fall 2010) and the Gentlemen of NUCO gained national exposure when the group performed on the popular TV show America's Got Talent two years ago. Fink's new band, Zamin (above), made a major local impact when it played at the Taste of Chicago in July. The group, which includes Northwestern graduates vocalist Zeshan Bagewadi (BSM09, GBSM11), percussionist David Eisenreich (GBSM11) and guitarist Eric Seligman (BSM12), creates a unique sound by fusing Indian vocal techniques with American classical and folk music.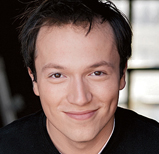 Michael Mahler marveled over comic books as a kid. He put that passion to good use as the lyricist for Hero, which had its world premiere this summer at the Marriott Theatre in Lincolnshire, Ill. "It's about real people, with real problems, and how they measure their lives against the comic book heroes they grew up loving," says Mahler ("Mahler's First," spring 2003), whose own heroic artistic efforts have made him a Joseph Jefferson Award–nominated actor and musical director, as well as a member of the band the Lincoln Squares.
Jacqueline Reyno ("Inspiring Media," fall 2011, and "Senior Watch," summer 2011), Kathryn Ferrara (J11), Travis LaBella (C11) and Matthew Litwiller (C11) traveled to France, where Language of the Unheard, their film about an impoverished American Indian community, won best student documentary at the Cannes Film Festival's American Pavilion Emerging Filmmaker Showcase. It also played at several U.S. film festivals, including the Black Hills Film Festival in western South Dakota, near the Pine Ridge Indian Reservation, the focus of the film.
Veronica Roth (WCAS10)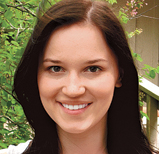 Young adult author Veronica Roth ("Senior Lands Three-Book Deal," Student Scene, fall 2010) published Insurgent (Katherine Tegen Books, 2012), the second novel in her dystopian trilogy in May. Roth signed a three-book deal with HarperCollins at the end of her senior year. The film rights have been sold to Summit Entertainment. Screenwriter Evan Daugherty (Snow White and the Huntsman) has written a screenplay.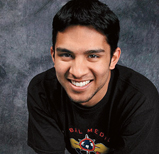 Feinberg School of Medicine student Victor Roy ("Senior Watch: Setting a Standard of Care," summer 2007, and "Catching Up With the Class of 2007," summer 2011) was awarded a Gates Cambridge Scholarship to pursue a PhD in sociology at the University of Cambridge. The New Jersey–born Roy, a founding member and the first full-time executive director of GlobeMed, also received a 2012 Paul and Daisy Soros New American Fellowship for immigrants and children of immigrants.