NU's Schwarzman Scholars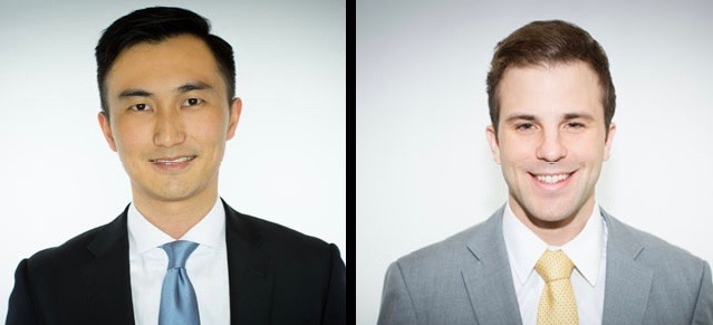 Two Northwestern University graduates have been named to the 2018 class of Schwarzman Scholars, a new scholarship program praised by global leaders from Michelle Obama to Mark Zuckerberg.
David Harris (right), a 2014 graduate of the McCormick School of Engineering, and Ye Yuan (left), a 2011 graduate of the Weinberg College of Arts and Sciences, were named Schwarzman Scholars on Thursday, Dec. 1.
They will join 127 other students to form the second class of scholars for a year-long master's program at Beijing's Tsinghua University, a century-old institution that is one of China's premier research universities.
To learn more about David and Ye, click here.
Contact Amy Kehoe today at amy.kehoe@northwestern.edu to learn more about the application process.
NU's Marshall Scholar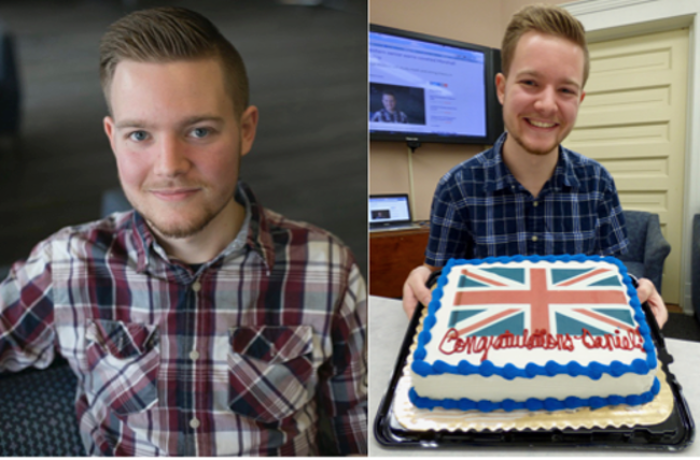 Graduating senior Daniel Kinch has just been named to the 2017 class of Marshall Scholarship winners. A dual-degree student in physics and applied math, Daniel will study the intersection of those disciplines at the University of Durham during his first year in England, and at the University of Cambridge during his second.
As future leaders with a lasting understanding of British society, Marshall Scholars strengthen the enduring relationship between the British and American peoples, their governments and their institutions.
To read more about Daniel, click here.
To see Daniel describe his interests and future goals, click here.
Contact Elizabeth Pardoe today at e-pardoe@northwestern.edu to learn more about the application process.