Past Residents
2021 - 2022 Feminist in Residence Fellow,
Je Shawna Wholley
Je-Shawna is an artist, independent scholar and community organizer. 


Je-Shawna is a black, queer feminist who was born in the south (North Carolina) and spent most of her life in Prince George's County, Maryland. She joins us with a wealth of experience, including her roles as the co-founder and lead facilitator of the Critical Consciousness Reading Group (CCRG) for staff, faculty, and postdocs at Brown University and the Editor in Chief of the graduate journal
Undone: a legacy of queer (re)imagnings
. Drawing from her considerable talents as a critic, leader, scholar, and community builder, Je-Shawna has proposed the cohort program
Earthseed - Building Communities of Healing around Black Mothering
. In her own words, "this project is an intellectually artistic exploration of transgenerational healing and future world making. What's possible when people intentionally build a community to grapple with questions of healing and building generative possibilities for ourselves and the communities we are a part of? Earthseed seeks to follow in the tradition of Black feminist literary influence (Octavia Butler's
Parable of the Sower
) and Black feminist action (Combahee River Collective) by building intimate spaces of care, mutual aid, and political education around questions of transgenerational healing and liberation.
Je-Shawna is a graduate of Minnesota State University and Spelman College and a recent transplant to the Chicago area. We hope you will join us in welcoming her this fall. 
We want to express, also, our gratitude for the incredible FiR search committee of graduate students, staff, and faculty and the talented pool of applicants who proposed a variety of exciting possibilities for a feminist residency.  
Feminist in Residence 2020-2021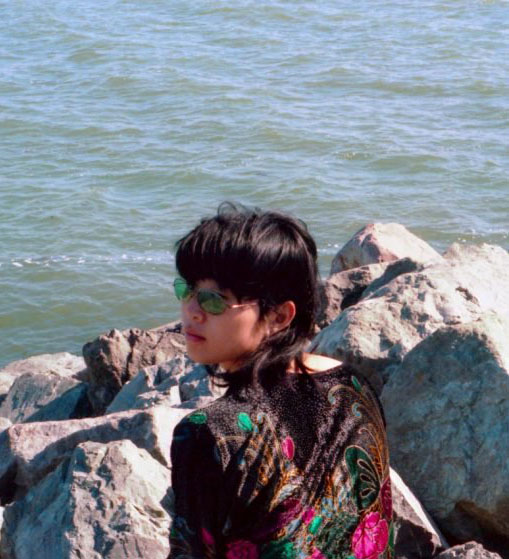 We are pleased to welcome Hankyeol Song as the inaugural fellow in our new Feminist in Residence program. 
Hankyeol Song is an artist-filmmaker, writer, scholar, and community organizer. Her research interests include film/media, postcolonialism, feminism, and Queer Theory. Song is the co-founder of the Ana Cha collective, a coalition of scholars, artists, and filmmakers who interrogate the cultural world through a critical feminist lens. She was politically activated through campus anti-rape activism and is currently active as a member of the Chicago Alliance Against Racist and Political Repression (caarpr.org). Hanky is involved with the campaign to free incarcerated CPD torture survivors (CFIST) and to stop police crimes (SPC/CPAC).
Song joins our community with a wealth of ideas for working with student activists and building ties between the Women's Center and spaces of "feminist collectivity and liberation politics" across Chicago. Song also will be engaging the communities through film and capturing the experience in documentary form.