Current Resident
Dreaming Rivers, Weaving Collectives
with Judah Attille (filmmaker), Cairo Clarke, and han heung 한흥 恨興 media collective.
In partnership with Block Cinema

Streaming June Third - June Sixth 
About the film
Dreaming Rivers (1989) elaborates and transforms a discourse opened by Black UK film workshop Sankofa Film and Video Collective in their 1980's discussion series, "Black Women and Representation". The three children of Miss T., a Black migrant woman from the Caribbean, gather at her deathbed. The film figures their lives and identities in their late mother's image, tracing fragmentation and difference across diasporic Black British subjectivities.
About the program
Curated by Hankyeol Song, founder of han heung 한흥 恨興 media collective and feminist-in-residence at Northwestern Women's Center, Dreaming Rivers, Weaving Collectives presents an intergenerational and transnational exploration of collective film workshops and the cultural politics of representation. Filmmaker Judah Attile will join LUX curatorial fellow Cairo Clarke and members of han heung in a post-screening conversation about radical collective-building and resistance within and through media and cultural practice.
Sankofa Film and Video Collective was founded by Judah Attile and her contemporaries following the 1981 Brixton riots in the UK, to make critical interventions into Eurocentric film theory and practice. han heung takes inspiration from Sankofa's legacy to study, critique, and apply similar collective interventions to current moving image practice. 
Feminist in Residence 2020-2021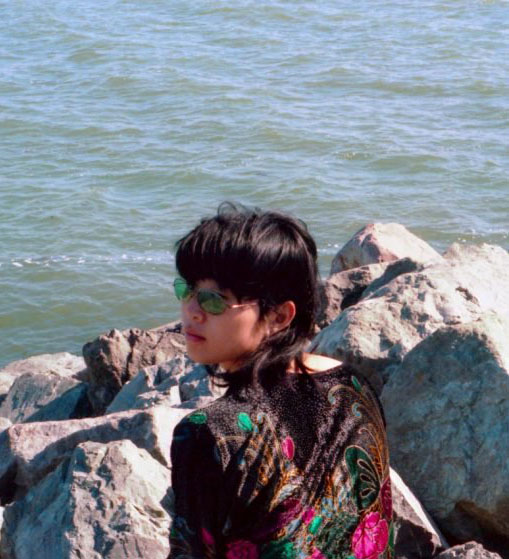 We are pleased to welcome Hankyeol Song as the inaugural fellow in our new Feminist in Residence program. 
Hankyeol Song is an artist-filmmaker, writer, scholar, and community organizer. Her research interests include film/media, postcolonialism, feminism, and Queer Theory. Song is the co-founder of the Ana Cha collective (anacha.squarespace.com), a coalition of scholars, artists, and filmmakers who interrogate the cultural world through a critical feminist lens. She was politically activated through campus anti-rape activism and is currently active as a member of the Chicago Alliance Against Racist and Political Repression (caarpr.org). Hanky is involved with the campaign to free incarcerated CPD torture survivors (CFIST) and to stop police crimes (SPC/CPAC).
Song joins our community with a wealth of ideas for working with student activists and building ties between the Women's Center and spaces of "feminist collectivity and liberation politics" across Chicago. Song also will be engaging the communities through film and capturing the experience in documentary form.