One Book One Northwestern Fellows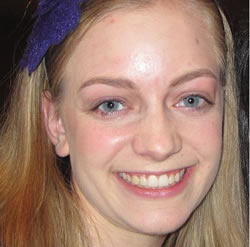 Katie Bradford
McCormick 2012 - Industrial Engineering and Economics
I'm from Scottsdale Arizona, and am now a McCormick Junior studying Industrial Engineering and Economics. I am also part of the Kellogg Undergraduate Certificate in Managerial Analytics. My big involvement on campus is related to my sorority (Chi Omega), ASG (I'm the Student Life Vice President), and Ayers CCI.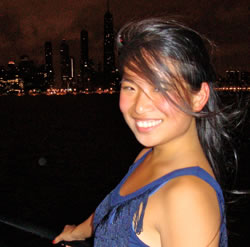 Corrine Chin
Medill 2013 - Journalism
I'm Corinne Chin, a magazine journalism major from Glenview, Illinois. After immensely enjoying One Book selections from my first two years at Northwestern, I became even more excited that this year's book, The Immortal Life of Henrietta Lacks, was crafted through years of investigative journalism—so I jumped at the chance to get involved. Little did I know, just as in reporting, this book would teach me so much more about the world as a whole (which is also why I love journalism)! When I'm not working to build Northwestern community through One Book, Wildcat Welcome peer advising or acting as Vice President of Events for the Wildside, I exercise my journalism skills through mentoring Chicago teens in broadcast journalism, design editing for the Daily Northwestern and acting as president of NU's Society of Professional Journalists. I also stay active with Northwestern's music ensembles, from University Singers to Symphonic Band. One Book is a great excuse for me to kick back from my crazy schedule and relax with a great book, and I hope to use it to work to bring the diverse interests of Northwestern students together!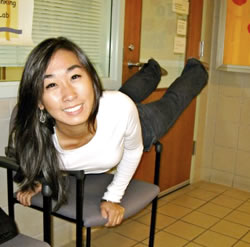 Emily Gao
Weinberg 2012 - Political Science & Science in Human Culture
Hey there! I'm Emily. I'm a rising senior majoring in Political Science and Science in Human Culture and minoring in Global Health. I'm from Mequon Wisconsin, so I have a lot of friends who are cows.  While at school, I mostly just walk around looking confused, but I've been lucky enough to be a part of some awesome stuff, my favorites of which have been with Special Olympics, the Law Offices of N. David Kornfeld, and the Freshman Urban Program (otherwise known as FUP, otherwise known as the object of my wild adoration). This year, I'm thrilled to be a part of One Book! To me, One Book is an exciting way for all corners of Northwestern's community to converse about valuable issues that can't be fully addressed by secluded pondering. I look forward to meeting you and talking with you soon!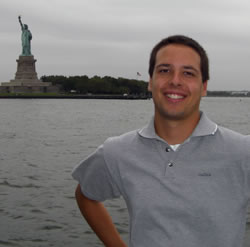 Matthew Pilecki
Weinberg 2012- Neurobiology & Business Institutions
I'm Matthew Pilecki, a Chicago native who is a senior studying Biological Sciences with a minor in Business Institutions. I am involved in the Biology Students Association, the Northwestern History and Political Unions, am a staff writer for the Northwestern Chronicle, and am a member of the Pi Kappa Alpha Fraternity. I was a Gateway Science Workshop facilitator in Organic Chemistry and a research assistant in pain management at John H. Stroger, Jr. Hospital of Cook County. I currently conduct research in spinal cord regeneration at the Shea Chemical and Biological Engineering Laboratory at Northwestern's McCormick School of Engineering. I have been accepted as a candidate to the Northwestern Undergraduate Premedical Scholars Program and will be attending Feinberg School of Medicine in the fall of 2012.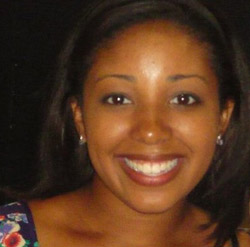 Arianna Wise
Weingberg - Biological Sciences
I am Arianna Wise, and I am an incoming Weinberg freshman studying Biological Sciences with either a French or a Dance minor. I love dancing (ballet, tap, pointe, jazz, pilates, swing, etc.), and singing (although I'm not very good at it), and I have recently discovered my love for camping and hiking. I'm hoping to get involved in a little bit of everything once I arrive on campus and so far have been a part of the NU BioExcel program. I will be an NU BioScientist as well! I am so excited to be a part of One Book One Northwestern and cannot wait to hear what everyone else felt about the book!!!
Interested in being involved in the One Book One Northwestern 2011 - 2012? 
The deadline to apply is 5 p.m. September 23.
Questions? Email Nancy Cunniff at n-cunniff@northwestern.edu.
For more information about the Ambassadorship, please visit the application page.