Frequently Asked Questions
Q:  What is One Book One Northwestern?
A:  The One Book One Northwestern project is a community wide reading program hosted by the Office of the President at Northwestern University (read President Schapiro's letter here). It is modeled after the successful Seattle Reads program developed by the Seattle Public Library in 1998. It aims to bring together individuals with different backgrounds to share and discuss a common topic.  We encourage new (and returning!) students to get involved in this voluntary program and learn about this fascinating topic.
Q:  What is this year's book?
A:  Hot, Flat, and Crowded, by Thomas Friedman, was chosen as this year's book for its handling of the pressing issues of our day.
Q:  What type of events are part of One Book One Northwestern?
A:  A central theme of One Book One Northwestern is creating a common conversation across the campus. The program offers numerous student and faculty-initiated events (lectures, films, discussions, and exhibits) that provide an opportunity for individuals to gather and discuss the issues presented in Hot, Flat, and Crowded.
Q:  Who participates?
A:  Everyone! Many of the program's events are open to the public. You can find a copy of the book at most bookstores or online, and the President's Office provides a free copy of the book to all incoming Northwestern undergraduate students. Throughout the year there will be updates to the website and calendar of events.
Q:  Who organizes the One Book project?
A:  The 2009-2010 One Book One Northwestern project is hosted by the Initiative for Sustainability and Energy at Northwestern (ISEN).  The project involves the expertise of faculty, staff, and students from across the university.  From first year undergraduates to emeritus faculty, the diverse Planning Committee is responsible for executing this year's project.
Q:  When are the books mailed out to incoming 2009-2010 NU students?
A:  Books are mailed out to incoming freshman and transfer students the week July 20.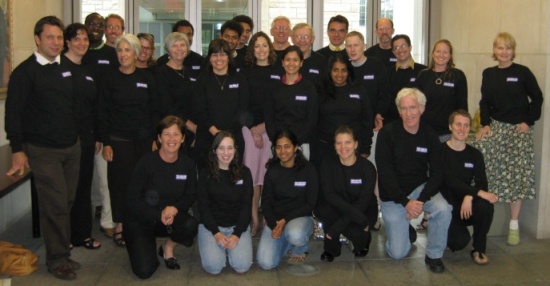 The One Book One Northwestern 2009-2010 Planning Committee (some members not present)