Thursday, November 19
Today's tip: Jeopardy! is casting for a new competition featuring college students from across the country. Do you have what it takes to compete for the National College Championship? Take 15 minutes to complete the test now.
Announcements
Community Conversations: Forum for discussion on improving Northwestern
Northwestern this month will launch a new series of Community Conversations during which senior leaders invite students, faculty and staff to share their thoughts on public safety, well-being and equity.

The series of six events, beginning Monday, Nov. 23, will provide spaces for all members of the University community to have meaningful engagement and deep discussion on how to improve Northwestern.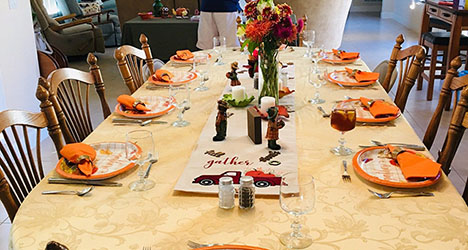 Perspective
Home for the holiday?
Thanksgiving is right around the corner, and COVID-19 cases are spiking again. Does that mean a Zoom turkey dinner is the way to go? Unfortunately, yes, says Dr. John Coleman of Northwestern Medicine.
Students
Banner year for Gilman Scholars
The Office of Fellowships joins in the International Education Week celebration by announcing 44 new Gilman Scholars.

"Our students' success securing Gilman Scholarships underscores Northwestern's collective strength supporting students to achieve global ambitions," said Elizabeth Lewis Pardoe, director of the Office of Fellowships. "Northwestern's cross-office collaboration to identify and advise Gilman applicants offers a best practice amplified last summer in a seminar that allowed us to expand and share with Gilman scholars across the country."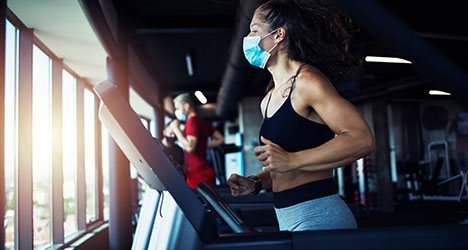 Coronavirus
Beware these high-risk venues for spreading the coronavirus
A team that includes Northwestern researchers has created a computer model that accurately predicted the spread of COVID-19 in 10 major cities this spring by analyzing three factors that drive infection risk: where people go in the course of a day, how long they linger and how many other people are visiting the same place at the same time.

Read more about what the study reveals.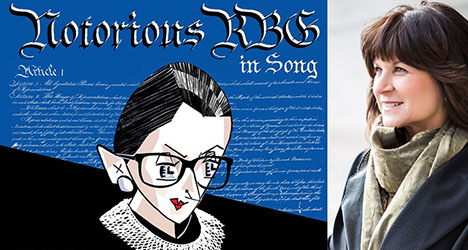 Music
A special RBG tribute, in song
There have been countless tributes already to the late Supreme Court Justice Ruth Bader Ginsburg. But tonight, Carnegie Hall will release a special prerecorded musical salute that features Chicago vocalist and Bienen School of Music lecturer Patrice Michaels (pictured right), who is Ginsburg's daughter-in-law.

Michaels will sing "My Dearest Ruth," with lyrics drawn from a letter that Martin D. Ginsburg, the justice's husband, wrote to his wife in 2010, just before his death at age 78.
SpaceX launched four astronauts to the International Space Station on Nov. 15 on the first full-fledged taxi flight for NASA by a private company. Alumna and SpaceX President Gwynne Shotwell '86, '88 MS was at the Kennedy Space Center in Cape Canaveral, Florida, that night for the launch. Read a feature on Shotwell's career in space aeronautics in the spring 2012 issue of Northwestern Magazine.