Nicholas Pearce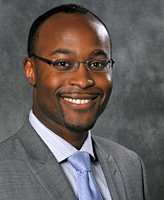 Dr. Nicholas Pearce serves as Clinical Assistant Professor of Management & Organizations and academic director of the MSMS Russell Fellows Program at Northwestern University's Kellogg School of Management. His research examines values-driven leadership, diversity & inclusion, collaboration, and change in organizations around the world. As a professor, executive adviser, and leadership coach, he has served several of the world's premier for-profit and non-profit organizations, including Allstate Foundation, Aon Hewitt, Boston Scientific, BP, Chicago Public Schools, Chicago Urban League, Civic Consulting Alliance, Council of State Governments, Cristo Rey Network, Donors Forum, Jones Lang LaSalle, KIPP Foundation, Legacy Healthcare, McDonald's, NASA, Northwestern Memorial Hospital, Novartis, The PrivateBank, Roman Catholic Archdiocese of Chicago, Ronald McDonald House Charities, United States Olympic Committee, and WomenHeart.
Dr. Pearce is committed to serving the community, serving on the boards of the Chicago Community Trust's African American Legacy Fund, the Chicago Faith & Leadership Consortium, and Ignite Progress. He is a Fellow of Leadership Greater Chicago and has been honored for excellence and promise as a scholar and leader by several organizations, including the Congressional Black Caucus Foundation, Mustard Seed Foundation, Wentcher Foundation, National Black MBA Association, and Union League Club of Chicago. He has also been named one of Chicago's 40 Game Changers (under 40) by WVON/Ariel Investments, a Galbraith Scholar by Harvard University's Kennedy School of Government, and a Public Voices Faculty Fellow with The OpEd Project. He and his award-winning work have been featured in global media outlets including The Atlantic, BusinessWeek, Discovery Channel, Forbes, The Huffington Post, Marketplace, MSNBC, Newsweek, Strategy+Business, Time, UrbanFaith.com, and Washington Post.
Dr. Pearce is also an ordained minister, currently serving as Assistant Pastor and Ministerial Alliance Director of the historic Apostolic Church of God on Chicago's South Side. He is an internationally sought-after preacher, teacher, and conference speaker, and is the youngest assistant pastor to serve Apostolic since the church's founding in 1932. He is emerging as one of his generation's most trusted and influential voices, with a ministry that has already impacted tens of thousands of lives across cultural, generational, and denominational boundaries.
Dr. Pearce holds the Ph.D. in Management & Organizations from Northwestern University's Kellogg School of Management and the S.B. in Chemical Engineering & Management from the Massachusetts Institute of Technology, with a concentration in Religious Studies earned in conjunction with the Harvard Divinity School. Connect with him on Twitter @npearce1.