Alumni Updates
Story Tools
Share this story
Tell us what you think. E-mail comments or questions to the editors at letters@northwestern.edu.
Ever wonder about those strange designations we use throughout Northwestern to identify alumni of the various schools of the University? See the complete list.
Find Us on Social Media
In July the Burton family unveiled a new garden created in honor of Northwestern and the late Ron Burton Sr. '60 at the Ron Burton Training Village in Hubbardston, Mass. Burton, an All-America running back for the Wildcats, and his children all attended the University. For the past 30 years the family has dedicated their lives to helping disadvantaged and at-risk youth through the training village, a year-round program that promotes academic excellence, physical fitness, confidence, faith, kindness, endurance, strong morals and positive values. From left, Lauren Schadt Baker '83, '86 MMGT; Paul Burton '96, '98 MS; Massachusetts Gov. Charlie Baker '86 MMGT; Ron Burton III; RBTV camper Nathaniel Menard; Roman Scott, grandson of Ron Burton Sr.; Ron Burton Jr. '88; Burton's widow, JoAnn; Phil Burton '94, '95 MS, '96 MS; and Elizabeth Burton Scott '85. (See "The Burton Legacy," spring 2006.)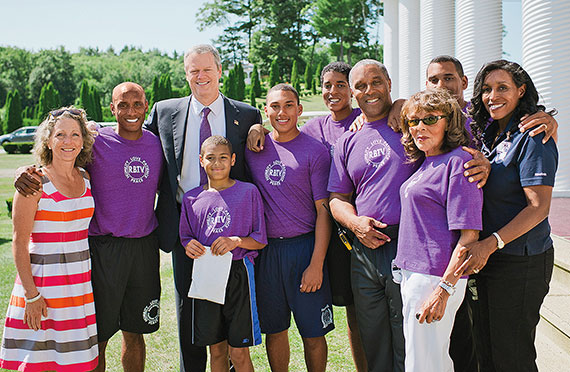 Yuri Vaysgant Photography
Elisabeth Bumiller was named the New York Times' Washington, D.C., bureau chief in September. Bumiller, who had been the Times' Washington editor since January, oversees the paper's coverage of the White House, Congress, Pentagon, CIA, Justice Department and Supreme Court. Earlier in her career she covered President George W. Bush's White House from 2001 to 2007. (See "On the Bush Beat," summer 2005.)
Hannah Chung '12 (see "All-Star Seniors," summer 2012) and Aaron Horowitz '12 presented Jerry the Bear, an electronic teddy bear that helps diabetic children develop healthy behaviors through play, to President Barack Obama '06 H during the first-ever White House Demo Day, an event that honored startups founded by women and under-represented minorities. The bear is part of Chung and Horowitz's startup Sproutel, which makes interactive learning games for children with chronic illnesses. The pair first got the idea for the bear in Design for America, a student group that uses design to find solutions to social problems. Jerry the Bear also got to wish the president a happy 54th birthday.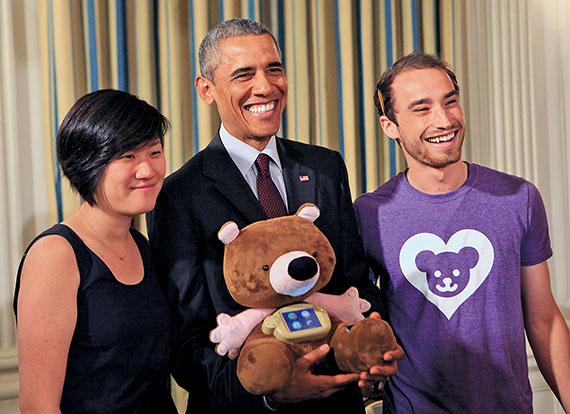 Scott Olson/Getty Images
In September, Manuel Dorantes was installed as pastor at the Church of the Immaculate Conception in the Brighton Park neighborhood on Chicago's Southwest Side after earning his MBA at the Kellogg School of Management in June (see "Holy Cow!" spring 2015). Dorantes also works frequently with the Vatican's Holy See Press Office, serving as a liaison to the Spanish-speaking media. In September Dorantes was involved with Pope Francis' U.S. visit, attending both his address to Congress and the canonization of Junípero Serra.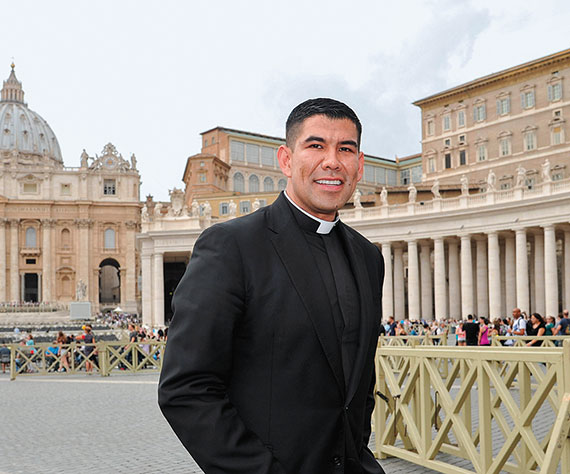 Manuel Dorantes. Photo by Victor Sokolowicz.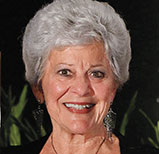 A former president of the Women's Technical Committee of the International Gymnastics Federation (FIG), Jackie Klein Fie '59 (see "Judging Jackie," summer 2004) was inducted into the International Gymnastics Hall of Fame in 2014. She was honored for her work in addressing issues of bias and generating transparency in the judging process. A member of the 1956 U.S. Olympic Artistic Gymnastics team who later spent 28 years on the FIG WTC, 12 years as its president, Fie led the modification of competition formats and the scoring rules all judges must follow; further developed the uniform shorthand that judges use when scoring a gymnastic exercise; and tracked judges' scoring patterns in real time through the Judge's Objectivity Evaluation computer program. She and her husband, Larry, live in Jefferson, Iowa.
Bryce and Maris O'Tierney (see "Musical Resonance,"  summer 2014), who perform as the duo maeve & quinn, are recording their debut album, soundings in fathoms, a mix of classical, folk-pop and Irish traditional genres. They have performed in Chicago, their native Alaska and Ireland, where Bryce recently completed a master's degree in creative writing at Trinity College in Dublin. Her poetry collection, Anchorage, is forthcoming. Maris, a 2015 Rasmuson Foundation Individual Artist for Music Composition, is pursuing a master's degree in leadership for creative enterprises at Northwestern.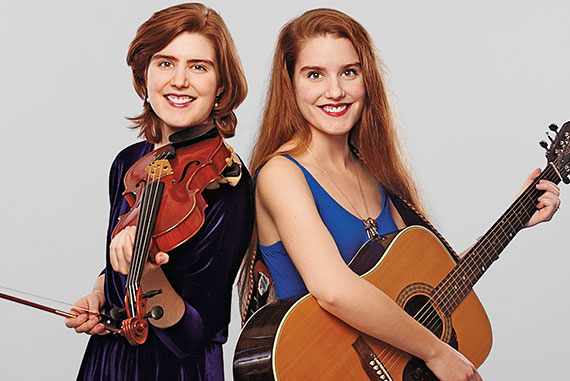 Bryce Quinn, left, and Maris Maeve O'Tierney. Photo by Mary Henebry.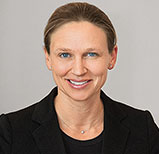 After a decade at the Chicago Botanic Garden, Sophia Shaw will retire from her post as president and CEO in 2016. During her tenure, the garden's annual attendance has risen to more than 1 million visitors. It also established a plant biology and conservation graduate program through a partnership with Northwestern. She will continue to work with the garden as a consultant on several projects. (See "Plants and Plans," spring 2011.)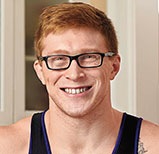 Mike McMullan, a four-time All-American heavyweight wrestler at Northwestern, is an assistant wrestling coach at the University of Pennsylvania. While coaching at Penn, McMullan is pursuing a master's degree in criminology. He hopes to one day work for the FBI. (See "What's on Mike McMullan's Plate?" Campus Life, spring 2014.)