Northwestern Magazine Interns: Where Are They Now?
Story Tools
Share this story
Tell us what you think. E-mail comments or questions to the editors at letters@northwestern.edu.
Ever wonder about those strange designations we use throughout Northwestern to identify alumni of the various schools of the University? See the complete list.
Find Us on Social Media
Our former interns share their stories and reflect on their time at the magazine.
Northwestern magazine has employed more than 100 interns since it launched in the late 1990s, and working with this bright and energetic bunch is one of our favorite parts of the job. We recently reached out to our former interns to find out what they were up to now.
Jessica Allen (WCAS12) works in communications at the White House as a media monitor. Before that she worked in communications on the Obama 2012 campaign and the Presidential Inaugural Committee. She lives in Washington, D.C.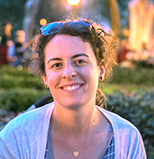 AnnMarie Anderson (J00) moved to New York City after graduation and worked as an editorial assistant at Putnam (part of Penguin Group USA). From there she eventually became a children's book editor at Penguin and then Scholastic. She is now a freelance children's book writer and editor. Her books include a retelling of The Nutcracker, illustrated by Allison Jay, and a middle-grade novel called Curiosity Killed the Cat, written under the pseudonym Sierra Harimann. She writes, "I can't remember the building from the outside anymore, but I still remember the interior offices on the top floor, and the small room with the slanted ceiling where I sat with the other interns! My friend Kim O'Brien Carmel was one of them, and we're still friends today. Anderson and her husband, Jordan, live in Brooklyn with their 2-year-old son, Emmett.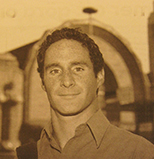 Robbie Brenner (J07) returned to Melbourne, Australia, where he had studied abroad, to begin a journalism career. He found freelance writing work with The Age newspaper's monthly glossy magazine and full-time online editing work with Lonely Planet, which has its world headquarters in Melbourne. His biggest break there came when Erica Duecy (GJ03), a senior editor at Fodor's with whom he had lunched at the suggestion of professor Abe Peck prior to returning to Australia, passed his name along and he was offered the chance to research and write Fodor's brand-new guide to Fiji. Brenner completed the assignment over two intensive months, then wrote for Fodor's guides to Australia, Finland and New York. In August 2009 he began the first of two one-year terms as an AmeriCorps VISTA volunteer with an after-school program based in New York City public schools, focusing on development and fundraising. In summer 2011 he returned to his preschool to grade 12 alma mater, Lawrence Woodmere Academy, as director of development and alumni relations where, among many other things, he writes and edits the annual alumni magazine. Brenner lives in Brooklyn with his fiancee and aspires to spend more time surfing, cycling casually around the five boroughs and attending events at the fantastic local bookstore. 
Molly Browne Lynch (J04, L09) joined Schiff Hardin after attending law school at Northwestern. She is about to start her fifth year in the corporate group. Most of her practice is in mergers and acquisitions. Last year, Lynch and her husband welcomed a son, Alex, who is now 19 months old. "You'll be happy to know he has expressed interest in the color purple (second only to orange for the time being)," Lynch writes. "My husband went to Vanderbilt, but he is now a big-time 'Cats fan — he understands all too well the plight of the "small, smart school" — and we try to go to as many football games as our babysitter's schedule allows. We still live in Chicago but are considering a move to ... Evanston. As you can see, Northwestern continues to play an important role in my life and I am a proud, proud alumna. Looking forward to my 10-year reunion next fall!"
Raedell Cannie (J07) is in her third year of a doctoral program in multicultural education and teacher education at that University of Washington in Seattle. She also works in the Elementary Teacher Education Program, supervising, supporting and instructing teacher candidates in math methods as well as multicultural education. Between this stint of grad school and my undergrad at Northwestern I lived and taught fourth and fifth grade in Phoenix for four years.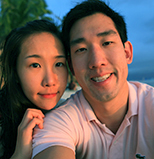 Jasper Chen (McC04), a former student photographer for the magazine, moved to London after graduation. He worked for Deloitte Consulting on a number of projects for some major financial institutions in the United Kingdom before joining one to help with Nomura's acquisition of the bankrupted Lehman Brothers. Shortly afterward Nomura moved Chen to Hong Kong in 2009. He now works with JP Morgan in Hong Kong as equity sales business manager covering the Asia-Pacific region. He recently proposed to his fiancé, and they are planning for their wedding in April 2014.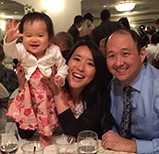 Esther Chou Tanaka (J03) is starting her sixth year at California State Polytechnic University, Pomona, part of the 23-campus California State University System. As the senior communication specialist in the Office of Public Affairs, she has had a variety of assignments and projects, from writing for and editing the news website, working on university and alumni publications, serving as a spokeswoman in the media, helping with emergency communication and overseeing social media. Currently she oversees digital communications, marketing and special projects, and she also serves as the university web editor.
"I believe my experience at Northwestern magazine helped me start my career and get this job at Cal Poly Pomona," she writes. "Working on a college campus is also a real privilege. Where else can you find so much creativity, diversity, originality and life!"
Before joining Cal Poly Pomona, she worked at the San Gabriel Valley Tribune as the education reporter and online editor. In February 2011 she married Rodney Tanaka. They live in Claremont, Calif., with their first child, Evelyn, last December. 
Emily Chow (J12) has been working as a graphics editor at the Washington Post since April 2012, reporting, researching, designing and coding data visualizations and interactive graphics. She's also gotten involved with DataKind, an organization that brings together data scientists and high-impact social organizations that may not have the resources to take advantage of the breadth of data they usually have on hand. From this involvement, Chow became deeply involved with DC Action for Children. She joined a team of data scientists to help build its first-ever online data book, replacing an annual PDF book that the children's advocacy organization would send out to parents, policymakers and the surrounding community. She lives in Washington, D.C.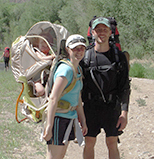 Asahel Church (WCAS07) lives in York, Pa., with his wife, Laura. They have a 3-year-old daughter, Jericho, and 9-month-old twin boys, Shadrach and Moses. Church is in his fourth year of teaching at York Country Day School, where he also serves as director of after-school enrichment. Previously he worked as a middle school teacher in Baltimore City Public Schools. He is currently working toward a self-published volume of poetry and is an avid Twitter user (@bmorelife).
"I really think that my writing with the magazine was important in providing a better appreciation and understanding for the work that goes behind a compelling human interest magazine article," he writes. "It also taught me humility, because I distinctly remember learning to get over the fact that significant chunks of those darling words in my 'final' draft would disappear in the hands of the editors!" 
Ed Fanselow (J02) started his professional career as an award-winning newspaper reporter and writer for the Chicago Tribune, the Chicago Sun-Times News Group and the (suburban Chicago) Daily Herald. Fanselow has spent the last 6 ½ years in public relations and corporate communications — most recently with the global commercial real estate firm Jones Lang LaSalle. He was recently promoted to vice president of communications. He and his wife, Kate, are the parents of 2 ½-year-old Penny. They live in Barrington, Ill., along with their golden retriever, Dio.
Trisha Faulkner (WCAS11) moved to New York City after graduation. She is now a localization project manager at Google. "Basically I help facilitate the translation of Google products into multiple languages," she writes. She is also going to school part time for her master of arts in international relations at New York University. 
Nelson Fitch (BSM11), a former student photographer for the magazine, moved to Cluj, Romania, to study at a small contemporary art school after graduating fro Northwestern. While living there Fitch had a photo exhibition, "The Invisible Theater," at the Hungarian Theatre of Cluj. After a few months in Romania he moved back to Chicago. He's currently working as a freelance photographer and has done a lot of work for Northwestern's School of Continuing Studies. His photos of Veronica Roth (WCAS10), his wife and author of the best-sellers Divergent and Insurgent (see Alumni Updates, fall 2011), have been published in a variety of places, including the Chicago Tribune, Chicago Magazine, USA Today and others. "Working at Northwestern magazine was an amazingly good experience to have during undergrad," he writes.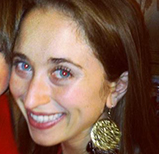 Katie Glueck (J12) moved to Washington, D.C., right after graduating in 2012 and has been at Politico ever since, first as an intern, then as a breaking news reporter and now as a reporter covering campaigns. "It's a very interesting time to be in Washington, and I'm always thankful to Medill on the Hill for helping me start to learn a few ropes of this city," she writes. "There are lots of Northwestern graduates in Washington — including a great group of Alpha Phis — and I feel very lucky to be here.
"My time at the magazine helped me deepen my appreciation for Northwestern by giving me a greater sense of the depth and the history of the university," she adds. "I'm also grateful for the myriad writing opportunities the magazine afforded me as an intern, and in such a warm and welcoming environment to boot."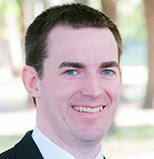 Ryan Haggerty (J07) interned at the magazine for parts of two years before graduating from Medill in 2007. He interned at the Boston Globe and the Chicago Tribune after graduation before landing a job as a reporter at the Milwaukee Journal Sentinel, where he worked for almost three years. Haggerty moved back to Chicago in January 2011, when he started working as a metro reporter at the Chicago Tribune. In March 2013 he took a job on the Tribune's graphics desk, where he gathers information for and helps produce print and online infographics.
"My work-study job at the magazine was a big part of my Northwestern experience," he writes. "It allowed me to gain crucial journalism experience, from fact-checking stories to writing full-length features, that helped me in my job search after graduation. It also introduced me to people throughout the University, from alumni to staff to faculty, whom I otherwise wouldn't have met. Meeting those people gave me a broader perspective on the Northwestern community and helped strengthen the ties to the university that I still have today."
Haggerty also just celebrated his first wedding anniversary with Lisa Wayland (WCAS07) (see "Marriage 101," fall 2007), whom he met while they were both freshmen at Northwestern. They live in Chicago.
Elizabeth Henley (WCAS09) is in her second year of a five-year joint degree program at the University of Minnesota law school, completing her law degree and a master's degree in water resources science. Henley began law school in fall 2012 after three years working in environmental education in Southeast Asia and the Appalachian Mountains, as a canoeing guide in Minnesota and as a travel writer in Chile. She spent a month between jobs trekking in the Himalayas. Last summer she worked for a law professor, and Henley is coauthoring an article with her on legal challenges to state energy policies enacted in response to climate change concerns. She recently started a position as a law clerk with the Hennepin County Attorney's Office (Minneapolis) Civil Division. Henley lives in St. Paul.
Kaitlyn Jakola (J13) graduated last March and has been working since May at Chicago magazine. As an editorial intern she has written for both print and online editions of the magazine about everything from bars and restaurants to the Metra political scandal. She is looking for a full-time position at a magazine or website. She is also a contributing editor at "Autostraddle," a queer feminist news and culture website. Since leaving the alumni magazine, Jakola was also an intern at the Kitsap Sun, a daily newspaper in Washington state, and editor in chief of the Daily Northwestern. Jakola lives in Chicago's Logan Square neighborhood.
Marley Jay (J04) (formerly Marley Seaman) lives in Brooklyn and works as a business reporter for the Associated Press. He has been at the AP for seven years. He has completed one book and is hard at work on his first novel. He and his family recently launched Music Never Stops: The Tyler Seaman Foundation, a new nonprofit that supports music therapy programs for teenagers with serious illnesses. His youngest brother, Tyler, died in October 2010 after battling clival chordoma, a rare type of spinal cancer.
Kate Johnson (J05) is a literary agent and a vice president of Georges Borchardt, Inc. in New York City, where she represents primarily fiction and memoir writers. Some of her recent books include Bonnie Nadzam's Lamb, which won the Center for Fiction's First Novel Prize and was on the long list for the Women's Prize for Fiction in the United Kingdom, and Scott C. Johnson's The Wolf and the Watchman, which is now on the National Book Awards long list for nonfiction.
Johnson got a taste of working in the literary world as an intern at Northwestern. "It was a huge thrill for me to interview certain alumni for the magazine, including Audrey Niffenegger (WCAS91), Aleksandar Hemon (G96) and Brigid Hughes (WCAS94) — who just published one of my author's stories in A Public Space. Not only was that confidence-building, but it helped me realize my awe for writers, and the magazine was a great (and gentler, homier) place to hone my journalism skills outside of Medill. And of course I'm still in close touch with a couple of my fellow interns."
Johnson has recently gotten into running "a surprise even to myself," she writes. She recently completed the New York City Marathon, her first.
She is married to Stuart Newman, "an Englishman and a friend of my older brother," Johnson writes. "So when we met at my brother's wedding in Barcelona in 2007, Stuart made the bold statement, 'I think I fancy your sister,' and the rest is history."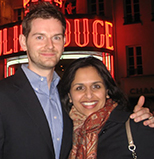 Geeta Kharkar Stack (J02) is a finance associate at Goldberg Kohn Ltd., a firm in downtown Chicago. She worked for a few years in nonprofit fundraising, including at the Museum of Science and Industry, before starting law school at Georgetown in 2005. After graduating from law school, she worked at a large Chicago law firm, Mayer Brown, for two years before joining Goldberg in 2010. "I was on the reunion committee for my 10th reunion last year," she writes, "and had a great time reconnecting with a lot of old classmates. But the reason that the University will always hold a special place in my heart is because it's where I met my husband, Patrick Stack (J02). Can't really beat that!" They live in Chicago's Lincoln Park neighborhood.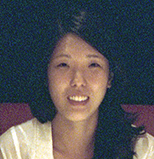 Christina Ko (J03, GJ04) lives in New York City, where she works as the associate managing editor of Departures, a luxury travel and lifestyle magazine, and the managing editor of Black Ink, a high-luxury lifestyle magazine. She has worked at those magazines for nine years now, starting out as a copy editor and working her way up.
"It's been great," she writes. "I've gotten to experience some great places, like a $5,000-a-night villa in St. Barts, and work with some amazing people. We actually just got bought by Time Inc., effective Oct. 1, so it's been a whirlwind with the transition and closing one of our biggest issues of the year."
In 2010 Ko married a fellow alum, Edward Choi (WCAS99), whom she met by sheer coincidence one day in New York City while he was there on business. He's a tax attorney. They live in Williamsburg, in Brooklyn, with their rescue dog, Hershey.
"My experience at the magazine was a good way to ease in to the world of magazines, getting real experience on everything from fact-checking to interviewing and reporting to writing. (It made me realize that I hate fact-checking!) I loved learning about all the different ways of life and accomplishments of our alumni, staff and students, and it really made me appreciate Northwestern even more. Even though I may not have realized it at the time, it must've had a pretty strong impact on how I viewed my future, since I'm still in the magazine world now." 
Jerry Lai (WCAS04), a former student photographer for the magazine, is director of photography at USA Today Sports Images, which is the wire service photo division of the newspaper. Assignments take him to all the biggest sporting events in the country and the world, including the previous three Olympic Games. He will cover the Winter Olympics in Sochi, Russia, in February. 
"The magazine certainly was influential in my Northwestern experience," writes Lai, who lives in Chicago. "Now, a bulk of the shoots that I did for the magazine tended to be portrait-type photos, as well as documentary-type photos. Now, in sports, I do very little of that, but that type of work was essential in helping me break in. It gave me the experience: knowing what poses and what lighting works in certain situations, as well as giving me the experience and confidence to interact with new subjects from all sorts of different backgrounds. That helped when I launched my freelance photo business and eventually when large wire services like Reuters, AP and Getty picked me up as a stringer, which eventually led to where I am today." 
Kira Lerner (J11) lives in New York City and works as a reporter at Law360, a legal newswire. She returned to campus for Homecoming in October. "Working at Northwestern magazine made me feel more connected with the Northwestern community and gave me a good excuse to check out random campus events and activities that I otherwise would have missed," she writes. "It was also nice to feel like part of the alumni community before even graduating."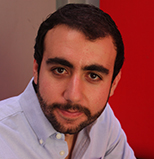 Robbie Levin (J12) has been in Los Angeles for a little more than a year, working as an associate editor for Yahoo! Sports' ThePostGame. "I've really enjoyed LA," he writes, "and after growing up in Chicago, it's been a nice change of pace to settle down on the West Coast. That said, I miss my family and — as much as I hate to admit it — even some of the chilly fall days in the Midwest. They really give you an appreciation for the warm summer temps!
Levin wrote the winter 2013 feature "Match Point" on online dating and a recent profile on Jimmy Kimmel Live! executive producer Jill Leiderman ("Late Night Light," fall 2013). "My years at the magazine were very meaningful in my Northwestern experience," he writes. "Reading about all the wonderful alums and the fascinating history of the school provided me with a unique perspective that allowed me to appreciate my time there more than I would have otherwise."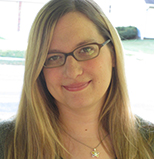 Beth Lipoff (J06) is a freelance reporter and photographer, mainly at the Kansas City Star, and for the last year or so she has done radio production and reporting at her local NPR affiliate, KCUR.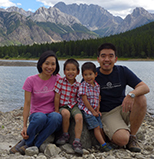 Chantal Liu Chen (J01) worked for several years in the business development department of an international law firm in Chicago and then decided to enter full-time Christian ministry. She interned for two years in the U.S. office of GoodSeed International. In 2009 Chen received her master of arts in biblical studies from Dallas Theological Seminary.
She lives with her family in Calgary, Canada. Her husband, Derek Chen (WCAS03), is the assistant Mandarin pastor of a Chinese church in Calgary. Chantal keeps busy with church ministry, raising their two sons and occasional freelance editing.
Recently GoodSeed International published a book that she wrote during her internship there. The book, In-ká-hai: How Sweet It Is!, is the real-life story of missionaries who presented the Bible's message to a tribal group in Paraguay.
"My experience at the magazine was meaningful because it gave me a chance to put into practice what I learned in journalism class in a fun and protective environment, all the while focusing on a subject matter I cared about: Northwestern," she writes. "I felt an instant connection with each of the alumni I interviewed and felt proud of my school as I wrote about their achievements. My most memorable project was writing a sidebar for a story where I got to interview former Daily Northwestern editors from the 1940s to the '90s ("Editors Recall Yesterday's News," winter 2000). As an undergrad, I couldn't believe I had access to some of the most accomplished people in the field of journalism and they would give me the time of day. Working for the magazine definitely opened doors in that regard."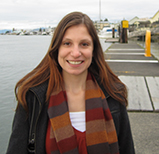 Annie Martin (J09, GJ09) has worked for three years at the Daytona Beach News-Journal, where she writes about education. She recently won first place in the annual Florida Press Club competition in the education writing category. Outside of work, Martin is an avid runner and is training to run the Seattle Marathon, her first, on Dec. 1. She lives in Ormond Beach, Fla.
During her time at the magazine Martin wrote about Connie Theodore Teska (J79, KSM89) and Kelly Chesney (KSM00), alumnae who left top posts at one of the world's largest banks to start their own investment management business. She also interviewed Earl Johnson Jr., an award-winning jurist whose published opinions included Del Monte v. Deukmejian, in which he declared unconstitutional a provision denying benefits to veterans residing in California who did not live there when they entered the military. Because of the court's decision, hundreds of thousands of California veterans became eligible for state-funded benefits, like loans for homes and education.
"Though I worked at the Daily Northwestern, working at Northwestern magazine gave me exposure to working for a professional publication," Martin writes. "Writing these stories under the guidance of top-notch editors encouraged me to continue pursuing a journalism career and helped give me the skills I needed to be successful at my first reporting job."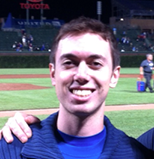 Danny Moran (J13) is a high school sports news producer with the Oregonian in Portland, Ore., where he spent his Journalism Residency in winter 2013. He is learning all the ins and outs of high school sports in Oregon.
Moran did the bulk of the research, analysis and writing for the "Top Cats" feature in the fall issue of Northwestern magazine.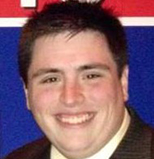 Ryan Morton (J08) moved to Enid, Okla., shortly after graduation to work as the news director for four radio stations. He also called about 100 high school football, basketball and baseball games in one year. In 2010 he moved back to Illinois to take a job as the news director for WSPY 107.1 in Plano, just outside Aurora. He and a staff of reporters cover four counties in the fastest-growing area of Illinois. He has won three Silver Dome Awards from the Illinois Broadcasters Association, including "Best Newscast" in 2012 and 2013, competing against all medium-size markets in the state.
When not on the radio, Morton spends most of his time performing onstage. He is an active member of Stage Coach Players in DeKalb, where he has served on the board of directors, chairs its play selection committee and directed his first musical this past summer. He recently played the most challenging role of his life, as Judas in Jesus Christ Superstar.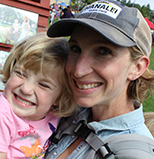 Kim O'Brien Carmel (C00) moved to Santa Barbara, Calif., after graduation and worked as the marketing director for Spa and Islands magazines and then as senior artist for Santa Barbara Arts & Lectures. She moved to Seattle in 2007 and founded Kim Carmel Writing & Design. She is a freelance graphic designer and writer, specializing in the arts, education and sustainable fishing industries.
"My experience with the magazine was definitely meaningful for me," she writes. "For starters, coming to work meant walking into a cozy, friendly building where I was able to leave the stress of my classes and homework behind for a few hours. Having caring adults like [executive editor] Stephanie Russell and [former senior editor] Bob Freed to help improve my writing and editing skills — and to make sure I was taking care of myself — was something I really needed at that time. After graduation, even though I was a theater and creative writing major, I ended up doing a lot of article writing for local magazines and am now a freelance graphic designer and writer."
She and her husband, Jason Carmel, have two children, Elliott Zelda Carmel (2010) and Joseph Tilton Carmel (2012).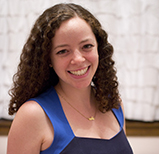 Margaux Pepper (C14) is set to graduate from Northwestern in December with a degree in radio/TV/film and an integrated marketing certificate. Pepper spent her summer working on the Microsoft Xbox account at LiquidThread, a Chicago branded entertainment agency. She plans to stay in the Chicago area after graduation and pursue a career in cause marketing.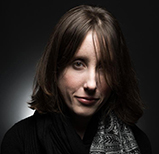 Lauren Pond (J09, WCAS09) worked as a photojournalist and multimedia producer for three years in Washington, D.C., after graduating from Northwestern in 2009. While in D.C., she interned at the Smithsonian American Art Museum, where she helped produce Art Signs, an award-winning educational video series that makes artwork and docent presentations more accessible to the deaf. After her internship, she began working full time as a freelancer and developed a niche covering religious issues, often in Appalachia, for clients including the Washington Post, the Wall Street Journal and Religion News Service.
In 2012 Pond was present for the death, by rattlesnake bite, of Pentecostal serpent-handling pastor Mack Wolford in West Virginia (see "Test of Faith," fall 2012). While her story and images piqued the world's interest in serpent handling, the traumatic experience changed her perspective on photography and the journalist-subject relationship. She now works on longer-form documentary projects about faith that emphasize cultural understanding, respect and dialogue. She is often a participant-observer in the communities that she covers and uses her personal experiences to connect with people and enrich her work. Pond is in the process of creating a book about West Virginia serpent handlers and her experience documenting their community. She was the finalist for the Magnum Foundation's 2013 Inge Morath Award for this collection of images.
Pond is currently a graduate student at Ohio University, where she is earning her master of arts degree in photojournalism. She plans to pursue a career in Appalachian media and education after she graduates in spring 2014.
Greg Presto (J04, GJ07) is a sports video editor at USA Today Sports in Washington, D.C. He also maintains freelance clientele, including Men's Health, Women's Health, Shape, Reebok, Prevention and Lawyers.com, from his earlier work producing videos and writing stories predominantly for fitness clients.
"My internship at the magazine was integral for my Northwestern experience," Presto writes. "The summer I did my internship, I was all set to intern at the Harrisburg Patriot-News in central Pennsylvania, but funding fell through, and the Patriot canceled their internship program for the summer. I was crestfallen. I frantically applied to other openings and got a call from Stephanie Russell to intern at the alumni mag. It was actually better for me, educationally — I was a magazine student. And I'd get to write, which was great. More important, I didn't go to Harrisburg. I stayed in Evanston and had one of the three or four best summers of my life. I worked at the magazine, had a night job in alumni relations and hung out with my friends at the beach, went to Milwaukee and Detroit for music festivals and basically just had a blast. I was so fortunate to be able to have a meaningful internship while also enjoying one of those "teen movie"-level summers. Had cake, ate it too. Northwestern is my most special place on earth. I met my best friends there, met my wife [Sara Melillo (J04)] there and got engaged there. And that summer probably solidified it. If every NU student spent a summer in Evanston, they might love the school as much as I do.
"From an educational standpoint," he adds. "I think I learned some valuable lessons about organizing longer pieces while at the magazine. I hadn't really done that before. But I learned to lay out my thoughts better and move things along. That served me well when I started my magazine courses in my junior year." 
Lauren Price (J08) is a digital strategist for the public relations agency FleishmanHillard in New York. She leads online video content creation for the AT&T account and develops social media programs for various initiatives including AT&T's award-winning "It Can Wait" campaign to curb texting while driving. Previously she produced online video as an intern for Forbes.com and worked at Fox News as a web producer for the national 20th Century Fox Television show The Morning Show with Mike and Juliet.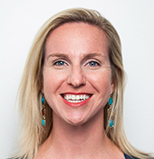 Emily Ramshaw (J03) is editor of the Texas Tribune, a 4-year-old nonprofit news organization based in Austin, Texas, that covers state politics and policy — "and that I'd like to think has become one of the national models for digital media and new revenue models," she writes.
Her Northwestern magazine internship "was my only paid gig in college — so it was wildly influential in giving me a social life of any kind. And it was one major piece of my Northwestern journalism foundation, which helped me get a reporting gig straight out of college and launched me into the spot I'm in today!"
Ramshaw is married to David Hartstein, an Emmy Award–winning producer who directs documentary and feature films. We live with our delightful pups, a pit bull and a border collie.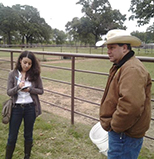 Christina Rosales (J11) was hired at The Dallas Morning News shortly after graduating from Medill in 2011. She started as a breaking news reporter, covering anything from crime and natural disasters to stray donkeys and the last Nordstrom pianist in Texas. In fall of 2012 she began covering social services, including homelessness and nonprofit issues. "There are good days and bad days, as I'm sure every newspaper reporter could tell you. But I think the best reward I get from my job is that many sources have said I've made them feel heard or given them a voice. Sometimes I wish I could help them with my own two hands by giving them shelter or helping them solve their problems, but all I can do is tell their stories as best as I can."
Rosales adopted an adorable mutt, Gracie, who goes with her on reporting trips sometimes and "keeps me sane despite her mischievous tendencies. I'm tempted to keep a blog on things she eats: hair ties, whole avocados, shoes and credit cards, among many other things."
Rosales, who lives in Dallas, teaches English as a second language at a local library and sings with her church choir on Sundays.
 "I loved going to my work-study job," Rosales says her experience at the magazine. "Most of my friends had administrative assistant jobs, and I was fortunate that I had the chance to write and edit while at the magazine. I still find meaning in having worked there because the staff was very supportive, connecting me with alumni and faculty that have helped me to this day." 
Katie Tang (J12) is now the social media coordinator with the Philadelphia Eagles. She writes, "The photo editing skills I honed at the magazine are essential to my everyday responsibilities as social media becomes a more visually driven content platform. Instagram is naturally my favorite network, and it's been fun experimenting with visual storytelling in such a microform."
Sisi Tang (J11) moved to Turkey to learn Turkish after a one-year stint with Reuters in Hong Kong. She lives in Istanbul, working for a geopolitics firm, writing and traveling on the side.
Alice Truong (J10, GJ10) is Fast Company's West Coast correspondent, covering technology from San Francisco. As a freelancer she wrote a tech column and hosted an online gadgets show for USA Today and contributed to Yahoo! News, Discovery Channel and Reuters, among others. Before moving to the Bay Area, she worked as a reporter for the Wall Street Journal in Hong Kong covering real estate. 
Jennifer Wedekind (J06), who lives in Washington, D.C., graduated cum laude from Georgetown Law in 2011, spent a year as a litigation fellow at the American Civil Liberties Union's National Prison Project and is now a staff attorney and the Tony Dunn Fellow for Civil Liberties at the ACLU of the Nation's Capital. 
Elizabeth Weingarten (J10) translates Washington, D.C., policy wonk-speak into multimedia features as an editor for the New America Foundation and its digital magazine, The Weekly Wonk. By night, she runs TRIBELLE to economically empower female Israeli artisan entrepreneurs. TRIBELLE cultivates female entrepreneurship in Israel by selling jewelry produced by low-income Israeli artisans in the States and reinvesting a portion of the proceeds back into Israeli organizations that equip fledgling entrepreneurs with critical business skills. Since graduating she's worked at the Atlantic and Slate magazines and taken countless runs along the Reflecting Pool.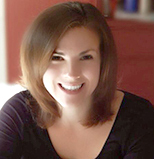 Kim Weisensee (J08, GJ09) is an associate director for strategic performance marketing at the global marketing agency Mindshare Worldwide in Chicago. Although she is looking forward to getting back into magazine publishing and brand management one day, she says, she delights in leading top-tier clients and best-in-class teams to connect quality brands to consumers on their terms with a focus on balancing the art of communications with the science of business results and data. She has worked with Fortune 500 clients across hospitality, education, foods and finance. She is currently evolving and transitioning into a more holistic communications planning role, where she will connect consumer needs and media engagement with data architecture and buying, with the goal of making the consumer brand experience better for people and brands.
Steph Yiu (J08) works for WordPress.com VIP, and a big part of her job is working with journalists at organizations like Time, CNN and the New York Times on how they can best use WordPress. This winter she'll be spending two months working from Singapore. She also worked at America's Test Kitchen as a new media strategist, launching its blog network and social media strategy, and at the Chicago Tribune's RedEye as a web editor. She also interned at the Boston Globe as a design intern.
After graduation Yiu, who is from Singapore, founded Denizen magazine, an online magazine for people who grew up in multiple countries. In 2010 Yiu also completed an interactive art installation, Take Me with You, in Chicago's Wicker Park neighborhood.
Northwestern magazine profiled Yiu in our annual senior spotlight (see "The Storyteller," summer 2008). "One of the best things I did in college was intern at Northwestern's alumni magazine," Yiu recently wrote on her blog, "HoppyCow." "They taught me about magazine production from start to finish. They let me write full-length feature stories. They sent me out to write about international students and "Third Culture Kids," which planted the seed for creating DenizenMag.com. And most important, for a kid who moved to the United States by herself, they were an incredibly kind staff who went out of their way to support me as I figured out what the heck to do with my life after college."
Yiu now lives in Cambridge, Mass., with her boyfriend, Jared. She loves spending time with their friends, cooking, traveling and going hiking or skiing.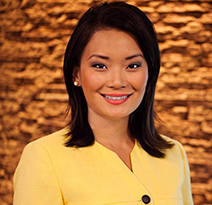 Heidi Zhou-Castro (J07) is a correspondent for Al Jazeera America covering the southwestern region of the United States. She is the winner of numerous Associated Press broadcast awards, including Best Investigative Journalism and Best General Assignment. She lives with her husband and 4-year-old daughter in Dallas.