Alumni Updates
Story Tools
Share this story
greg borzo (gj85)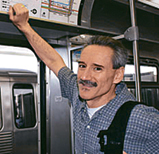 After mapping out the history of Chicago's "L," Greg Borzo moved on to a new mode of transportation — bicycles. Borzo ("Taking Chicago by Train," spring 2010) wrote Where to Bike Chicago: Best Biking in City and Suburbs, which provides in-depth analysis of 72 routes for bikers of all skill levels. Borzo summarizes each route, rating it on a five-point difficulty scale and offering insights in a ride log. He cycled nearly 2,000 miles while doing his research and mapping the routes. Borzo has now written three books, all of which detail a different aspect of Chicago. 



Lydia R. Diamond (C92)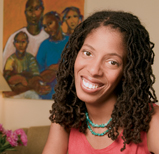 Lydia R. Gartin Diamond ("A Unique Voice Takes Center Stage," fall 2006) brought slave narratives to life in her play Harriet Jacobs. The work, published in July by Northwestern University Press, is based on Jacobs' 1861 memoir, Incidents in the Life of a Slave Girl. Born a slave, Jacobs eventually escaped to the North and became a significant voice in the abolition movement. Diamond's play was originally produced at the Steppenwolf Theatre in Chicago in 2008 and subsequently in Boston and most recently at the Kansas City Repertory Theatre with Eric Rosen (GC93, 99) as artistic director and Jessica Thebus (GC91, 97) as director. Diamond is on the faculty at Boston University. Her play Stick Fly, also published by NU Press, will premiere on Broadway this fall.
george r.r. martin (j70, gj71)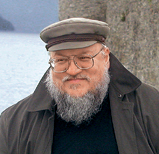 HBO renewed the fantasy series Game of Thrones, adapted from the book by George R.R. Martin, after just one episode. There are now plans to debut the show's second season in 2012. It will be based on the second book in Martin's Song of Fire and Ice series, A Clash of Kings. The fifth book in the series, A Dance with Dragons, came out in July. Time magazine recently named Martin ("In a Fantasy World of His Own," winter 2009) in its annual "Time 100," a list of the most influential people in the world.


veronica roth (wcas10)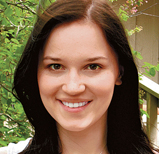 Veronica Roth ("Senior Lands Three-Book Deal," Campus Life, fall 2010) had her first novel, Divergent, published in May 2011. Divergent reached No. 6 on The New York Times best-seller list for children's chapter books. Roth, who has a three-book publishing deal with HarperCollins, sold Divergent's film rights to Summit Entertainment, an independent film studio that has released the Twilight series and the Academy Award–winning movie The Hurt Locker. Roth also appeared at Comic-Con in San Diego.


NIKHIL SETHI (McC10)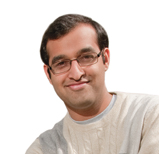 During his senior year, Nikhil Sethi ("Now We're Cooking," Senior Watch, summer 2010) started Adaptly as a class project. It allows brands to purchase advertising across social networks in a single media buy. After graduation Sethi set up shop in San Francisco but quickly found himself flying to New York as often as twice a week. After Sethi made the move to New York, Adaptly acquired a roster of ad clients and funding. In April the company received $2.7 million in funding from top-tier investors, including First Round Capital and Charles River Ventures. Adaptly is unique in that it allows brands to buy advertising not only on sites like Facebook but also on lesser-known sites like StumbleUpon. "We're trying to democratize the process, so it's easy and straightforward," Sethi said.