The Motivated Medical Researcher: Jessica Donato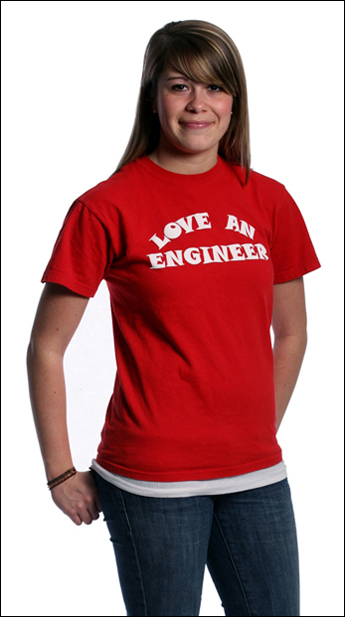 In the midst of managing medical school applications, balancing a heavy biomedical engineering course load and serving as president of Northwestern's section of the Society of Women Engineers, Jessica Donato's drive for success keeps her going.
"I'm definitely a very hard worker, so a lot of it is actually self-motivation," says Donato, of Elyria, Ohio. "I am driven to near perfection."
That drive characterizes her involvement at Northwestern. During her sophomore year, Donato took charge of raising a record $192,000 budget for the Society of Women Engineers' eight-state Midwest regional conference, hosted by Northwestern's SWE section. Over nine months Donato contacted 220 companies, soliciting sponsorships for the event aimed at women's professional development in a field largely dominated by men.
Soon after her fundraising success, group members elected Donato president of Northwestern's SWE section. She has since worked on outreach programs to encourage middle and high school girls to pursue careers in engineering. Donato also helped to further develop an industry career fair for college students.
Outside of her work with SWE, Donato has done extensive research in the medical field. During winter and spring of her junior year, Donato studied a new surgery to help correct a congenital defect that causes abnormal joint contractures called arthrogryprosis. She has also analyzed the human response to breathing hypoxic air and has collected data on the effectiveness of a technique that allows doctors to insert IVs into patients using the guidance of ultrasound technology.
After graduation Donato will attend the Case Western Reserve University School of Medicine.
—Lauren Price (J08)
Photo by Andrew Campbell