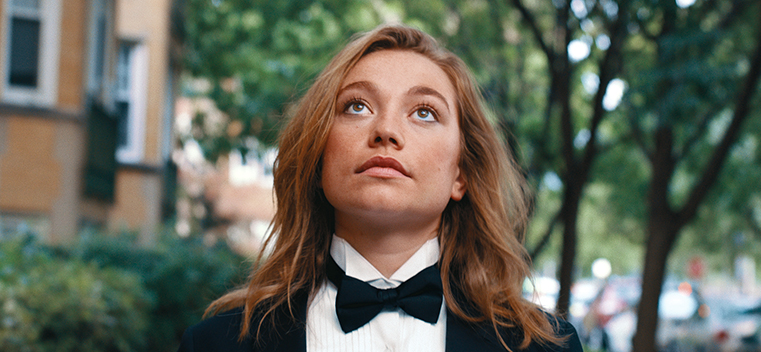 Jessie Pinnick '16 stars in Stephen Cone's film Princess Cyd.
Prof's Coming-of-Age Film Earns Applause
Story Tools
Share this story
Stephen Cone's award-winning film Princess Cyd named one of top 10 films of the year by Vanity Fair, among others.
School of Communication lecturer Stephen Cone spent less than a week writing the script for his film Princess Cyd in summer 2016 and just 18 days shooting it. Cone didn't meet his star, Jessie Pinnick '16, until hours before filming started.
Princess Cyd premiered in May 2017, and despite the breakneck pace of production, the film has earned rave reviews. It won the Chicago International Film Festival's Chicago Award, which goes to the top locally generated work, and Vulture and Vanity Fair, among others, named it one of the top 10 films of 2017.
Cone wrote and directed Princess Cyd and produced the film with Grace Hahn '16 and Madison Ginsberg '15.
"Because everything was so last minute and a lot of the people I've worked with on other films weren't available, I relied on young, competent people, many of whom were recent alums," says Cone, who teaches acting and filmmaking. "Grace and Madison had certainly never produced a feature film before, so it was like joining hands and jumping off a cliff together. But it really paid off."'