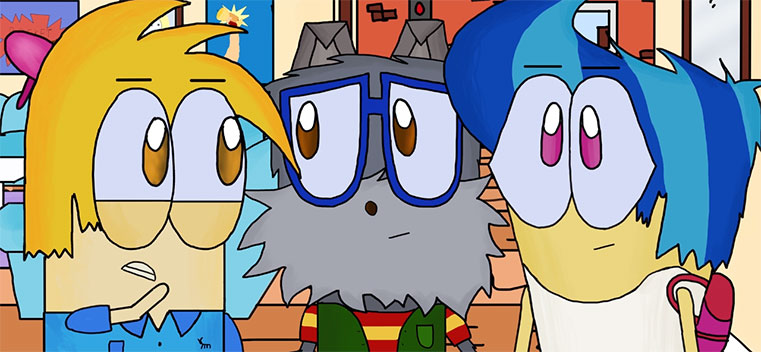 CatToonz Creates Home for Animators
Story Tools
Share this story
New student-run production company focuses on animation.
Senior Yadid Licht had always wanted to pursue a career in animation. As a sophomore, he took every animation class offered by the radio/TV/film department. As a junior, he pitched an animated web series called YUP to NU Channel 1, a student-run production company. The group took on Licht's project, a sitcom-style show about young adults in a big city.
Dasha Gorin, now a senior, joined the project as a producer and played a key role in the coordination and production of the pilot episode. Working together, Licht and Gorin discovered a mutual desire for a student-run production company devoted to animation — and decided to make it happen.
They co-founded CatToonz, which now boasts more than 25 members and one finished product: the first episode of YUP, which premiered in November. CatToonz is now producing two animated projects: episode two of YUP and the pilot of Demon House, written and created by sophomore Adam Stovsky. Co-presidents Gorin and Licht hope that the group can also offer workshops and provide grants to aspiring animators, in addition to hosting guest speakers and animated film screenings.
"CatToonz is providing a space that didn't previously exist at Northwestern for people interested in animation but who maybe didn't know where to start," says junior Kiki Meiners-Rios, the group's production co-chair. "We're filling a previously unmet need at Northwestern."