Passings
Story Tools
Share this story
PATRICIA HOLMES BUEHLER BLANKENSHIP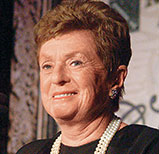 Patricia Holmes Buehler Blankenship '53, Northbrook, Ill., Dec. 7, at age 83.
A longtime Northwestern benefactor, Mrs. Buehler Blankenship and her family made generous contributions to the University's arts, athletics and medical programs and pushed Northwestern to improve the quality of life and quality of care for senior citizens.
A gift from Mrs. Buehler Blankenship and her first husband, Albert Buehler Jr., created the Buehler Center on Aging, Health and Society at the Feinberg School of Medicine. (Mr. Buehler died in 2004.) They also created the Buehler Chair in Geriatric Medicine at Feinberg and the A.C. Buehler Professorship in Hospital and Health Services Management at the Kellogg School of Management.
With help from the Patricia and Albert C. Buehler Jr. Foundation and the Buehler Family Foundation, the couple also established the Buehler Sports Medicine Center at Ryan Field in 2002 and endowed scholarships in athletics and the School of Communication.
A member of the Board of Trustees, Mrs. Buehler Blankenship served as an alumni trustee from 1981 to 1986 and was elected a life trustee in 2002. She received a Northwestern Alumni Association Service Award in 1982. Mrs. Buehler Blankenship was awarded the Alumni Medal, the NAA's highest honor, in 2006 (see "Grand Gathering," fall 2006).
She is survived by her husband, Norman; two sons, A.C. '80 MBA and John '90 MBA; a daughter-in-law, Katherine Mahalick Buehler '84, '90 MBA; and nine grandchildren.
SILAS BREWER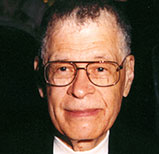 Silas H. Brewer '51, Nipomo, Calif., Aug. 21, at age 86.
An expert in optical science and sensor technology, Mr. Brewer designed and patented one of the first fisheye lenses, which the United States used during the Cold War to capture surveillance images of the Soviet Union.
His work also helped obtain images from even more distant lands: Using computer code he developed, the 1977 twin Voyager spacecraft brought back images of Jupiter, Saturn, Uranus and Neptune.
Mr. Brewer was a key member of the team that repaired the Hubble Space Telescope's defective primary mirror and designed space shuttle missions to accomplish the feat.
Mr. Brewer is survived by his wife, Jimmie; his granddaughter, Jessica; and nephews Jesse and Charles.
AMOS BROWN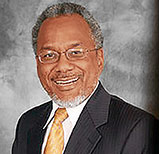 Amos Brown '72, Indianapolis, Nov. 6, at age 64.
Through his work as an on-air TV and radio host, Mr. Brown became known as an advocate for the underserved and a champion of justice and equality, particularly for the African American community in Indianapolis. He hosted the popular Afternoons with Amos on WTLC-AM for more than a decade, beginning in 2004.
Earlier in his career he created Indianapolis' first African American–focused television news program, The Noon Show.
In 2007 Mr. Brown was inducted into the Indiana Broadcasters Hall of Fame. In November he was posthumously named the 2015 recipient of the Sachem Award, Indiana's highest honor.
Mr. Brown is survived by his wife, Quinetta; a stepson, Aaron; a granddaughter, Aar-Yana; his parents, Amos and Johnye; and sisters Oveda '90 and Adrienne.
DALE BUMPERS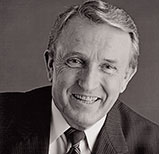 Dale Bumpers '51 JD, Little Rock, Jan. 1, at age 90. An esteemed statesman and masterful speaker, Mr. Bumpers was a four-term U.S. senator and adored governor of Arkansas.
After earning his law degree at the Northwestern Pritzker School of Law, Mr. Bumpers returned home to Charleston, Ark., to establish the town's only law practice, inspiring the title of his 2003 memoir, The Best Lawyer in a One-Lawyer Town.
In 1954 he advised the local school board to implement Brown v. Board of Education, making Charleston the first community of the former Confederacy to integrate its public schools. Three years later, when desegregation appeared to be in jeopardy, Mr. Bumpers ran a successful campaign for the school board to protect what he would later call the most important achievement of his life.
With just that school board tenure and a failed run for his father's seat in the state legislature, Mr. Bumpers had little name recognition when he ran for governor in 1970. Against all odds, he won and served two terms. Ranked the state's best governor of the 20th century in a poll of historians and political scientists, Mr. Bumpers raised state income taxes, streamlined bureaucracy and expanded the state's education system.
Mr. Bumpers, part of a wave of moderate Southern Democrats in the 1970s, won election to the U.S. Senate in 1974. He served four terms. Three weeks into retirement, he returned to the Senate floor in January 1999 to deliver the closing argument for President Bill Clinton, a fellow former Arkansas governor, in his Senate impeachment trial. 
In retirement, Mr. Bumpers joined Arent Fox, a law and lobbying firm, and led the Center for Defense Information, a military policy research institute. He is survived by his wife, Betty; three children, Brent, Brooke and Bill; and seven grandchildren.
KENNETH BZOCH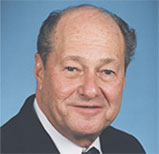 Kenneth R. Bzoch '52 MA/MS, Gainesville, Fla., Sept. 30, at age 87. 
An internationally recognized clinician and educator in the management, correction and prevention of cleft palate speech and language disorders, Mr. Bzoch taught at Northwestern directed the University's Cleft Palate Institute in the late 1950s.
He later taught at the University of Florida, where he served as chairman of the Department of Communicative Disorders for more than 35 years. He also founded UF's Craniofacial Center and developed its unique graduate program that trained speech pathologists and audiologists through work experiences in medicine, dentistry and basic sciences.
Mr. Bzoch was president of the American Cleft Palate-Craniofacial Association, the Florida Association of. Speech-Language Pathologists and Audiologists and the Florida Cleft Palate-Craniofacial Association.
He was editor and contributor to the text Communicative Disorders Related to Cleft Lip and Palate and co-creator of the REEL Scale (Receptive-Expressive Emergent Language Scale), which measures month by month the first three years of language development, and is still being used today. In 2004 he wrote a book for parents and grandparents on how babies learn to talk.
Mr. Bzoch is survived by his daughter, Kathie; his son, Kevin; and six grandchildren. 
SONIA DE LAMA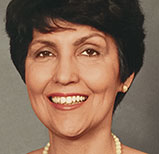 Sonia de Lama '73 PhD, Niles, Ill., Oct. 7, at age 78.
When Mrs. de Lama immigrated to Chicago from Cuba in 1955, she did not speak English. She took night classes and earned her undergraduate and graduate degrees while raising two small children.
After receiving her doctorate in romance languages from Northwestern, Mrs. de Lama began a 32-year career as a popular Spanish professor at the City Colleges of Chicago. She served as president of the Chicago chapter of the American Association of Teachers of Spanish and Portuguese and was recognized as university-level Teacher of the Year by the organization in 1990.
She also taught Spanish lessons for reporters at the Chicago Tribune, where her son, George '79, was managing editor. The reporters affectionately called her "Mama de Lama."
In addition to her son, she is survived by three daughters, Gisela '82, '83 MA, Pirada and May; two grandchildren; and one great-grandson.
VIRGINIA DETER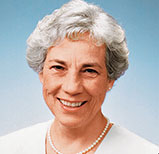 Virginia A. Deter '49 MS, Asheville, N.C., at age 90.
A Presbyterian missionary, Ms. Deter moved to Japan in 1950 and spent more than 42 years at Hokuriku Gakulin Junior College in Kanazawa, where she taught English as a second language and Christian studies. She served as professor, acting president and a board member of the college.
Ms. Deter also wrote several books in Japanese and English. Before her retirement she received from the Emperor of Japan an award normally only given to heads of states. She was honored for teaching Japanese women for more than 40 years.
Ms. Deter is survived by her sister, Dee. 
MARIA LASO ELDERS
Maria "Mari Lou" Laso Elders '84, Orange, Calif., Sept. 28, at age 53.
The daughter of Cuban refugees, Mrs. Elders worked in the newspaper industry and met her husband, Stephen, a fellow copy editor, at the Orange County Register.
After penning columns on children's literature for the Register and later the Los Angeles Times, she left journalism to become managing editor of the children's books department for the online company eToys.
When eToys foundered in the dot-com crash, she was free to follow her dream of writing young adult and children's books. In spring 2015 Scholastic Books bought her novel The Morning Come, the story of a girl coping with the death of her mother at the height of the Great Depression. It is scheduled to be published in 2017.
Mrs. Laso also taught writing classes to senior citizens and became an editor and mentor for aspiring writers.
She is survived by her husband; her mother, Maria; and her brother, Andy.
SIDMEL ESTES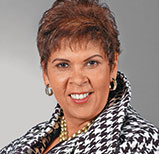 Sidmel Estes '76, '77 MS, Atlanta, Oct. 6, at age 60.
Ms. Estes landed at WAGA-TV, now Fox 5, in her hometown of Atlanta in 1979. During her 27 years at the station, she co-created and became executive producer of Good Day Atlanta, a show that won seven Emmys under her direction.
In 1991 Ms. Estes became the first female president of the National Association of Black Journalists. She co-created the first UNITY: Journalists for Diversity conference, which brought together four minority journalism associations in 1994.
Ms. Estes, who founded the media consulting and production company BreakThrough Inc. in 2006, was inducted as a charter member of the Medill Hall of Achievement in 1997. She was an active member of the Northwestern University Black Alumni Association and received a Northwestern Alumni Association Service Award in 2004 (see "Honoring Our Own," fall 2004).
She is survived by two sons, Joshua and Sidney; brothers Edward and Christopher; a sister, Cheryl; her stepmother, Barbara; and her former husband, Garnett.
RAY GANDOLF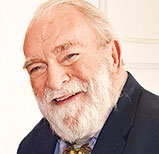 Ray Gandolf '51, Manhattan, Dec. 2, at age 85.
An aspiring actor, Mr. Gandolf moved to New York City to pursue a stage career. He started working as a newswriter for CBS in the 1960s to support his family. He began reporting on-air in 1974 and became the first sportscaster on CBS's Sunday Morning in 1979.
He went on to co-anchor ABC's Our World, which used archival footage and eyewitness interviews to recreate the feel of historical events. The popular program lasted just one season but earned an Emmy Award for writing in 1987. After ABC canceled Our World, the network received pleas from thousands of fans to bring the program back.
Mr. Gandolf, who retired in the early 1990s, is survived by his wife, Blanche; five daughters; and five grandchildren. 
SUSAN WARNER GUSTAFSON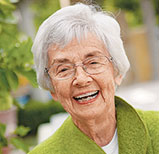 Susan Warner Gustafson '49, Oct. 28, Costa Mesa, Calif., at age 88.
When Mrs. Gustafson and her husband, Donald '49 (see "In Memoriam," winter 2009), became disappointed in the services available to their disabled teenage son, Robert, they helped launch the Evanston-based Over the Rainbow Association to help provide independent housing for the disabled. Mrs. Gustafson, a longtime Over the Rainbow board member, worked on the fine details, balancing the books and writing grant proposals.
Over the Rainbow now manages 10 buildings around northern Illinois, including the Gustafson Apartments in Waukegan.
In addition to Robert, Mrs. Gustafson is survived by two daughters, Nancy '80 MMus (see "The Soaring Soprano," fall 2002) and Mary Ann; a son, David; three grandsons; and four great-grandsons.
GEORGE HEILBORN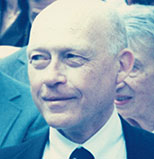 George H. Heilborn '56, Ridgewood, N.J., Oct. 17, at age 80.
A pioneer in the used-computer industry, Mr. Heilborn founded Information Processing Systems Computer Marketing Corp., a dealer and broker of used computer systems and components for commercial use. IPS led the development of the computer leasing industry, and Heilborn took the company public in 1972.
After selling the company in 1988 in a deal valued at $13 million, Mr. Heilborn went on to serve as president of the Computer Dealers and Lenders Association.
Mr. Heilborn, born in Cologne, Germany, and raised in Peoria, Ill., endowed the Heilborn Lectures in Northwestern's Department of Physics and Astronomy in honor of his parents, Walter and Christine Heilborn. The lecture series, created in 2000, brings prominent physicists to speak at the University. Heilborn lecturers have included 10 Nobel Prize winners and the former director general of the European Organization for Nuclear Research.
Mr. Heilborn also served on the Weinberg College of Arts and Sciences' Board of Visitors.
A passionate amateur pilot and Ferrari enthusiast, he is survived by his wife of 43 years, Phyllis; daughters Stephanie and Allison '99; and a grandson.
BRUCE HYDE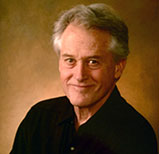 Bruce Hyde '63, Rice, Minn., Oct. 13, at age 74.
A successful actor on Broadway and television, Mr. Hyde appeared in Canterbury Tales on Broadway and played Berger in a San Francisco production of Hair. In 1966 Mr. Hyde played the role of Lt. Kevin Riley as part of the original cast of Star Trek, appearing in two episodes as a USS Enterprise crewmember. He also appeared on The Beverly Hillbillies and That Girl.
When Mr. Hyde left acting, he painted Victorian-era homes, lived out of a Volkswagen van for a year and wrote and performed music in Nashville.
In the 1980s Mr. Hyde earned his master's degree from the University of North Texas and a doctorate from the University of Southern California. As an award-winning professor at St. Cloud State University in Minnesota, Mr. Hyde chaired the department of theater, film studies and dance for more than 20 years before his retirement earlier in 2015.
He is survived by his wife, Susan Saetre; two stepchildren, Ben and Tim; a granddaughter, Joliva; and a sister, Janie.
MARGE INJASOULIAN
Marge Injasoulian '59, Phoenix, Nov. 6, at age 79.
The daughter of Armenian immigrants, Ms. Injasoulian was pioneer in the Arizona news media and a leader in the local Catholic Church.
Working her way up in the world of broadcast journalism, she was the sole female opinion journalist at CBS affiliate KOOL-Radio-TV, where she gave editorials at the end of the evening news. When she became the vice president of information services at KOOL in 1972, she was the highest-ranking woman in Arizona news media.
Ms. Injasoulian was named the state's top woman communicator in 1975 and inducted into the Arizona Broadcasters Association Hall of Fame in 2006.
She became the first woman to serve as communication director for the Roman Catholic Diocese of Phoenix in 1982. During two decades in the post she founded the Catholic Sun, a monthly newspaper, and orchestrated the Phoenix visits of Pope John Paul II and Mother Teresa. Her management of media during the Pope's visit earned her the nickname "Pitbull Injasoulian," and she said meeting Mother Teresa was a highlight of her life.
Ms. Injasoulian also led the effort to build the first Armenian Church in the Phoenix area.
She is survived by her partner, Barbara, and several nieces and nephews.
DONALD MCNEELY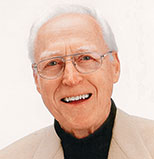 Donald McNeely '49 MA/MS, Morehead City, N.C., Nov. 8, at age 88.
When viewers tuned in to KFVS-TV for the first time in 1954, Mr. McNeely welcomed them to the television era. The CBS affiliate that reaches parts of Missouri, Illinois, Kentucky, Indiana, Tennessee and Arkansas was one of the first television stations in the Midwest to receive a license from the Federal Communications Commission.
Mr. McNeely went on to a half-century career in broadcast television at KFVS as an on-air news and weather anchor and the station's programming and promotions director. He retired in 1993.
Mr. McNeely, a corporal and interpreter in the U.S. Army during World War II, was also an award-winning amateur actor, licensed pilot and deacon and elder at his Presbyterian church.
He is survived by his wife, Suanne; daughters Donna and Laura; and grandsons Christopher and Marco.
Jackson Moody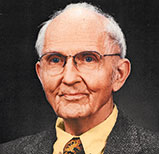 Jackson C. Moody '51 MD, Oct. 20, Silver City, N.M., at age 90.
A World War II veteran, Dr. Moody attended the Feinberg School of Medicine on the G.I. Bill. After practicing medicine in Harrisonville, Mo., for eight years, Dr. Moody joined the Methodist Board of Missions. With his wife, Lenora, and their growing family, Dr. Moody moved first to Bidar, India, to work in a small hospital where there were monkeys and cobras and an occasional smallpox outbreak.
Interested in eye diseases, he returned to the United States to study ophthalmology. Dr. Moody later worked in Kathmandu, Nepal, and Kabul, Afghanistan.
In 1975 Dr. Moody started an ophthalmology practice in Silver City, where he was active in local theater productions. In the mid-1980s Dr. Moody helped launch an eye hospital in southern Sri Lanka.
He is survived by his wife, three sons, two daughters and six grandchildren.
BRADLEY SAUL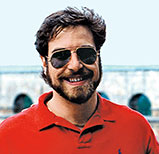 Bradley Saul '81, '82 MA, Chicago, Dec. 4, at age 55.
Combining entrepreneurial ingenuity and a passion for radio, Mr. Saul founded several media-related startups. He created public service programming for local radio stations, worked with major airlines on in-flight audio programming and in 1989 developed the first radio network for the NBA.
Diagnosed with multiple sclerosis in the early 1990s, Mr. Saul became an advocate for the disabled. He worked with the Yellow Cab Co. to create Chicago Disability Transit and launched the Radio Center for People with Disabilities to train and place people with disabilities into radio station jobs. He also served as an adviser to WNUR-FM, Northwestern's student-run radio station.
He is survived by his wife, Debbie; sons Brennan and Griffen; a daughter, Gabrielle; his father, Richard; his mother, Yolanda; and brothers Eric and Jason.
WILLIAM STEVENS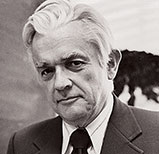 William F. Stevens '44, Dec. 5, Glenview, Ill., at age 93.
After earning a bachelor's degree in chemical engineering from Northwestern, Mr. Stevens served in the U.S. Navy and worked for B.F. Goodrich.
He returned to the University in 1951 as a professor of chemical engineering. During his 36 years on the faculty, he served as dean of the graduate school and chairman of the chemical engineering department. He used his expertise in the industry to design a new curriculum for freshman engineers.
Mr. Stevens is survived by his children, Karin, Martha, Alan and Susan; 11 grandchildren; 13 great-grandchildren; and a sister, Sally.
LOIS PORGES WEISBERG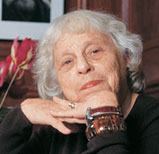 Lois Porges Weisberg '46, Jan. 13, Palmetto Bay, Fla., at age 90. Chicago's culture queen, Mrs. Weisberg dreamed up engaging public art programs during more than two decades as the city's cultural arts commissioner.
Her creations included the iconic Cows on Parade, a 1999 citywide display of colorfully decorated bovine statues that attracted a million or so visitors from around the world. She also launched SummerDance, Blues Fest and Taste of Chicago. She promoted neighborhood festivals and orchestrated bus and trolley tours of Pilsen, Chinatown, Ukrainian Village and other beyond-the-Loop destinations.
Mrs. Weisberg, a lifelong Chicagoan, oversaw the renovation of a former city library building into the Chicago Cultural Center and filled it with an array of free programming, featuring Chicago musicians, dancers, actors and artists. She helped found Friends of the Parks and worked with Chicago first lady Maggie Daley to create Gallery 37, a summer apprenticeship program for teens that became After School Matters in 2000.
A former "Cherub" who studied theater at Northwestern, Mrs. Weisberg earned a reputation as a conversationalist and connector. She headed the Office for Special Events under then-Mayor Harold Washington '52 JD before being appointed head of the Department of Cultural Affairs by Mayor Richard M. Daley '08 H in 1989. She resigned in 2011.
Mrs. Weisberg, the Chicago Tribune's Chicagoan of the Year in 1999, received the 2003 Alumnae Award from the Alumnae of Northwestern University and a 2004 Service to Society Award from the Northwestern Alumni Association. (See "Chicago's Culture Queen," spring 2004.)
She is survived by two sons, Jacob and Joseph; a daughter, Kiki; eight grandchildren; and three great-grandchildren.
DOROTHY SCHROEDER WELSH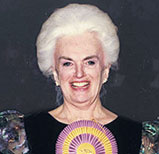 Dorothy Schroeder Welsh '45, Nov. 17, Neillsville, Wis., at age 92.
Mrs. Welsh judged dog shows on almost every continent, highlighted by her selection as best-in-show judge at the 1991 Westminster Kennel Club Dog Show. She enjoyed a 45-year career as a dog breeder, exhibitor and judge.
In the 1980s Mrs. Welsh did color commentary on broadcasts of major dog shows. She was also one of the first proponents of a formal museum to celebrate dogs. That initiative resulted in the American Kennel Club Museum of the Dog in St. Louis, which she led as a two-term president of the museum's board.
She was inducted into the Ken-L Ration Hall of Fame in 1993 and received the Fido Award for Woman of the Year in 1987.
Survivors include a stepson, Robert; and several nieces and nephews. 
DAWN THOMPSON WESTON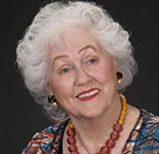 Dawn Weston '42, '70 MA/MS, Lake Forest, Ill., Oct. 27, at age 96.
An educator and activist, Mrs. Weston spent her life working for the rights of special needs students. After years of teaching in Chicago's northern suburbs, she and a colleague founded the Grove School for children with brain injuries in the 1960s. She pioneered methods to help children with special needs to express themselves through art. She became educational director for the Grove School and later won an award from the Juvenile Protection Society for her work at the school.
Her passion took her to the state government, where Mrs. Weston lobbied for state laws that required school districts to educate children with special needs.
In 1970 she returned to Northwestern for a master's degree in education.
Mrs. Weston, who met her husband, the late Arthur Weston '38, at Northwestern, is survived by three children, Roger, Randall and Cynthia; 10 grandchildren; and 10 great-grandchildren.
NIKKI MARTIN ZAREFSKY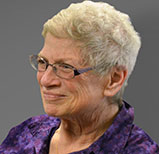 Nikki Martin Zarefsky '71, Evanston, Oct. 5, at age 65.
A California native, Mrs. Zarefsky came to Evanston to study communication at Northwestern, where she took the first course taught by David Zarefsky '68, '69 MA/MS, '74 PhD, then a new faculty member and later dean of the School of Communication. They began dating the following year and were married in late 1970.
After earning her master's degree in social work at the University of Illinois at Chicago, Mrs. Zarefsky spent 10 years as a social worker at Niles North High School in suburban Chicago. She later became a reading teacher and found her passion helping students learn English while also learning to love reading.
Halfway through her two decades of teaching at Niles North, she started the Reading Hour program, which continues to this day. One morning each week before school students can listen as teachers, staff and parents read aloud their favorite books. Mrs. Zarefsky retired in the mid-2000s.
An involved member of her local synagogue, Mrs. Zarefsky also established Soul Stitchers in the early 2000s. The group that makes prayer shawls for community members in need.
Throughout her life, Mrs. Zarefsky remained an active member of the Northwestern community. "Although she graduated 45 years ago, Nikki was never far from Northwestern," says David, now professor emeritus of communication studies. "She participated actively in the programs of the School of Communication for all the years that I was dean, and she helped international graduate students as a member of the Community Council for International Students. She was also a member of University Circle. In recent years, she was most active on the board of the Alumnae of Northwestern University and was heavily involved in organizing its continuing education program."
In addition to David, her husband of 44 years, Mrs. Zarefsky is survived by a daughter, Beth; a son, Marc '07; and four grandchildren.