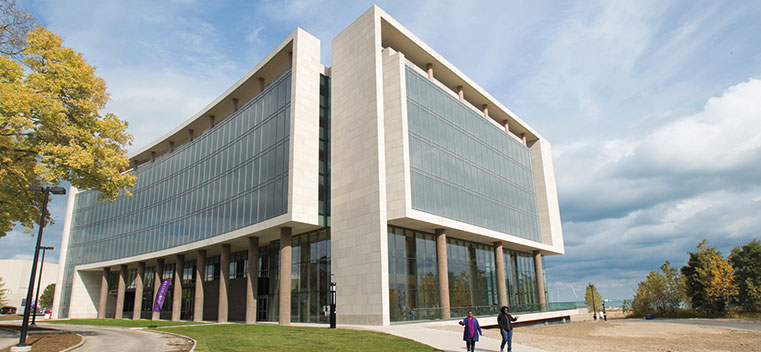 The Segal Visitors Center
Update: The Campaign for Northwestern
Story Tools
Share this story
All gifts have a tremendous collective impact on Northwestern. Please make a gift every year of the "We Will" Campaign at wewill.northwestern.edu
Tell us what you think. E-mail comments or questions to the editors at letters@northwestern.edu.
Ever wonder about those strange designations we use throughout Northwestern to identify alumni of the various schools of the University? See the complete list.
Find Us on Social Media
LEADERSHIP GIFTS PROPEL NORTHWESTERN
Two recent leadership gifts through We Will. The Campaign for Northwestern will help the University realize key goals of its strategic plan, from increasing support for scholarships to providing students and faculty with the very best facilities.
Gordon '60 and Carole Browe Segal '60, co-founders of Crate & Barrel and longtime supporters of Northwestern, have committed approximately $10 million to the University since the Campaign began. Northwestern has recognized the Segals' generosity by naming the University's new visitors center the Segal Visitors Center.
Situated on the southeast corner of the Evanston campus, the Segal Visitors Center features broad views of Lake Michigan and the University's new Sailing Center. The facility includes an auditorium with approximately 160 seats, meeting rooms, offices for admission staff, waiting areas for visitors and an indoor parking structure for more than 400 cars.
The University has also recognized a leadership gift from Patrick '59, '09 H and Shirley Welsh Ryan '61, co-chairs for major gifts for the "We Will" Campaign, by naming a rehearsal and performance space inside the new Music and Communication Building the Shirley Welsh Ryan Opera Theater.
The Music and Communication Building, expected to begin hosting Bienen School of Music classes this spring before officially opening in September, is under construction on the lakefront near the Segal Visitors Center. The Shirley Welsh Ryan Opera Theater will feature seating for 150 people, dramatic double-height ceilings and expansive windows showcasing stunning views of Lake Michigan.
ENGAGING LOCALLY AND GLOBALLY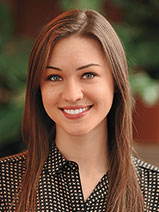 One of the "We Will" Campaign's strategic priorities is to enable students and the University as a whole to make both local and global connections. Ania Bilski '13, who graduated magna cum laude with a bachelor's degree in environmental sciences and a minor in global health studies, credits Northwestern with expanding her worldview as she pursues a career in medicine.
Bilski, now a student at the Feinberg School of Medicine, studied in Paris for a semester as an undergraduate. Last year she led seven fellow Feinberg students on a trip to India, where they completed a four-week rotation in under-resourced clinics.
Bilski, who expects to earn her medical degree in 2017, also coordinates gynecology services at a free health clinic on Chicago's West Side, where her fluency in Polish enables her to connect with the clinic's Polish patients, many of whom don't speak English.
"I'm so grateful to Northwestern for these opportunities," says Bilski, a recipient of Feinberg's Katherine Kurtz Endowed Scholarship. "The more you know about the world — the more you expose yourself to different cultures, different religions — the better prepared you are to handle any patient encounter."