Alumni Updates
Story Tools
Share this story
Tell us what you think. E-mail comments or questions to the editors at letters@northwestern.edu.
Ever wonder about those strange designations we use throughout Northwestern to identify alumni of the various schools of the University? See the complete list.
Find Us on Social Media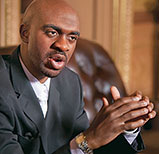 Michael Blake was elected to represent the 79th District in the New York State Assembly. Despite a challenge to his residency (Blake has lived and worked in Chicago and Washington, D.C., during the past few years), the Bronx native garnered 37 percent of the votes on a crowded ballot to win the seat, which represents parts of the borough where he was born. He started as an assemblyman in December and was inaugurated in January. The seat had been vacant for more than a year. His agenda items include promoting urban entrepreneurship and minority- and women-owned businesses and empowering young men of color. In 2013 Blake served as the campaign manager for Reshma Saujani for New York City public advocate. Blake previously held high-level positions in the Obama administration, including associate director of the White House Office of Public Engagement and deputy associate director of the Office of Intergovernmental Affairs (see "The White House Goes Purple," summer 2010).
Acclaimed Chicago poet Angela Jackson (see "Full of Grace," winter 2009) released It Seems Like a Mighty Long Time (Northwestern University Press, 2015). It is her sixth collection of poetry but her first in 16 years and follows the release of her novel Where I Must Go (TriQuarterly Books) in 2009. Jackson's latest selection of poems serves as a historical account of the African American experience in the United States, from the arrival of the first African slaves in Virginia in 1619 to the current climate following the election of Barack Obama '06 H. The collection of poems covers topics ranging from the disappearing community of Chicago's South Side to impassioned examinations of incidents like Hurricane Katrina and the death of Trayvon Martin.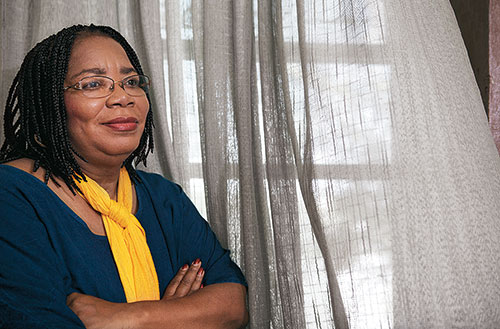 Photo by Carlos Javier Ortiz
Anoop Jain is committed to making access to toilets a right rather than a privilege. The environmental engineering graduate co-founded and is U.S. director of Humanure Power, a nonprofit that constructs community toilets in India to decrease outdoor defecation, which can lead to disease and lost wages. The organization opened its first facility last July in Bihar, a state in eastern India that is one of the poorest in the country. In the sustainable system, methane gas collected from the free-to-use toilets is used to produce electricity that powers a water filtration system. Jain, who helped Humanure Power win a Dell Social Innovation Challenge grant in 2012, recently received the $100,000 Waislitz Global Citizen Award. "I plan to spend the rest of my life doing this work," says Jain, "and we still won't entirely eliminate outdoor defecation. It's a tremendous battle." Jain got involved with the organization in Bihar after he quit his engineering job in suburban Chicago and launched a community kitchen for Tibetan refugees in McLeod Ganj, a village on the outskirts of the Indian city of Dharamsala, in 2010 (see "Food for the Hungry," fall 2011).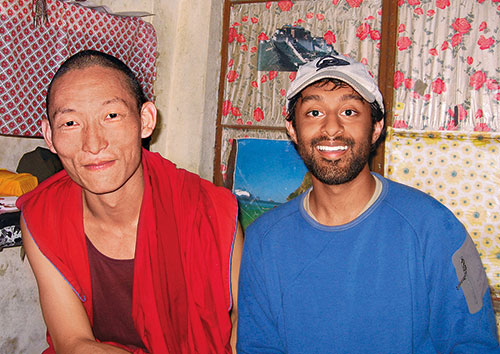 Anoop Jain, right.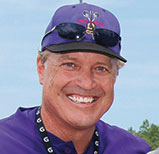 After three years of writing, John Trautwein completed My Living Will: A Father's Story of Loss & Hope (Westbow Press, 2014). He wrote the book, which includes a foreword by Trautwein's Northwestern baseball teammate and New York Yankees manager Joe Girardi '86, after the suicide of his eldest child, Will. Trautwein and his wife, Susie, started the Will to Live Foundation to spread the message of teen suicide awareness and the importance of friendships (see "A Will to Live," summer 2013). A former pitcher for the Boston Red Sox, Trautwein is president of Source Support Services, a global information technology services and support company in the Atlanta suburb of Lawrenceville.