Alumni Updates
Story Tools
Share this story
Next Big Sound is making big noise in the music industry. In May the data analytics company was acquired by Pandora Media Inc. Launched by Northwestern alumni David Hoffman '09, Samir Rayani '09 and Alex White '08 in 2009, the company collects social, streaming and sales data and uses it to gain insights on a band's popularity to help musicians make smarter marketing and sales decisions. The company grew out of a business plan assignment in a Business Institutions Program entrepreneurship class. (See "Discovering the Next Big Sound," News on Campus, fall 2009.)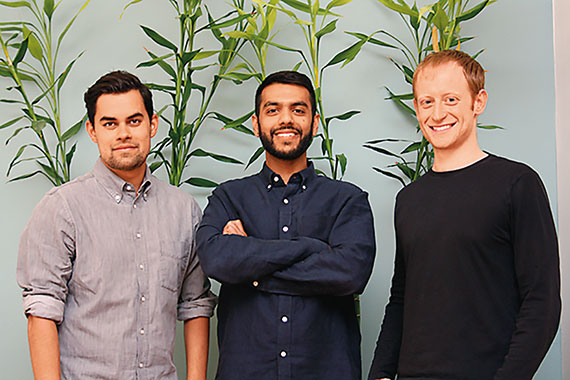 From left, David Hoffman '09, Samir Rayani '09 and Alex White '08. Photo by Liv Buli.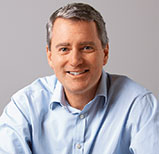 When John Wood visited a small run-down school in Nepal during a backpacking trip in 1998, he discovered a shocking scarcity of books. The Kellogg School of Management graduate quickly jumped into action, quitting his job at Microsoft to launch Room to Read, an award-winning nonprofit organization dedicated to improving literacy and gender equality in education in the developing world (see "Room to Read," spring 2007). In the last 15 years Room to Read has affected 10 million children across Asia and Africa by helping primary school children develop literacy skills and supporting girls to complete secondary school. When a pair of devastating earthquakes rocked Nepal last spring, Wood responded again. "Room to Read was born in Nepal, and to date we have benefitted more than 2 million children through thousands of schools and libraries in Nepal," says Wood. "We plan to play a big part in the process of getting children back into school and repairing the schools and libraries. We know from experience, like our work in post-tsunami Sri Lanka, that the best way to help children get back to a normal life is to get them back in the classroom."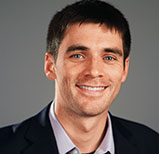 Chandler Robinson won an Entrepreneurial Award at the British Council's Education UK Alumni Awards in March. Robinson was selected due to his entrepreneurial activities, which he burnished while he was a Gates Cambridge Scholar. Robinson is cofounder and CEO of Tactic Pharmaceuticals, an Evanston-based bio-pharmaceutical startup that develops pre-clinical and clinical stage compounds for unmet medical needs (see "Good Chemistry," Alumni Life, fall 2012). Robinson helped launch Tactic just after finishing his MBA at the University of Cambridge. Tactic received FDA orphan drug status for its treatment of Wilson's disease, a life-threatening genetic condition that causes a buildup of copper in the liver, brain and other vital organs. The treatment has since been sold to Wilson Therapeutics. Robinson is also CEO of Monopar Therapeutics, a privately held company that he co-founded in 2014 to develop orphan oncology therapeutics.
In June, Ben Prawer, left, and Jesse Swedlund celebrated the premiere of their feature-length documentary, Ty's List, at the Manhattan Film Festival. The film examines the life philosophy of Tyler Lorenzi '10, who died in a boating accident in May 2011 but left behind a list of his favorite things to do in San Francisco. Ty's List follows three people who all knew Lorenzi — a childhood pen pal; his best friend from college, Doug Hosking '11; and his 50-year-old roommate — as they explore the Bay Area with Lorenzi's two-page list (see "Ty's To-Do List," Campus Life, summer 2012). "Sharing this film with a wider audience has been the goal of this entire process," says Prawer. "We feel so fortunate and excited that we are finally taking this film to the next level." Ty's List, three years in the making, was funded in part by contributions from Northwestern alumni.