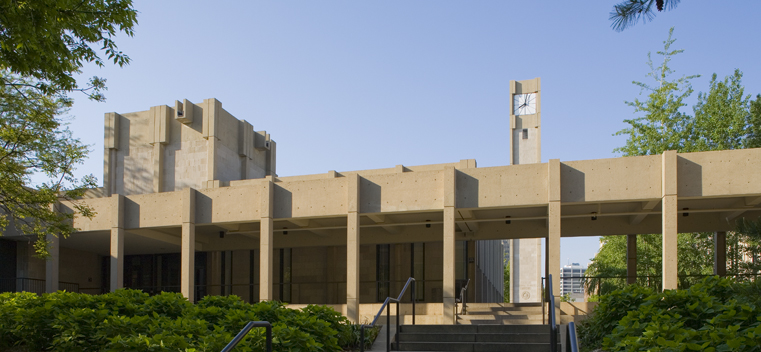 Rebecca Crown Center
Story Tools
Share this story
Stories by Stephanie Haines (WCAS15), Margaux Pepper (C14) and Danny Moran (J13).
Tell us what you think. E-mail comments or questions to the editors at letters@northwestern.edu.
Ever wonder about those strange designations we use throughout Northwestern to identify alumni of the various schools of the University? See the complete list.
Find Us on Social Media
The Crown name appears on more than one building on the Evanston campus, including the home of the University's central administration.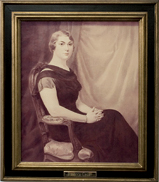 Rebecca Kranz Crown was the wife of Henry Crown, a longtime University associate and founder of Material Service Corp. (a sand and gravel business that later merged with General Dynamics Corp., the largest defense contractor in the country). He and their three sons, Robert Crown (WCAS42), Lester Crown (McC46) and John Crown (L55), donated much of the cost to construct the building in honor of their wife and mother, who died in 1943.
The Rebecca Crown Center was built during the heyday of brutalist architecture, which is formed with striking repetitive angular geometries. Walter Netsch Jr. (H80), a Skidmore, Owings and Merrill architect who is often associated with the brutalist style, worked on seven Evanston campus buildings between 1962 and 1977. He also designed the lakefill campus.
The Rebecca Crown Center was designed when the University sought to centralize its administrative offices during a time of rapid expansion in the early 1960s. It is a prime example of Netsch's style, with limestone and reinforced concrete walls accented by limestone slabs that act as sun visors for tall, narrow windows, a fortress-like look that some found fitting for the turmoil of the late 1960s and early '70s.
Netsch, the late husband of longtime Northwestern law professor Dawn Clark Netsch (WCAS48, L52), is one of the two main architects — along with James Gamble Rogers — in Northwestern history, according to University archivist Kevin Leonard (WCAS77, G82). Netsch and Rogers produced work in volume (Rogers built 13 Northwestern buildings, including the five principal buildings on the Chicago campus) and their designs affected the work of those who came after them.
The Rebecca Crown Center was Netsch's second building at Northwestern. The city of Evanston closed Orrington Avenue at Clark Street and rerouted traffic to allow sufficient space for the 2.7-acre, three-building complex and plaza.
The Rebecca Crown Center may be best known for its clock tower, a 100-foot-tall structure that lights up purple after football victories and other major athletic achievements. The tradition began during the football team's march to the Rose Bowl in 1995.