In DEI, it's Not Enough to Open the Door. The Work Continues Inside.
In DEI, it's Not Enough to Open the Door. The Work Continues Inside.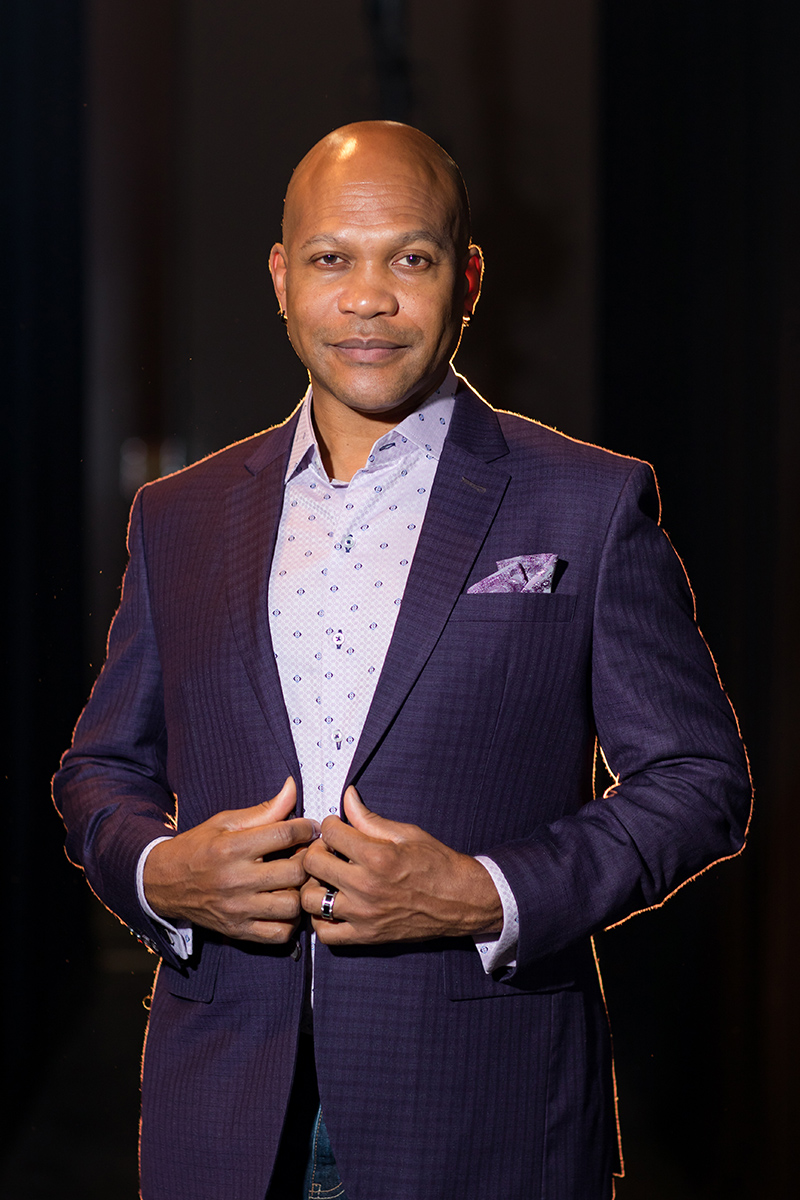 Black Americans are accustomed to navigating dualities — keeping one foot rooted in our lived experience and the other in a society dominated by histories, mores and norms molded by white voices.
This binary always exists, but some moments are marked by notable tension — moments such as the one we're in now.
The irony is not lost on me that, as we conclude this year's celebration of Black History Month, the governor of Florida, a major national player in his political party, is ramping up his assault on our history, culture and personhood.
I'm disinclined to give his position more oxygen, but I contend it's a losing strategy.  
The case for diversity, equity and inclusion initiatives has been rightly centered in academic hiring, admissions and curricular decisions; and data suggests it is measurably effective. Yet as politicians continue to cling to the culture wars and reports of "diversity fatigue" trickle out, the enthusiasm for instituting DEI in academic communities is beginning to wane. Perhaps it is distance from the events that inspired its import. Perhaps it is a sense that a few token moves and meetings have sufficed. Perhaps it is simply apathy, or worse.
While DEI is central to my work as dean of the School of Communication (SoC), I've learned that there is a weight imbalance in this framework, and this is potentially why we're witnessing a backlash in the national discourse. Prioritizing diversity and equity means breaking down the barriers that historically led to large-scale marginalization. But opening a door is not the same as inviting someone inside and holding space for them to show up as their authentic self. This is where we as educators must channel more energy into the concept of inclusion — that the people we now have at the table are both visible and empowered in the spaces they occupy.
My own scholarly and social justice work spotlights the Black queer experience and the struggle to achieve not only equity and access but visibility and belonging. I know as dean that giving underrepresented students, faculty and staff access to Northwestern University simply is not enough. The access point is where my work begins. How these populations are welcomed and equipped when they are here — the hard part — is the measure of our progress. Their space signals our success.
Beyond task forces and town halls, statements and assurances, whole communities benefit when policies and practices that spotlight inclusion are foregrounded. I've championed initiatives in SoC that put people from underrepresented communities in highly visible, highly impactful spaces. We've achieved this through:
A reimagined mission and purpose. SoC is a laboratory for artistry, expression and experimentation: Serious Play. All students can expect to learn in a collaborative, supportive and rigorous community where stumbles and setbacks are anticipated — and even embraced. The idea of "failure" in college means something very different for an under-resourced student, so allowing for creative and scholarly experimentation is a lifeline. We have redesigned our website to reflect this message so a prospective student's first encounter with our school is hopeful, inspiring and inclusive.
Tuition-free MFA programs. As of Fall Quarter 2022, all SoC MFA programs are fully funded. We seek to make advanced degrees more attainable, especially for students of color or those without generational wealth, and bolster arts institutions that rely on diverse perspectives and experiences for their relevance and economic survival.
Avenues for faculty advancement. A postdoctoral fellowship pipeline, the first of its kind at Northwestern, has allowed us to court recent Ph.D. students and prepare them for faculty positions in our school. A new faculty mentorship program has furthered their sense of belonging.
A holistic approach to undergraduate education. A first-year seminar helps students connect the dots between scientific, social and artistic communicative experiences and therefore develop more — and deeper — interdisciplinary and diverse partnerships; a comprehensive senior seminar is preparing students for the leap into their chosen professions, which is especially important for first-generation or low-income students.
Expanding the dialogue. New speaker events were designed to put diverse voices and experiences front and center. These have yielded extraordinary dividends: new faculty partnerships, employment opportunities for recent graduates, student internships and more.
Strategic hires. Across the board, the culture of the school has indelibly changed thanks to hiring, promoting and mentoring BIPOC staff and faculty. Be it the dean's office, SoC information technology or our departments, accomplished and talented new hires have infused a palpable energy into our work. You can hear it in our open, productive conversations. You can even feel it as you walk through our buildings' corridors.
Yet, with all this progress, I am aware that much work remains and that we still have, in the words of Jimmy Cliff, "many rivers to cross." However, I can attest that stressing the I in DEI has been a boon to us.
The dualities remain, of course, but we have the incentive and power to plant both feet squarely inside the room.