HPA-Northwestern Medicine Physician Shadowing Program
HPA-Northwestern Medicine Physician Shadowing Program

*As soon as it's available, updated information for the upcoming 2021-2022 academic year will be posted.
In 2018-19, Health Professions Advising (HPA) and the Northwestern Medicine Glenview Outpatient Center (NMGOC) piloted a clinical shadowing program for Northwestern University undergraduate students interested in a career in medicine. Based upon the success of the pilot, our newly expanded clinical shadowing program will continue into 2019-2020.
The HPA-Northwestern Medicine Physician Shadowing Program, will continue to develop participants' understanding and appreciation of the daily work of physicians. Selected students will be paired with practicing Northwestern MDs, based upon availability, who will provide an inside look into the profession to help students discern if a career in medicine will be a good fit.
Program participants will gain exposure to medicine through observation without direct hands-on clinical care. This opportunity should be helpful in deciding whether a career in medicine is a good choice.
Our program requirements and recruitment processes aim to be inclusive and equitable. We have taken care to design our program around national and religious holidays, while welcoming applications from students in underserved groups.
Program Overview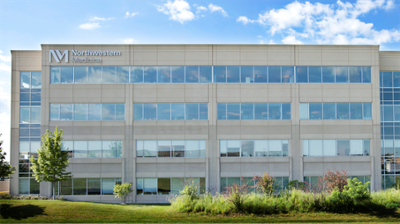 Selected applicants will be enrolled Northwestern sophomores, juniors, and seniors with a demonstrated interest in exploring medicine as a career. Program participants will observe the practice of primary care at either Northwestern Medicine Evanston (ambulatory clinic), the Glenview Outpatient Center, or Lake Forest Hospital.
Students will be introduced to their preceptor (physician-mentor) after the on-site orientation. Where possible, these preceptor-student matches will continue over the duration of the program.
Last year, the program recruited 14 participants per quarter, split into two groups. That number is expected to grow this year, as the program expands to new locations. Applicants not initially selected, or wait-listed, are welcome to apply again. As there are many other paths towards building clinical experiences, please meet with your assigned advisor to explore additional opportunities to gain clinical experiences.
Eligibility
Current Northwestern sophomores, juniors, and seniors should meet the following requirements to be considered for participation in the program:
Be currently enrolled in an undergraduate degree-seeking program at Northwestern.
Not have already applied to medical school.
Have a completed schedule of classes that does do not conflict with the desired shadowing session (if your schedule is not set, we recommend waiting to submit your application until you have registered for that quarter's classes).
Review the Non-Employee Health Review Form (NOTE: Students do not need to meet the immunization requirements for the program at the time of application. Selected applicants must meet these requirements by the start of their shadowing experience).
Review the Privacy and Confidentiality Policy
There will be few, if any, direct costs for successful applicants participating in the program thanks to the generosity of the Northwestern Medical Group and Northwestern University. White coats and transportation costs are covered and most of the immunization costs should be covered through the participant's health insurance. Health Professions Advising will also work with Health Information Management Systems and Financial Aid to support students with limited financial resources who incur additional immunization costs to meet the program's requirements.
Expectations
Confidentiality
Participants are being granted access into some of the most intimate and vulnerable moments in patients' lives. It will be the participants' responsibility to understand and abide by the institutions Privacy & Confidentiality Policy, which you will be required to sign, as Northwestern is fully compliant with patient confidentiality (governed by Federal HIPAA requirements). 
Participants will not discuss any specific patients with anyone outside of the medical center or on social media, etc. A participant's inability to maintain privacy and confidentiality of all protected health information will lead to their dismissal from the clinical shadowing program.
Conduct
Participants should be prepared to meet high expectations from patients, physicians and other staff who will look to you to be professional and respectful at all times. In fact, many patients will consider you part of the healthcare team. Students' appearance and interactions with patients will reflect directly upon patients and colleagues' impression of them, Northwestern Medical Group, and Northwestern University. Students should refrain from checking their phone or making personal calls while onsite. Program participants are expected to be friendly and respectful with all stakeholders.
Dress and Appearance
Business casual attire and a clean, well-groomed appearance will serve participants well in their shadowing role. While there is no need to wear formal clothes, such as a suit, Northwestern Career Advancement offers some guidelines on dressing and appearance for interviews, which may also be useful.
In general, denim and athletic wear are not appropriate for this experience. As participants will observe patients from many different backgrounds and cultures, dressing to show less exposed skin will serve all constituents well. In addition, students should avoid wearing heavy colognes or perfumes, open-toed shoes, and ripped, unclean, or distressed clothing and shoes.  Head scarves, if worn, should be a plain color. Short white coats will be provided to participants.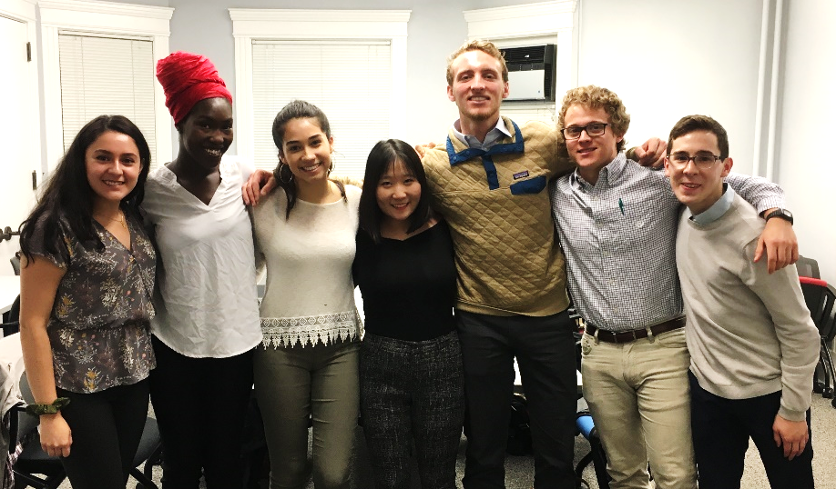 Program Dates
Each quarter will consist of two groups, each taking part in five, three-hour shadowing sessions. The first group (Group 1) will meet over the first half of the quarter and the second group (Group 2) will meet over the second half of the quarter. Selected students will commit to attending all scheduled shadowing sessions for their assigned Group.
Fall Quarter 2019:
Group 1: meets every Friday afternoon (12-5 p.m.) for five weeks (Sep 27, Oct 4, 11, 18, 25).
Group 2: meets every Thursday afternoon (12-5 p.m.) for five weeks (Oct 31, Nov 7, 14, 21, [No session Thanksgiving], Dec 5).
Winter Quarter 2020:
Group 1: meets every Tuesday afternoon (12-5:15 p.m.) for five weeks (Jan 7,14,21,28, Feb 4).
Group 2: meets every Monday afternoon (12-5:15 p.m.) for five weeks (Feb 10, 17, 24, March 2, 9).
Spring Quarter 2020:
Group 1:    Program suspended until further notice.
Group 2:    Program suspended until further notice.
Location and Transportation
Round-trip transportation will be provided from Evanston to the Northwestern Medicine Glenview Outpatient Center. The journey will take around 30 minutes each way, depending on traffic. Participants will meet in the Health Professions Advising office at 1940 Sheridan Road at 12:00 p.m. The Northwestern sponsored charter bus will leave, shortly afterwards, and drop off students at the Glenview Outpatient Center. The return journey to the Evanston starts around 5:15-5:30 p.m. Students shadowing at the NMG Evanston (ambulatory clinic, 2nd floor) are expected to make their own way there.
Application Process and Materials
Having met the program application requirements, all students should complete the following application process for spring quarter by Wednesday, February 26th at 5 p.m.
Complete the online application.
Review the Non-Employee Health Review Form
Review the POI Confidentiality Agreement
All applications will be reviewed after the application deadline has passed. Every application will be reviewed by at least two HPA staff members and evaluated based upon the thoughtfulness of your responses. Successful and wait-listed applicants will be notified by the end of the day on Thursday, February 27th via Northwestern email. Selected applicants must accept their offer and complete Part 1 of their Non-Employee Health Review Form. At that time, we will also request that admitted participants share other details to complete their application (e.g., coat size, date of birth, and transportation waiver). Additional information will be provided to selected applicants upon admission.
IMPORTANT NOTICE: Because there is a short window of time between each application cycle, it is imperative that selected applicants complete the required paperwork promptly. The published deadlines are firm deadlines and failure to meet them will result in forfeiture of your place in the program.
Due to the high volume of applications, Health Professions Advising is unable to provide individual feedback to applicants not selected for participation in the program. We would encourage you to reapply, or meet with your assigned advisor to explore other opportunities.
Selection
The HPA-Northwestern Medicine Physician Shadowing Program aims to provide shadowing opportunities for students exploring whether a career in medicine is a good fit for them and for students who have never had the opportunity to shadow physicians. Previous shadowing experience does not preclude an applicant from being selected, but preference will be given to students with limited or no prior shadowing experience.
HPA employs a holistic review process to select program participants. Significant emphasis will be placed on the thoughtfulness and substance of applicants' essay question responses. As we work to foster diversity and inclusion within the program, relevant factors will be considered including race and ethnicity, sexual orientation and gender identity, disability, first generation status, and additional identities and experiences. We will also consider applicants' access to shadowing opportunities.
Each application will be reviewed by at least two HPA staff members, and advisors typically will not review applications from students they advise. Selections will be made collectively by HPA.
Waitlisted Applicants
Should any selected student withdraw from the program or fail to meet the administrative deadlines, 2-3 students may be waitlisted each quarter of the program. Wait-listed students will be expected to complete the same requirements as admitted students (e.g., completing the Non-Employee Review Form and processes) to be considered for a vacancy and be ready to participate in the shadowing program on short notice.
Wait-listed students remaining on the waitlist at the time of their application will be given greater consideration for selection into the shadowing program over the following two quarters. Thereafter, they will have to reapply.
We strongly encourage all students whose application were unsuccessful to continue to reapply.