Spinal Cord Breakthrough
Repairing spinal cord injuries
Led by regenerative engineering pioneer Samuel I. Stupp, Northwestern University researchers developed a new injectable therapy that reverses paralysis and repairs tissue after severe spinal cord injuries.
News story
Our team crafted an in-depth article and press release about the fundamental research that led to the new therapeutic breakthrough and dissected results from the animal study. It featured interviews with the lead researcher and members of his lab and was featured prominently on the Northwestern homepage and in the Northwestern Now bi-weekly newsletter.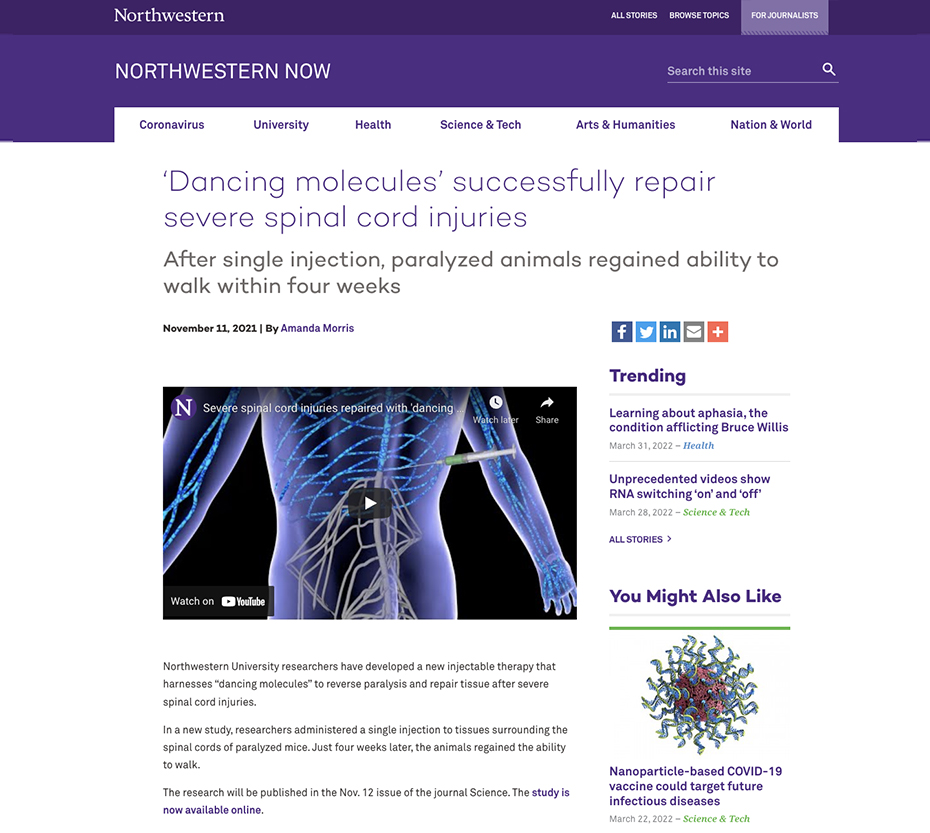 Graphics
We worked with Prof. Stupp's in-house designer to develop relevant graphics and animations to demonstrate how the therapy works in the human body. We also developed our own custom gifs to show mice from the study side-by-side, so viewers can see a mouse that received the treatment (walking) next to a control mouse (dragging its legs).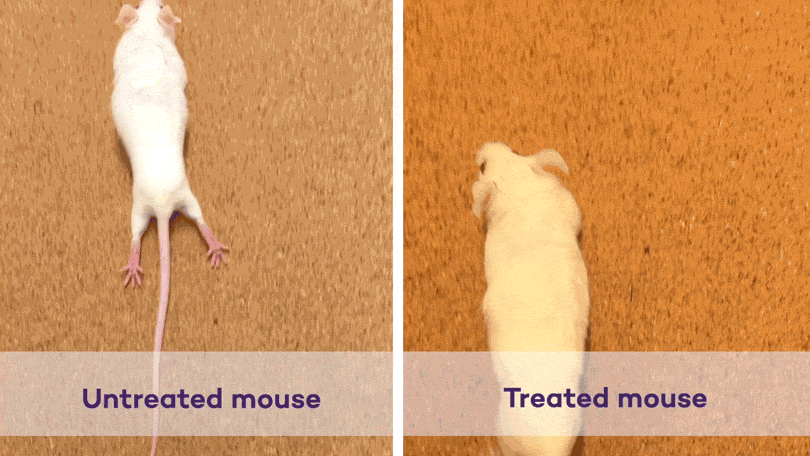 Video
News release and multimedia press kit
We produced a full news release and interactive press kit, including b-roll, photos, animations, gifs, graphics and fully produced video. These assets were used by many media outlets all around the world – from the BBC and The Guardian in the UK to France24 and Agence France Presse in Paris as well as regional TV outlets in Japan, Sweden and South Africa.
News Coverage
We pitched the story to high-profile national and international reporters, including wire services, all of which resulted in 358 media mentions. The most prominent outlets to cover the story were: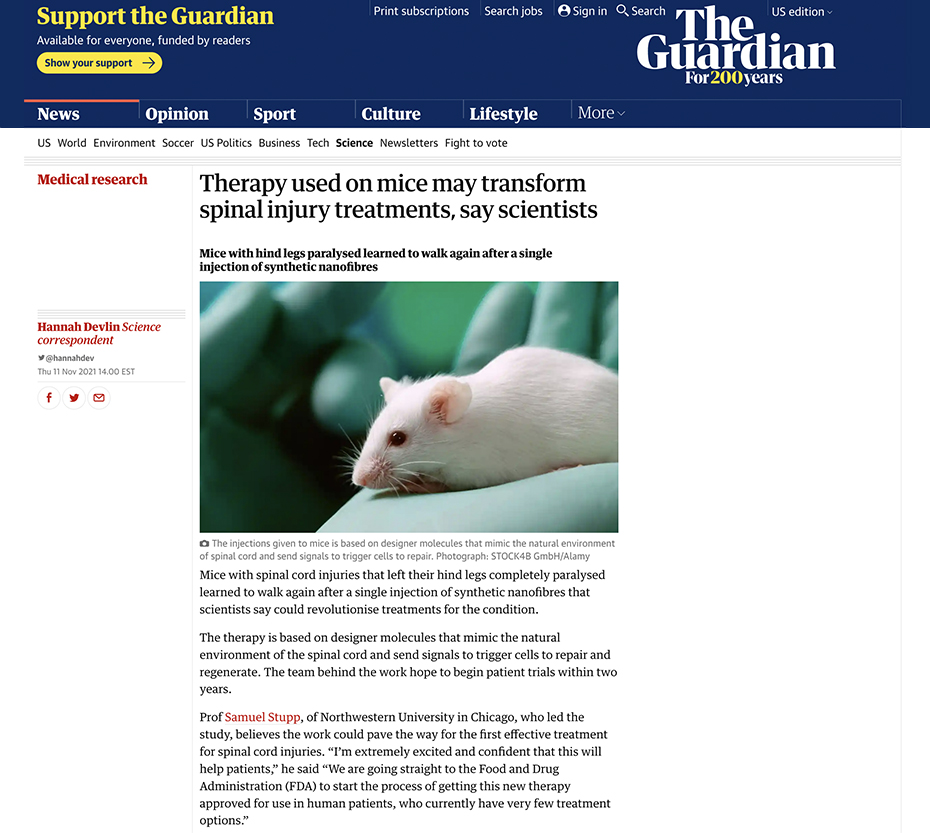 Further coverage was featured in:
BBC
NPR Science Friday
Agence France Presse
Scripps
CBC News
HealthDay
Daily Beast
Social Media
Our team shared the story on Facebook, LinkedIn, Twitter and Instagram Stories. Our posts were accompanied with a social cut of the video that featured Prof. Stupp and a breakdown of the important discovery.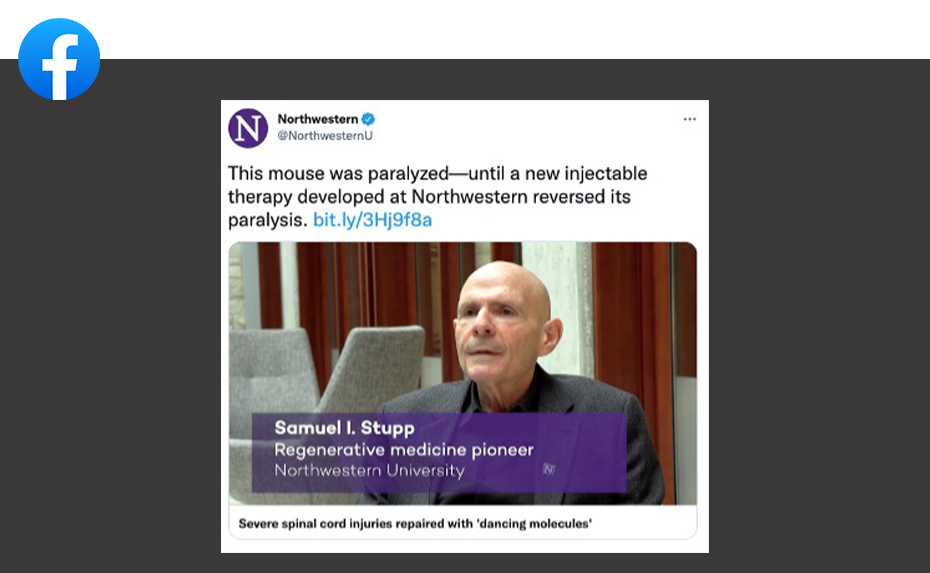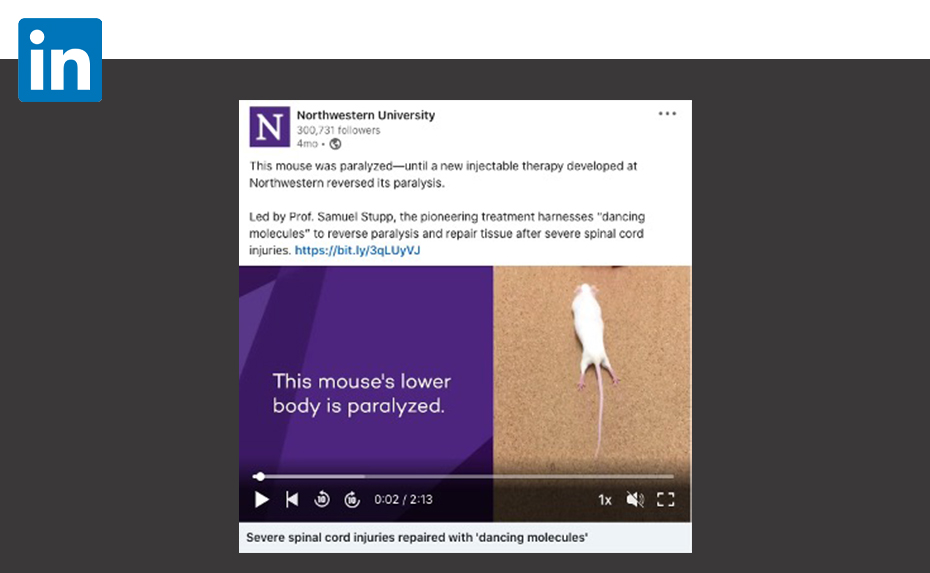 Northwestern Magazine
Our team further built on this success by featuring the story as the anchor of the Discovery section in the Spring '22 issue of Northwestern Magazine.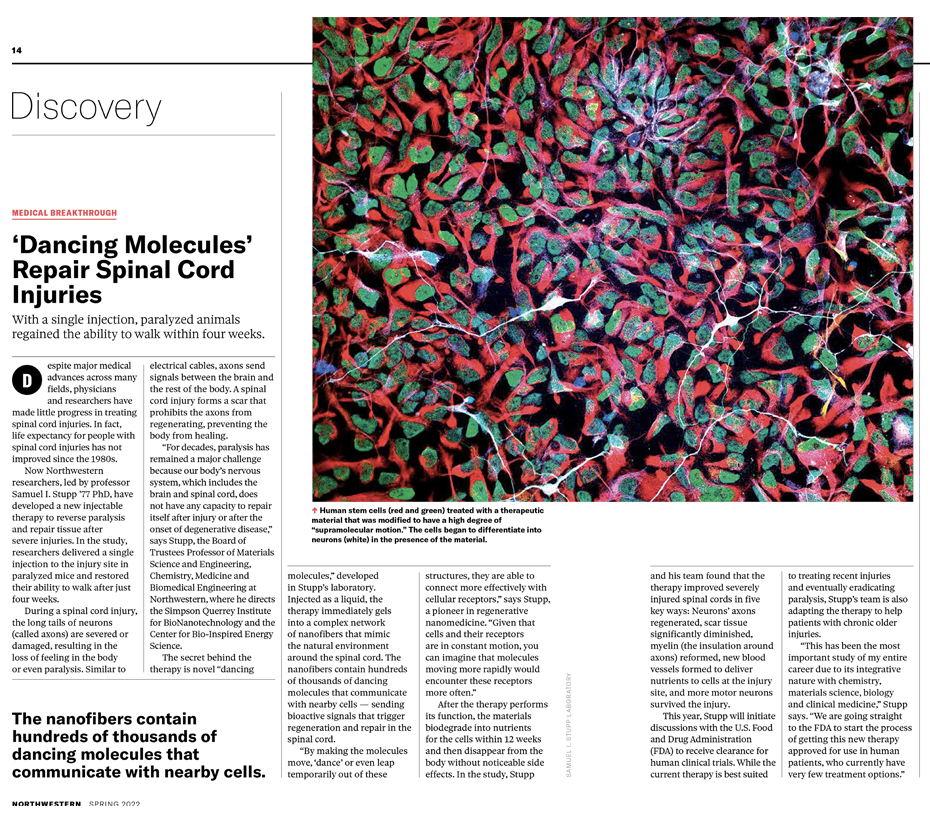 Results
358 media mentions
18.3M estimated reach
Appeared on nearly 50 broadcast TV outlets in the U.S.
71.6K video views
214K story page views
259.7K reached, 1.5K engagements, 34.8K video views across social media platforms