Segal Visitors Center
More than 62,000 visitors come to Northwestern University's campus each year to tour the campus and learn more about the institution. Our team transformed the visitors experience through state-of-the-art installations in the Segal Visitors Center that involved hundreds of pieces of content and custom-designed interactive technology.
During the development of the project, Global Marketing collaborated with a variety of external partners and stakeholders across campus, including Facilities Management, NUIT, and the Office of Undergraduate Admission to create an inspiring and engaging visitor experience.
Welcome Video
The welcome video brings the university's culture and accomplishments to life.  A unique configuration of monitors features a video that introduces visitors to Northwestern's groundbreaking discoveries and campus traditions.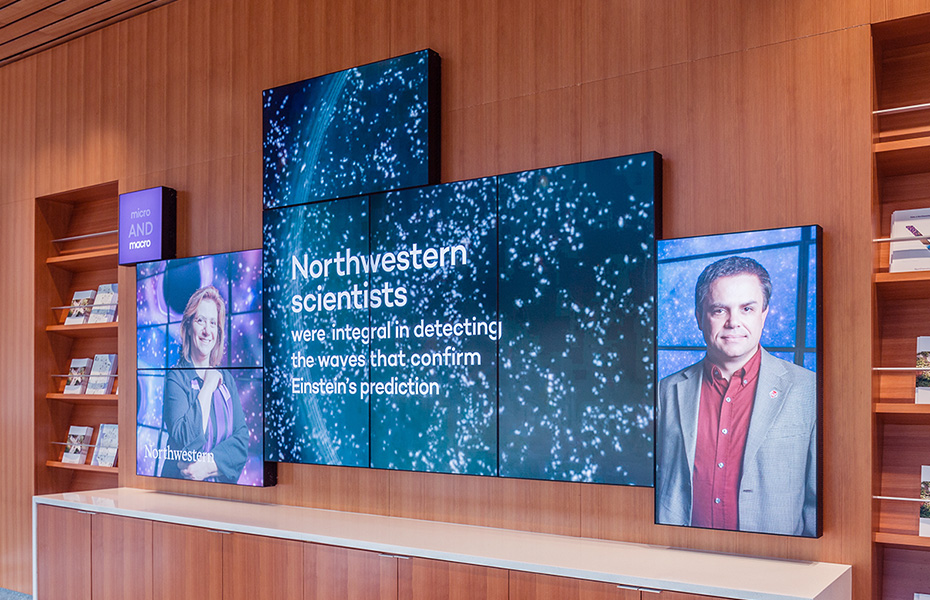 Interactive Wall
Visitors can use our touch-screen wall to select, move and view more than 150 interconnected stories about Northwestern's student opportunities, alumni, faculty and research. The stories feature a variety of content types, including photography, infographics, video, and questions to prompt and engage users.
The wall is supported by simulated fluid physics programming, which allows users to follow a variety of paths of interdisciplinary stories around in three dimensions on the wall.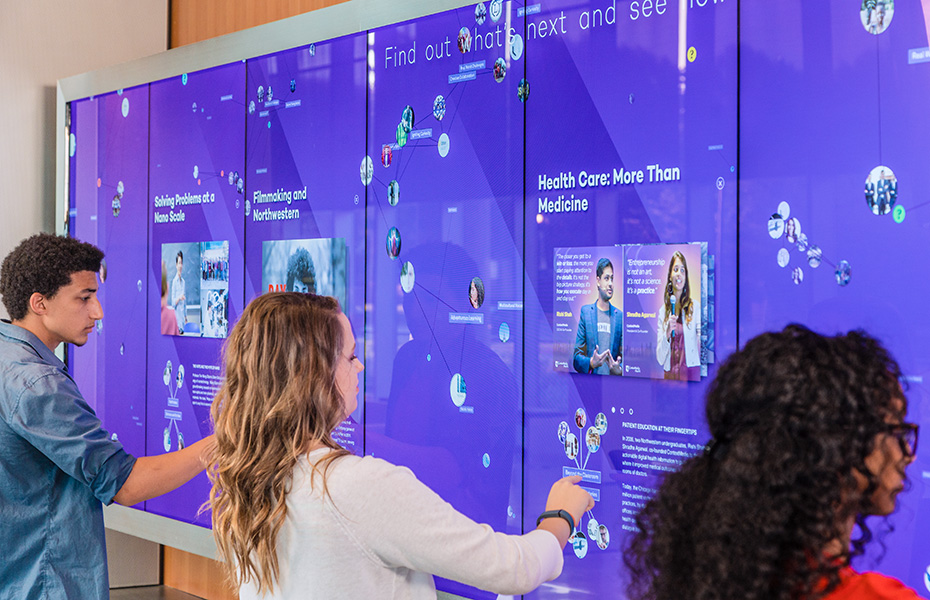 Alumni Hall
Northwestern alumni are leaders and innovators in just about every field imaginable. The hall of alumni portraits features some notable alumni who got their start at Northwestern.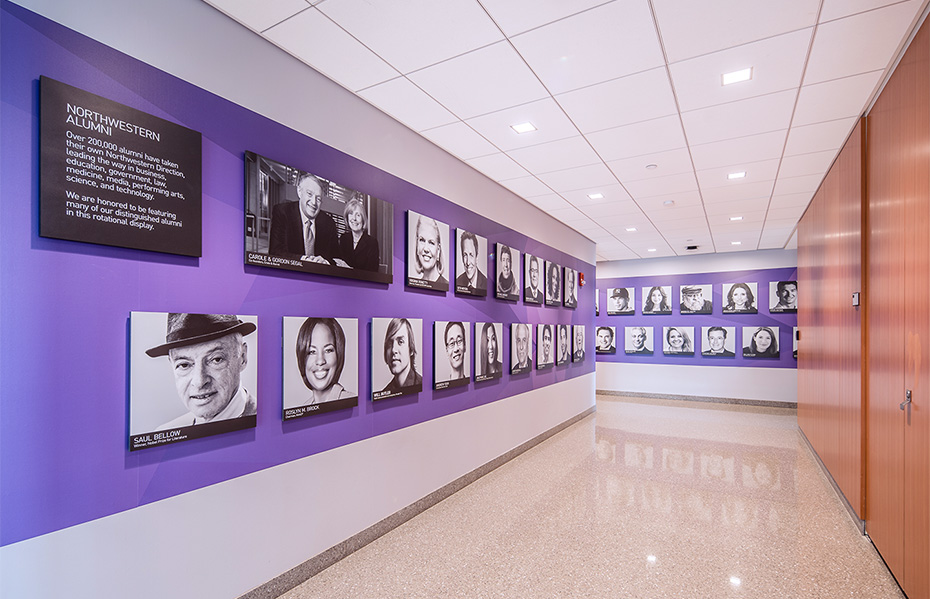 Auditorium Presentation
The redesigned auditorium presentation features dynamic visuals and emotionally compelling narratives, including videos that showcase campus life and young alumni.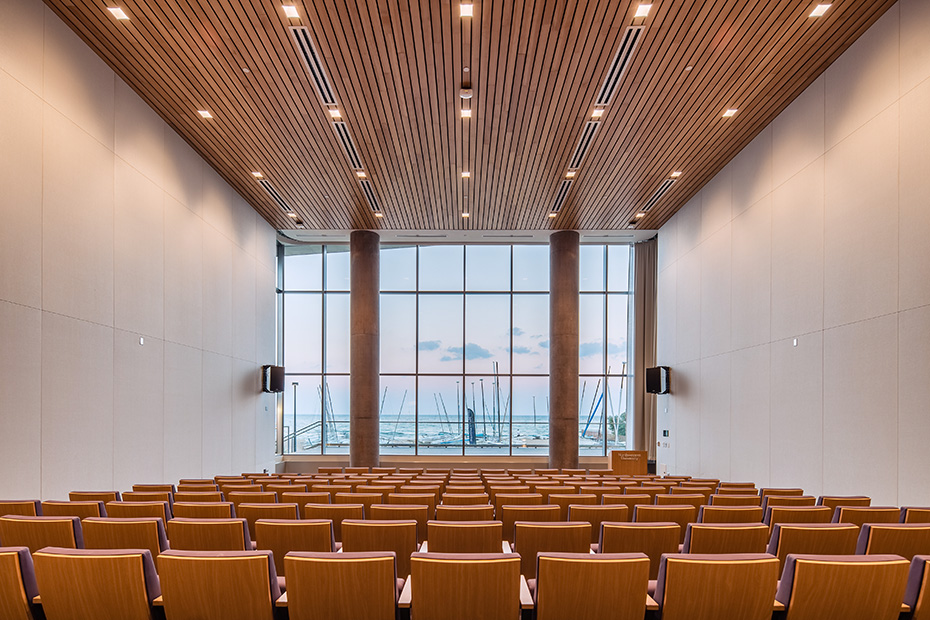 Campus Partner Feedback
"Working with Global Marketing, Northwestern University Academic Research Technologies, the Office of Undergraduate Admissions and all of our consultants, vendors and contractors was the first time our different offices collaborated on a joint project and an example of how a multi-talented team can successfully collaborate to support Northwestern's Mission.
Our goal was to enhance prospective students and their family's experience while visiting Northwestern. We were all committed to achieving this goal and did so by sharing our time and talent. It was a rewarding and learning experience."
– Sue Budinsky, Facilities