School of Education and Social Policy
Our team executed an integrated marketing and communications strategy across digital, environmental, print, and in the news media to raise SESP's profile as a cutting-edge force for good in the world -- creating connections and making people's lives better.
Communications Platform
We created a comprehensive communications platform and positioning statement to bring consistency, clarity and specificity to all SESP messages.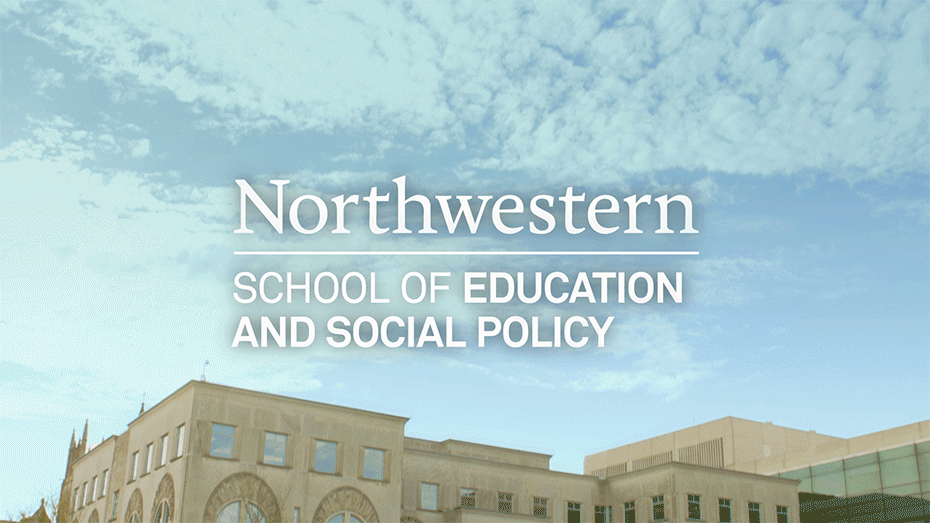 Video
Multi-Channel Rollout
A steady stream of content across web, social and email drove engagement over time. The SESP homepage housed the video, with messaging that encouraged further engagement in key areas: exploring programs, discovering research, and making a gift.
SESP Landing Page
Social Media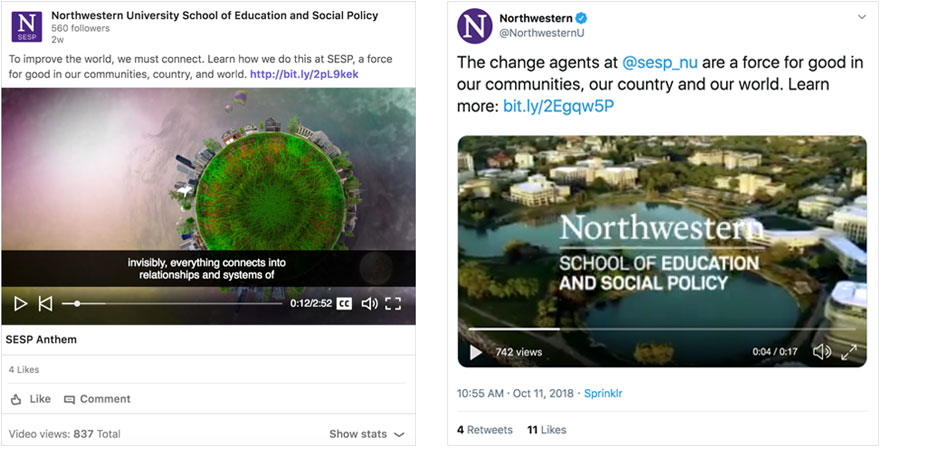 Northwestern Now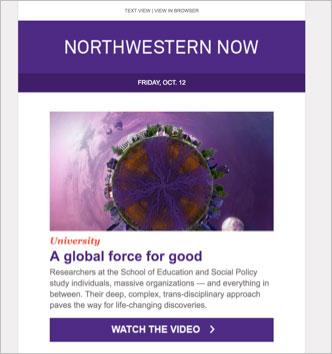 Brochure
We designed and produced a donor-centric brochure, distributed to Board of Trustees and to high-level donors as a conversation piece.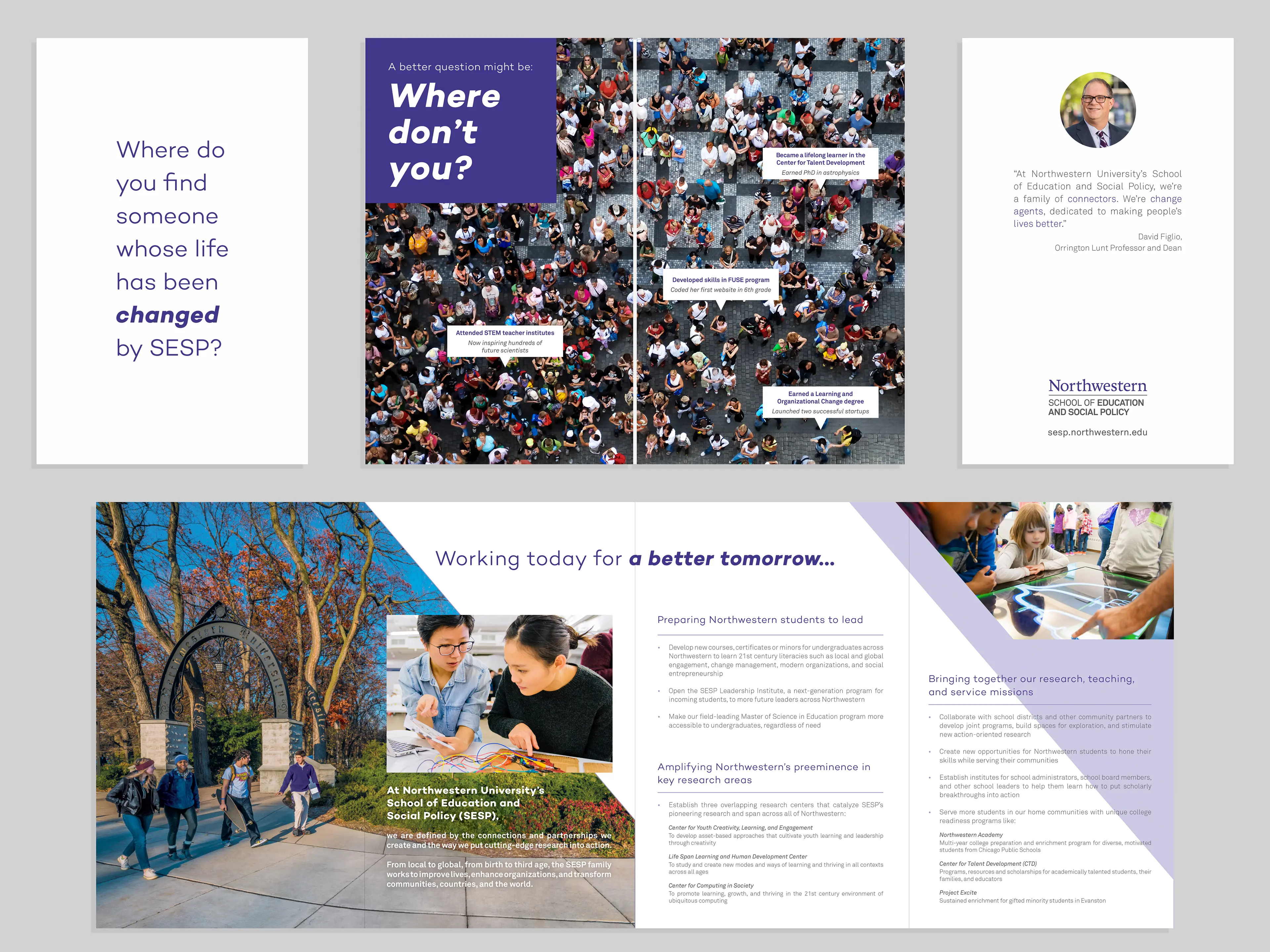 Magazine Redesign
We created a new name and positioning line for SESP's magazine, consulted on the redesign, and helped ensure greater emphasis on the human story and social good, all while developing a more contemporary feel overall.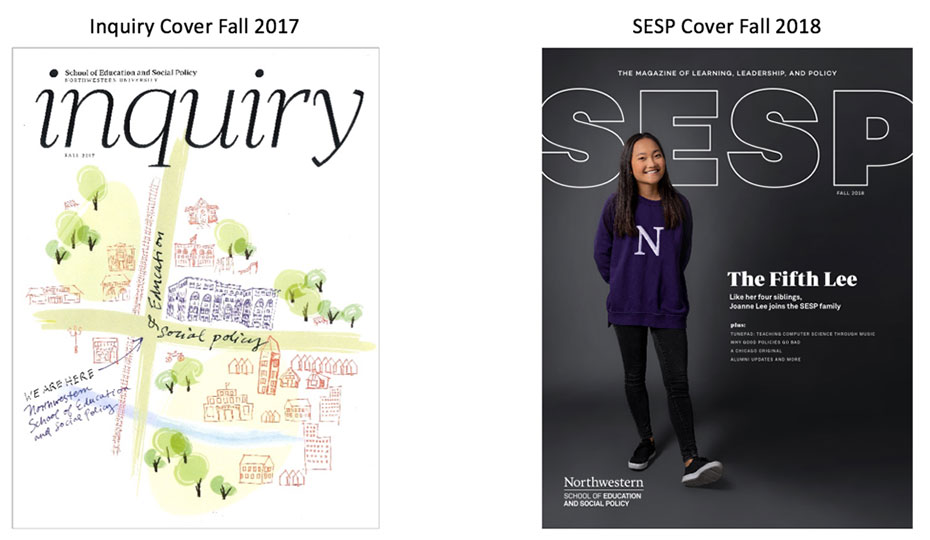 Integrated Media Relations
The second issue of the redesigned SESP magazine was produced and designed by our team in partnership with SESP, and featured Northwestern head football coach Pat Fitzgerald on the cover.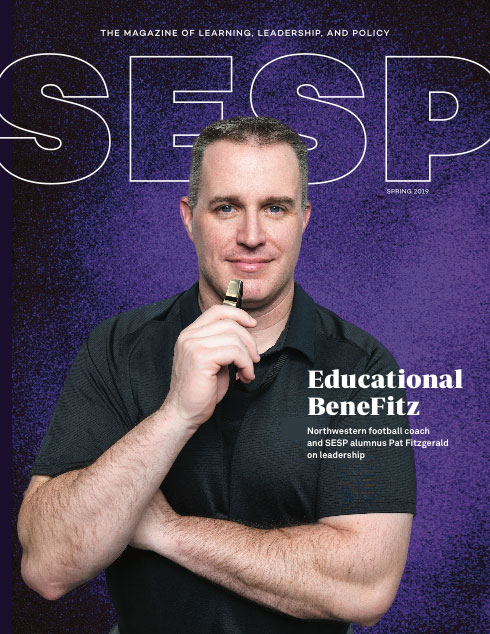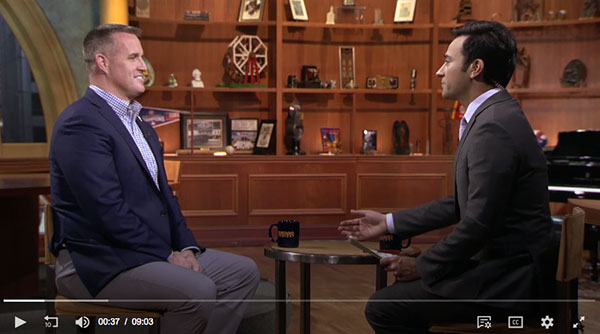 With integrated media relations support, our team secured a featured interview with Coach Fitzgerald on WTTW talking about the leadership skills he developed while a student at SESP.
Environmental Design
To make SESP's space in Annenberg a physical manifestation of this new work, OGMC partnered with SESP's architects to extend our narratives with environmental design.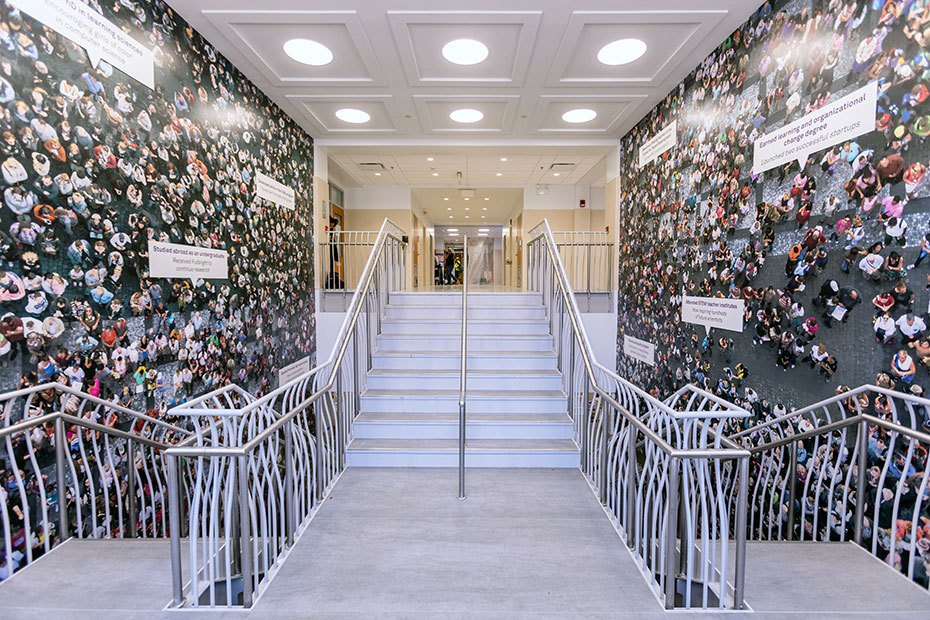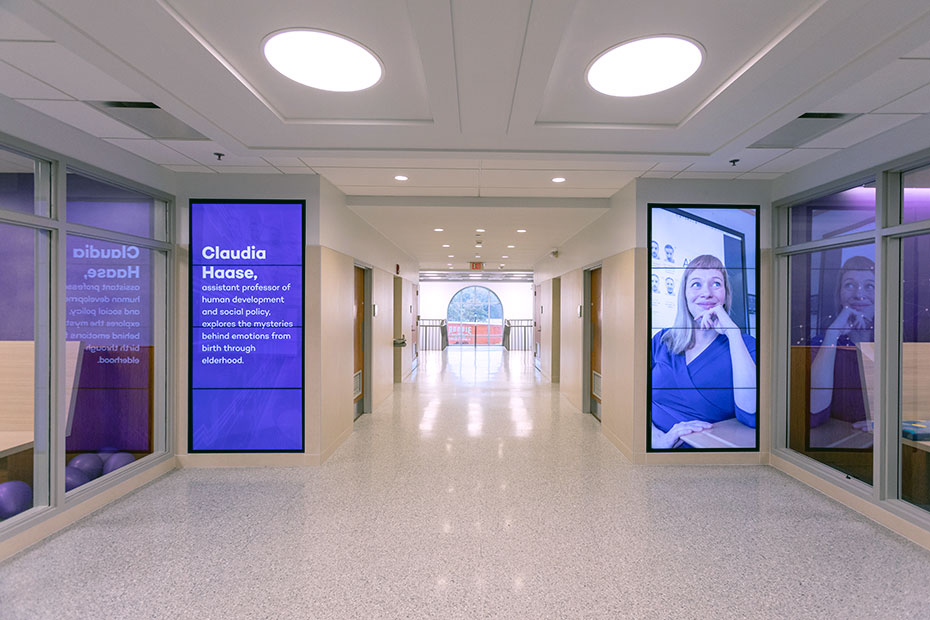 Results
SESP Dean David Figlio has reported great success employing the video with the Board of Trustees, prospective students, potential partners, and more, helping him with the clarity of his message. He and his team have also reported using the new communications platform and all the related materials to:
Draw more faculty talent to the University
Attract top prospective undergraduates and graduates
Build awareness within community
Increase partner engagement, including Trustees and donors
SESP Facebook
19,437 people reached
8,891 video views
463 engagements
Northwestern Facebook
17,612 people reached
7,274 video views
74 engagements
Northwestern LinkedIn
9.3K viewers
136 engagements