Office for Research
Our team engaged with Vice President for Research (VPR) Milan Mrksich and his team, including Alumni Relations and Development, to help develop a new, focused marketing and communication strategy.
We created a comprehensive communications platform and positioning statement to bring consistency, clarity and specificity to all Office for Research marketing and communications efforts anchored by the concept of continuing to transform research to keep transforming the world.
Video
Our team scripted and produced a high-level inspirational video to express the VPR's vision, accompanied by six shorter, more specific videos highlighting six priority areas. In addition to extensive research and creative development, our team refreshed the OR digital experience, and executed a multi-channel rollout (see below).
Website
We refreshed the OR homepage to support the platform concepts and language, while also driving to a new multimedia landing page to offer both the higher-level overview and the more specific content that encourages further engagement.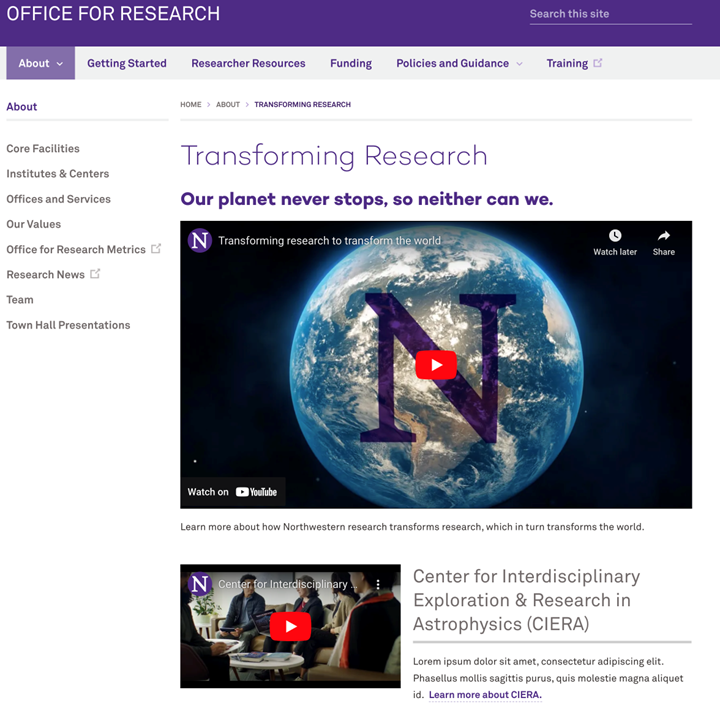 Multi-channel rollout
Northwestern.edu Homepage
Social Media
Video Cutdown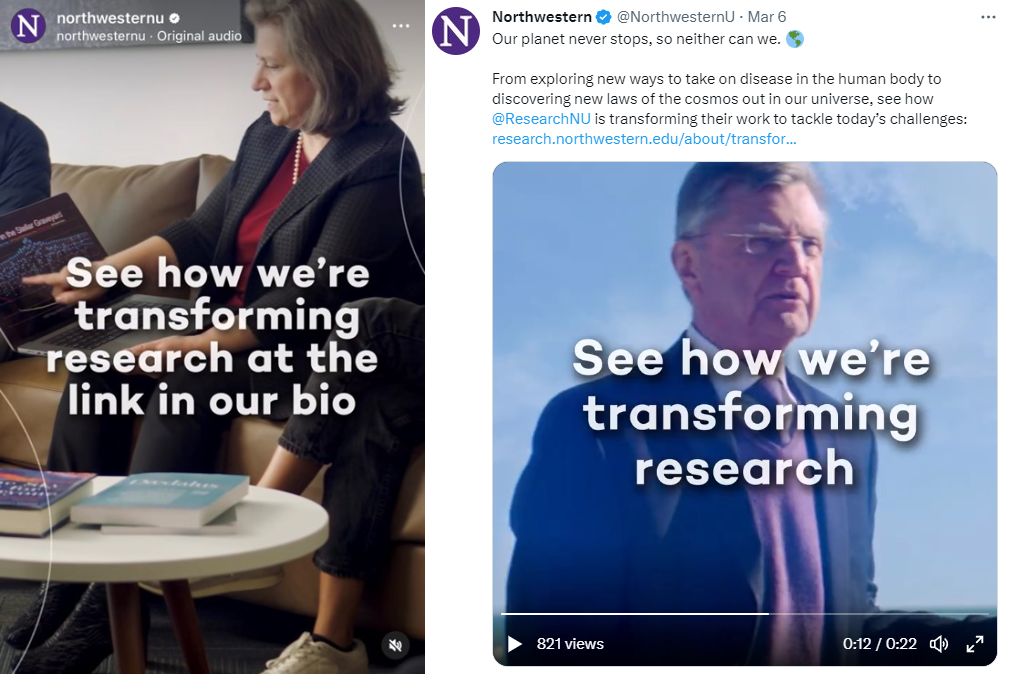 LinkedIn
Instagram
Facebook
Twitter
Leadership Note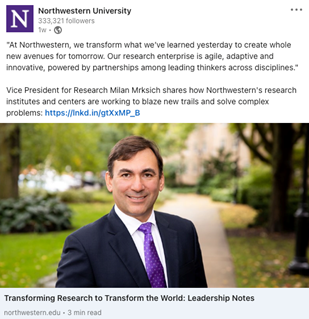 Northwestern Now Newsletter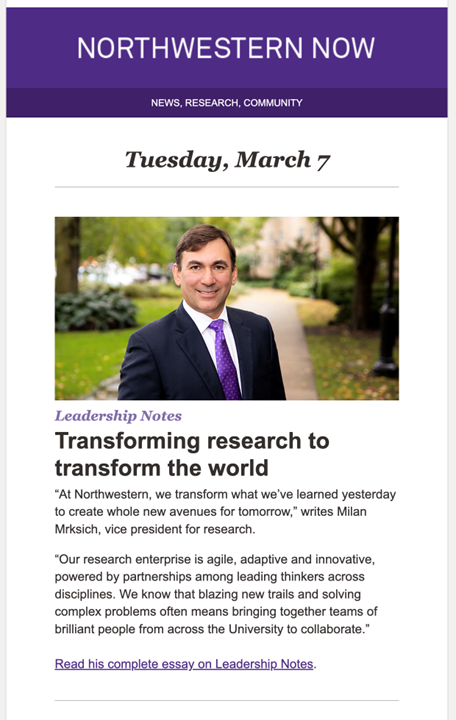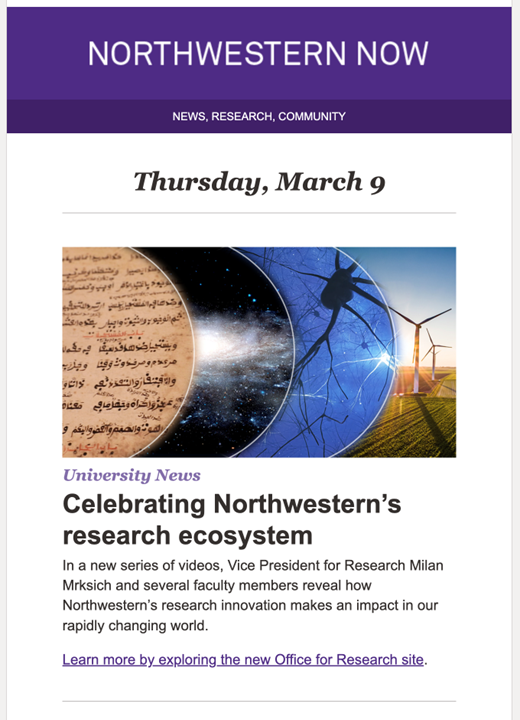 Leadership Notes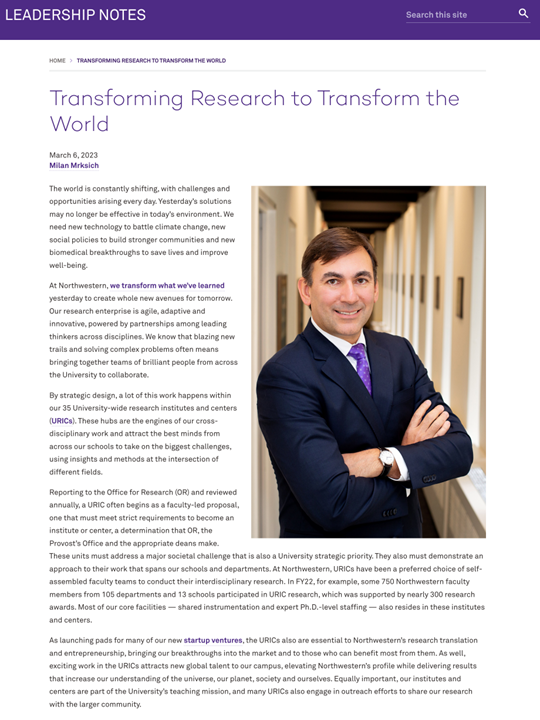 Leadership Notes promotion on Social Media
Twitter
Office for Research Email Newsletter
We guided the visual and verbal rebranding of the Office for Research email newsletter to align with and support the platform.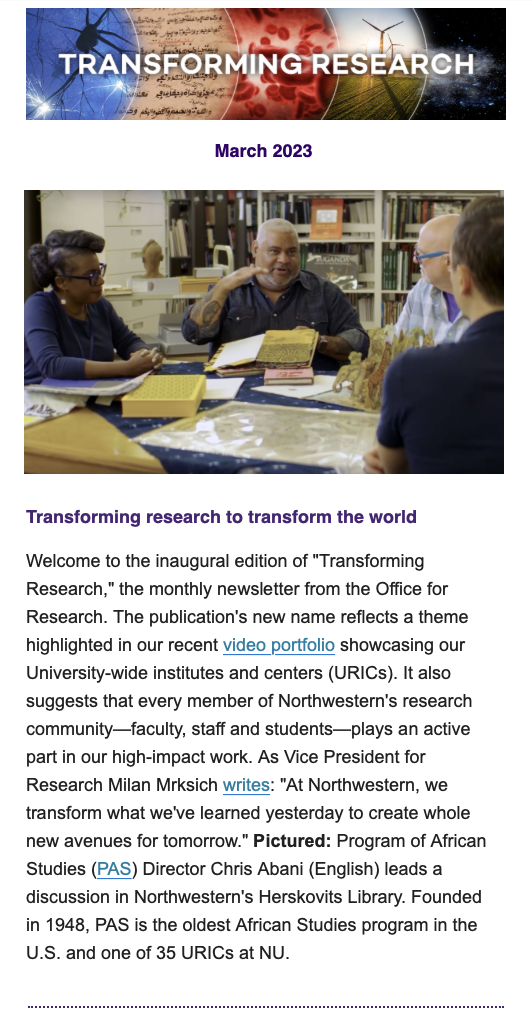 Partnership
Working together with OR and the individual URICs offered additional opportunities to amplify and specify the overarching message.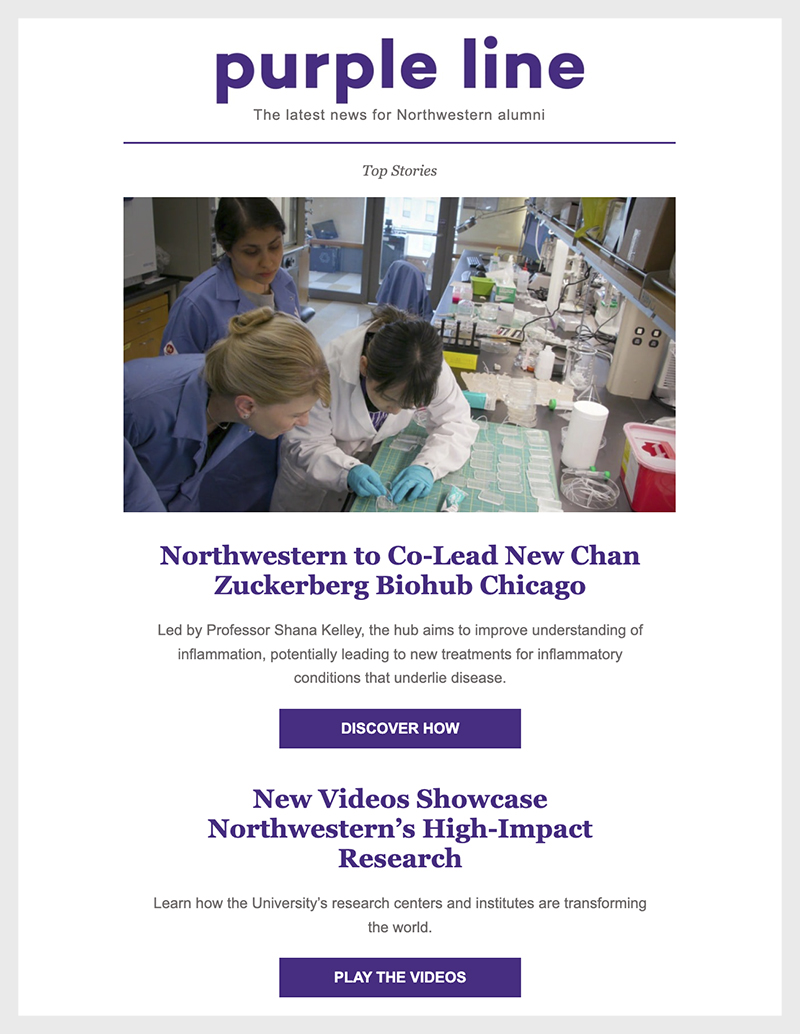 CIERA Newsletter

ISEN Newsletter

Results
To support the rollout of this new platform, @NorthwesternU shared cutdowns of the introductory video—as well as a leadership note from Mrksich—across all channels. Altogether, Office for Research posts reached 274.4K, had 1.3K engagements and had 30.7K video views. Posts on Twitter were amplified by several campus partners, including ARD, Engineering, Weinberg, CIERA and IPR.
Many URICs also shared links to the site and/or videos in their own newsletters and on their own social channels (see above).