News and Media
Northwestern Now
Northwestern Now is the official news and information source for faculty, students and staff, as well as anyone looking to stay plugged in to the University. From research breakthroughs and campus news to profiles and arts coverage, Northwestern Now provides timely, curated storytelling for those who teach, study and work here.
Website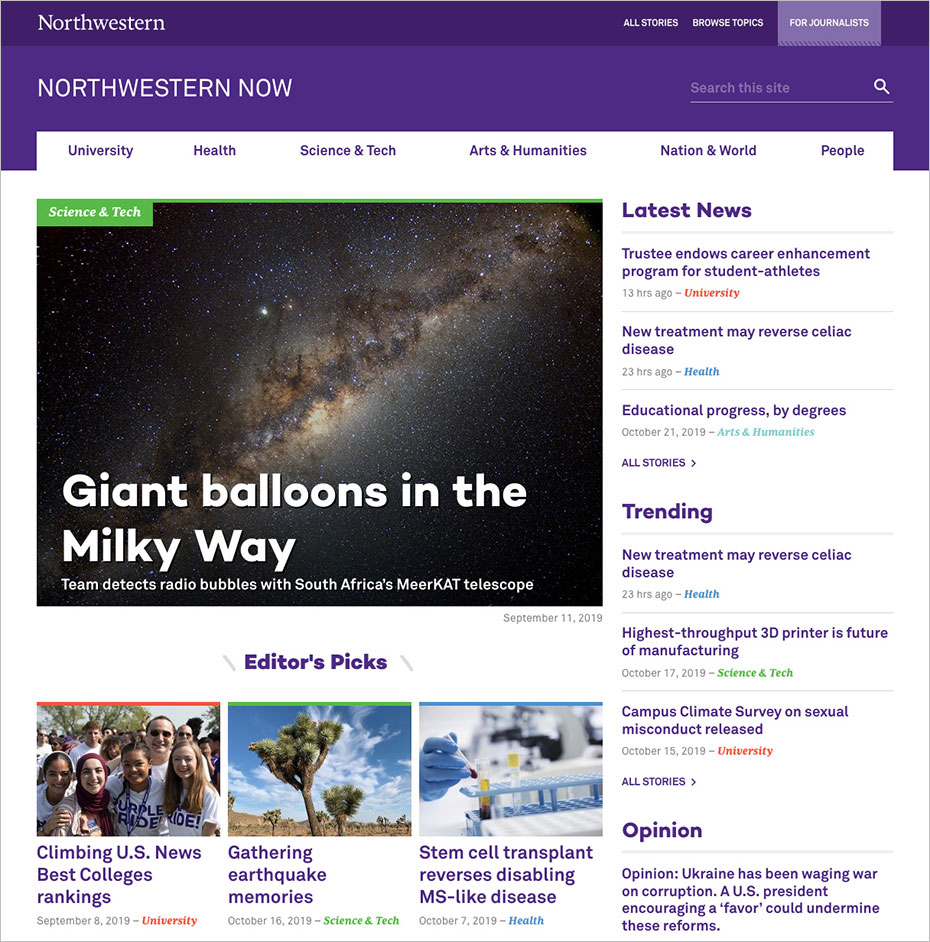 Email Newsletter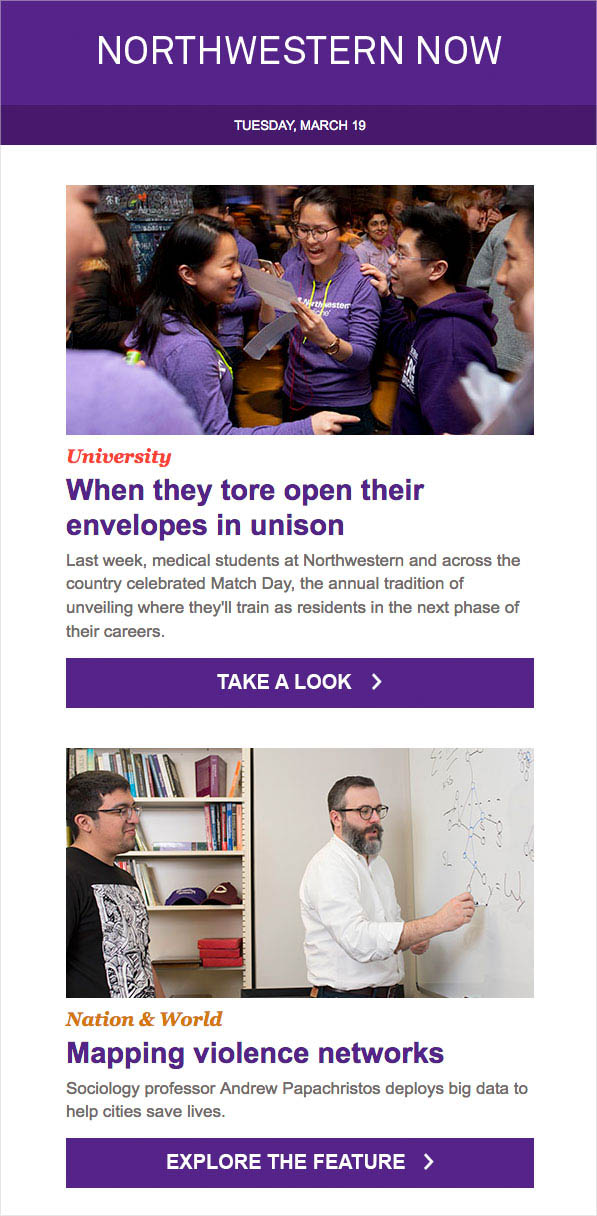 Social Media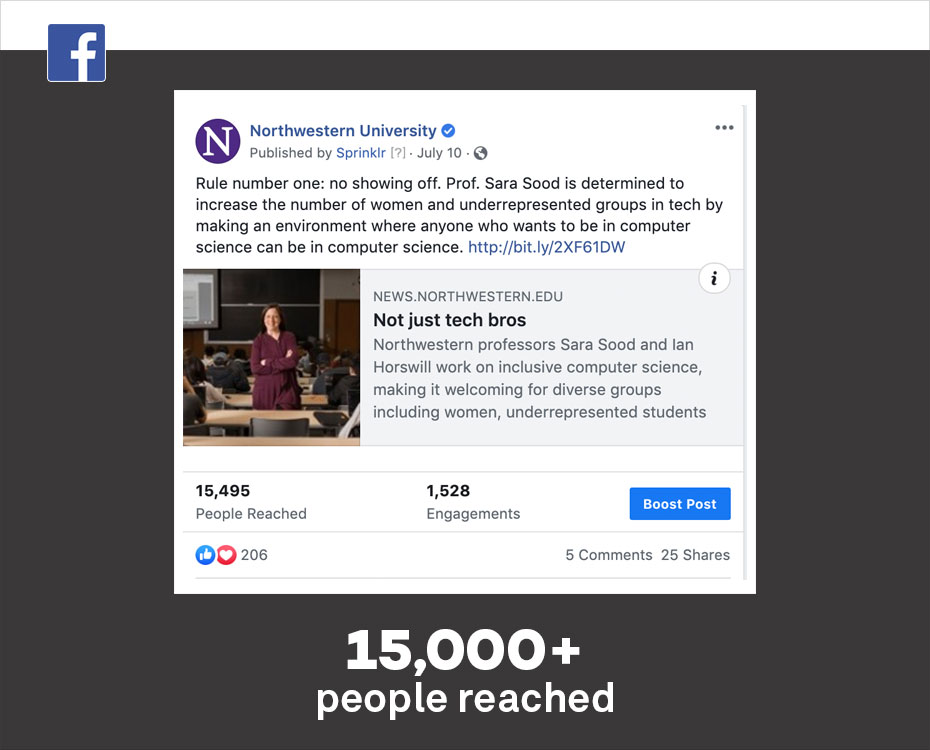 Leadership Notes
Visit Leadership Notes for official statements, messages and announcements to the Northwestern community from President Morton Schapiro, Provost Jonathan Holloway and other University leaders.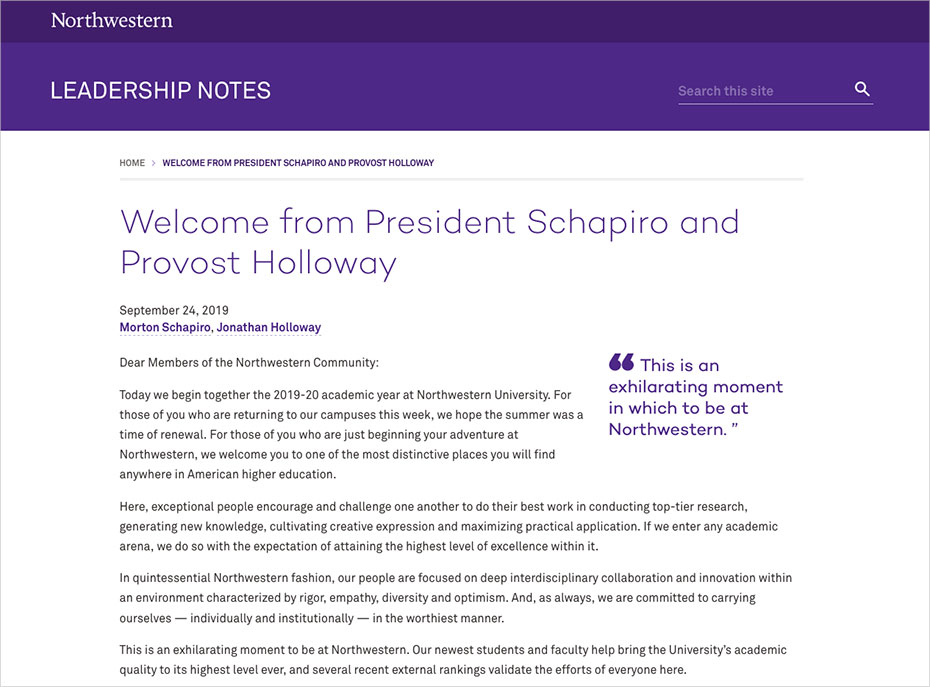 For Journalists
In an era of tight budgets and short news cycles, journalists are forced to do more with less. The For Journalists website aims to make their lives easier by providing, in one easy-to-use platform, all of the tools they need to tell a story. From the Faculty Experts database to a news release archive complete with the visuals that bring research to life, For Journalists provides the basic building blocks that encourage top-tier journalists to share the story of Northwestern's faculty work and research.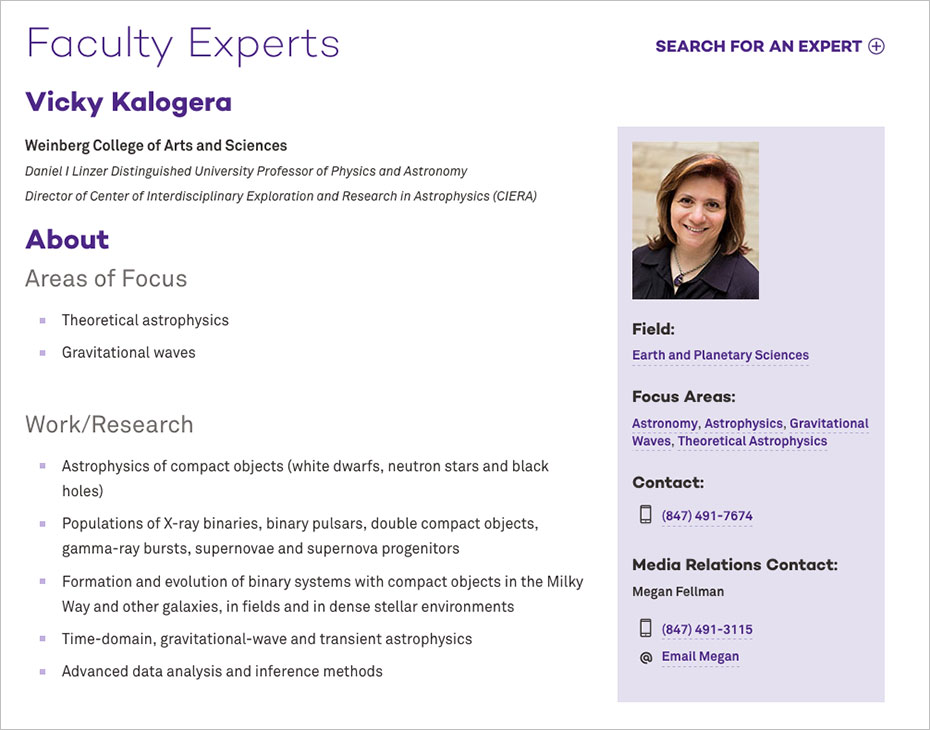 Broadcast Studio
We collaborated with Medill to launch a live TV studio in Medill's Evanston broadcast studio so we can promote and showcase our best, TV-adept faculty experts and University leaders on live TV shows around the world and across the country.