Caravans of Gold Exhibit
Our team generated wide media coverage for The Block Museum's "Caravans of Gold" exhibition to demonstrate Northwestern's strengths in the arts, research and African studies and enhance the global reputation of The Block and Northwestern.
Video
News Story

Social Media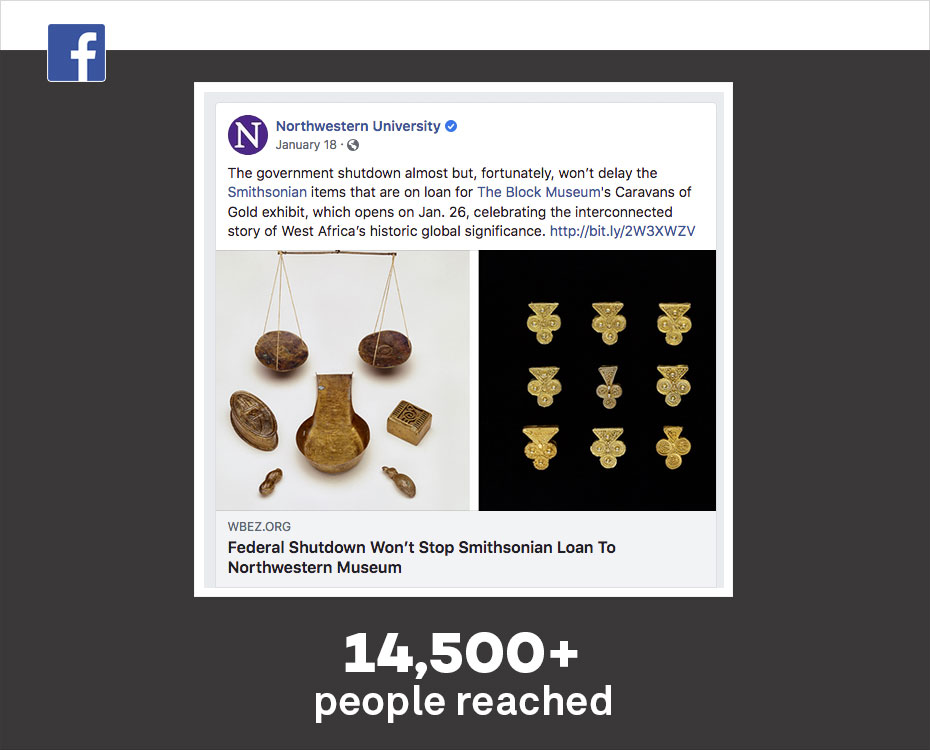 News Release and Multimedia Press Kit
We produced an interactive press kit for the media, which included b-roll, images, maps, soundbites and a fully produced video.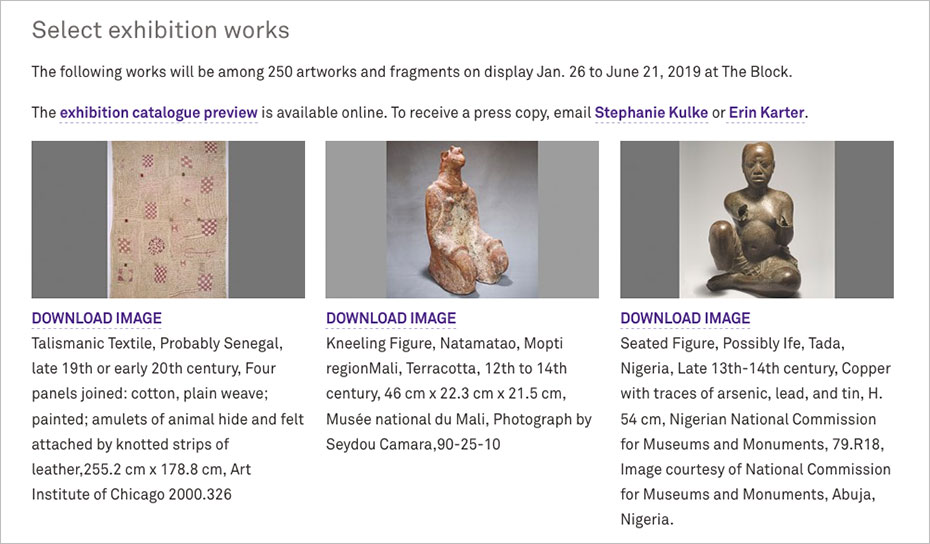 News Coverage
Our team pitched a wide range of outlets including archeology, art history, international and general news writers. Story angles focused on the unorthodox use of fragments in an art exhibition, Mansa Musa's unparalleled wealth, and the impact of the federal government shutdown during the exhibition's opening weekend.  
Media wins include global coverage in Le Monde, El Sol and the Art Newspaper. National hits were placed in The Washington Post, Smithsonian Magazine, Atlas Obscura and Artsy. Our team's news video content was embedded in the Le Monde story. Local coverage was ubiquitous opening weekend with featured stories in the Chicago Tribune and on WTTW TV and WBEZ Radio.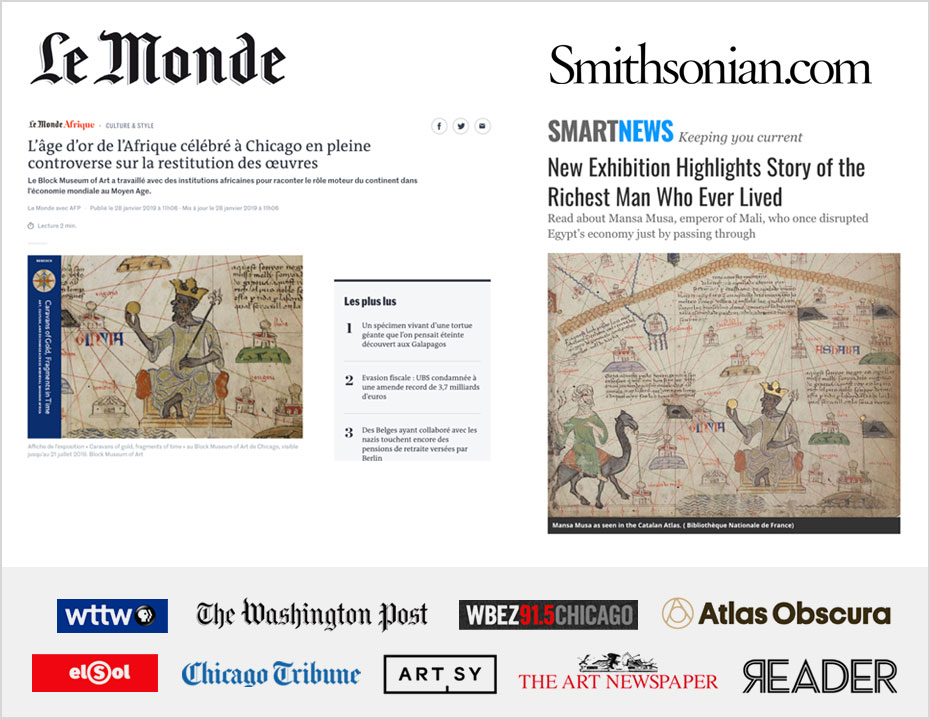 Results
The Block reports that 2019 attendance is surpassing expectations with attendance up 18% from the same period in 2018.
Broad range of media outlets reported on exhibition: art & museums, global affairs, art history, science, national news, archeology, African and medieval studies
Strong global reach, with an overall estimated reach of 237 million
Received 26 hits in major national and international outlets and a total of 127 placements
More than 589 journalists have visited the OGMC online press kit