2022 : Amy Hauenstein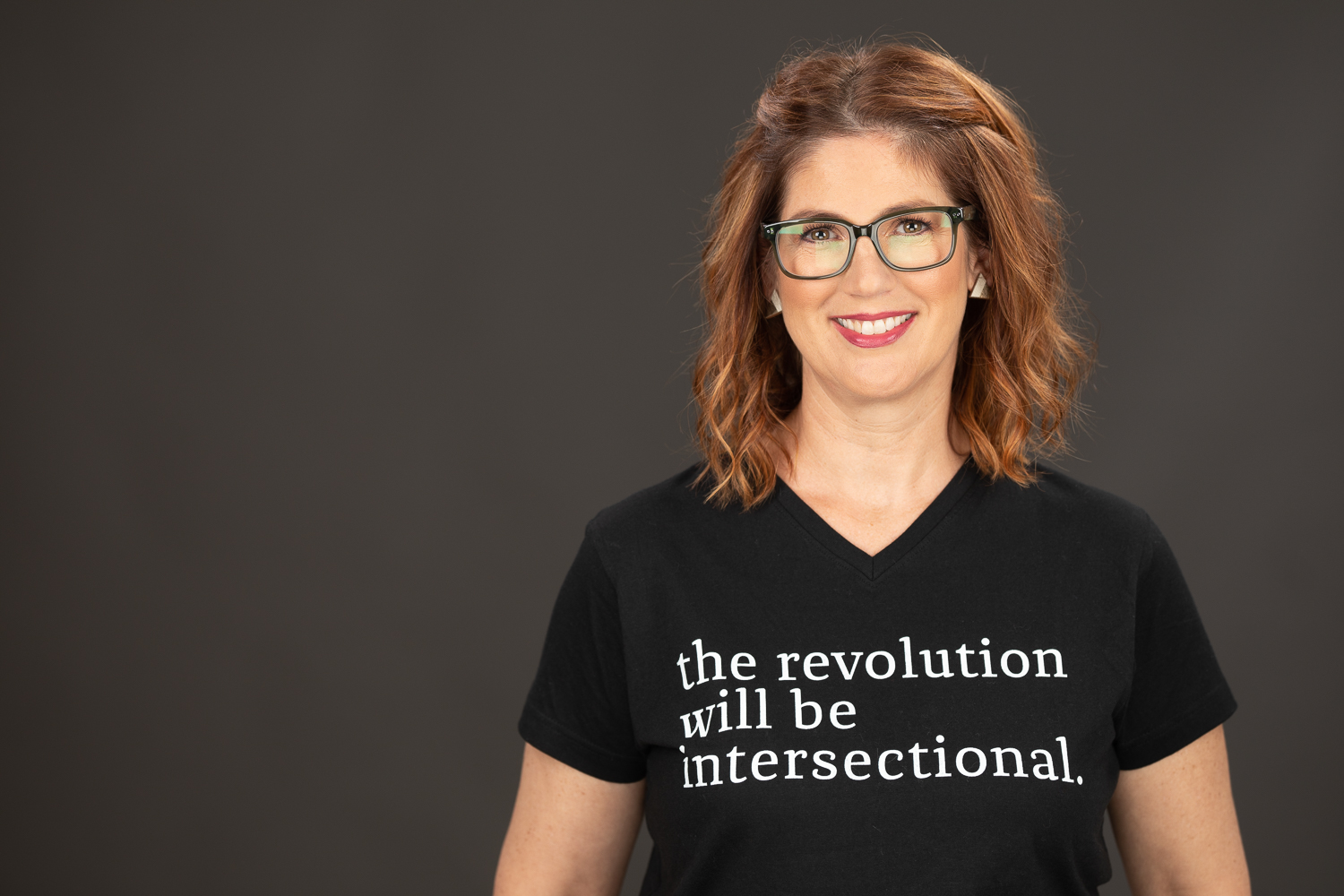 On March 8th, as part of our International Women's Day Celebration, we honored Amy J. Hauenstein
 from the School of Communication as

 a recipient of the 2022 Shujaa award for excellence in gender equity work. 

The Women's Center annually bestows the Shujaa Award, which honors a member of Northwestern staff whose service to the work of gender justice, equity, and inclusion demonstrates courage, tenacity, and an ethic of care. 

 This year's winner, Amy J. Hauenstein, is described by colleague and nominator, Anne Marie Adams as having a "great influence and measurable impact in the School of Communication through active allyship and sponsorship of [many] staff colleagues, students, and faculty who hold historically marginalized identities. Amy... is a strong voice for 'those who travel the world under the sign woman, trans* and enby identities' on the Comm Studies Department Inclusion Task Force and the Dean E. Patrick Johnson's DEI Task Force" in addition to working across schools and departments on other social justice committees.

As shown by her advocacy for staff and for students both by institutional measures and by bringing equity practices and accountability measures wherever she can, Anne Marie notes that "Amy's service and dedication go above and beyond any requirement and her humility and ethic of care are of incredible value to the NU community. I can't think of anyone who deserves recognition more."
"I will hold the essence of this award close to my heart as we continue this work. There is great social impact work being done here on Northwestern's campus. I encourage all of you to get involved, it is going to take us all."
Upon receiving her award, Amy noted that she was thankful especially for the "Black, brown, and First Nations women who have invested in [her] through friendship, collaboration, and by sharing their labor, so that [she] may more wisely spend [her] privilege in the fight for equity," citing her opportunities to learn from Njoki Kamau during her participation in Change Makers,  her invitation by Shonda Macpherson to collaborate with the Office of Civil Rights and Title IX Compliance, Stephanie Hicks, the inspirations that are Dean E. Patrick Johnson and Associate Dean Roderick Hawkins, and the countless women she has had the opportunity to learn with and from in her seven years at the School of Communication. 
Also nominated were Evangeline Su from the Office of Undergraduate Research, Ishrat Fatima from Kellogg, and Dr. Veronica Womack, incoming Associate Director of Inclusive Learning Communities at Searle. Thank you to all nominees. We so appreciate your work!
Look for your chance to nominate a colleague every January.