Shujaa Award (2021)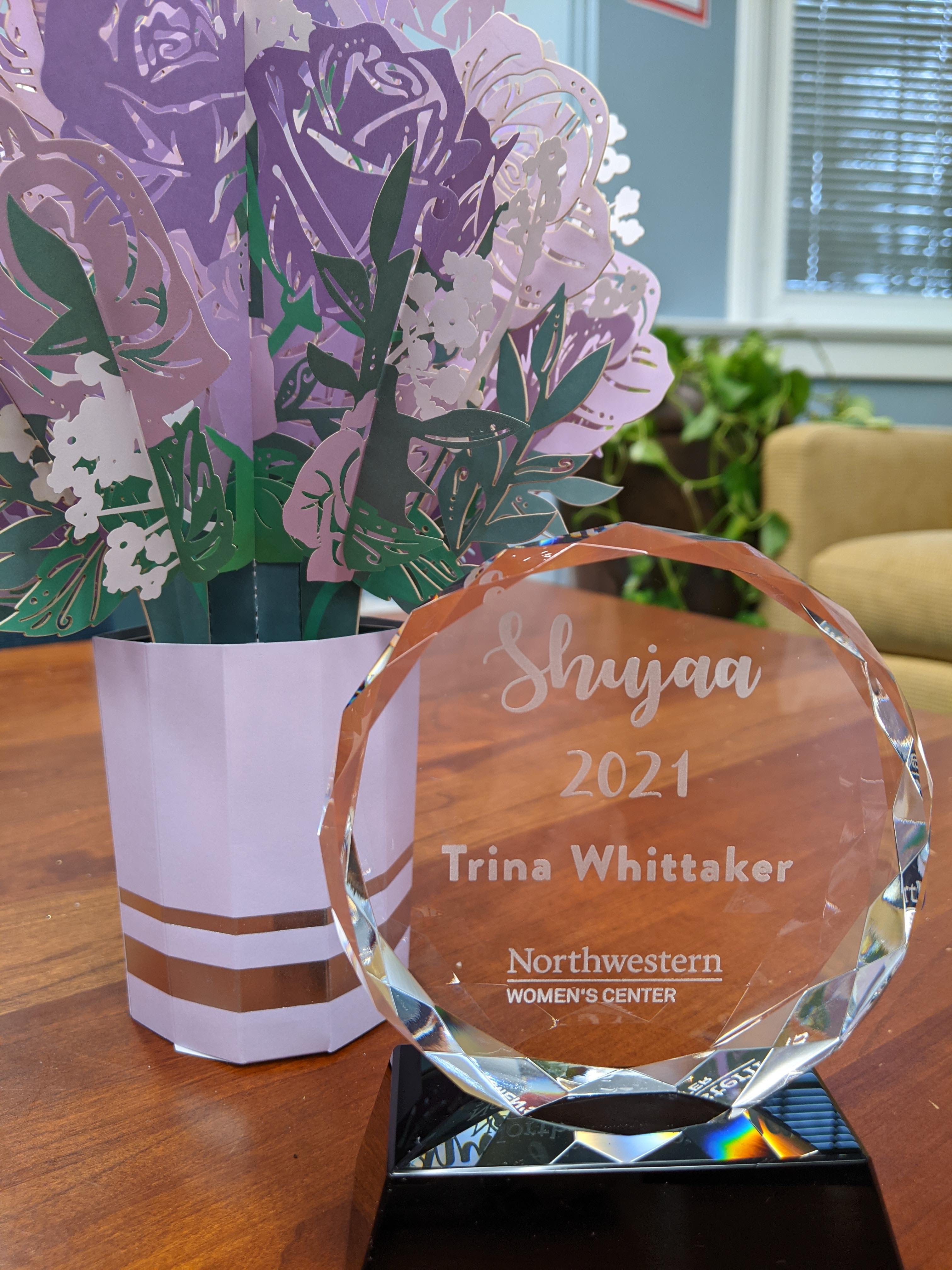 On March 8th, as part of our International Women's Day Celebration, we honored Trina Whittaker, Facilities Warehouse Manager and Recipient of the 2021 Shujaa award for excellence in gender equity work. 
The Women's Center annually bestows the Shujaa Award, which honors a member of Northwestern staff whose service to the work of gender justice, equity, and inclusion demonstrates courage, tenacity, and an ethic of care.
Here is what some of Trina's colleagues had to see about her work at the University:
"Trina is dedicated and compassionate about gender equity on campus and beyond. Trina genuinely cares about people and does not remain silent when she sees an injustice. Striving to make the work environment better for all, she is courageous in amplifying the voices of underrepresented community members."
"Trina has organized workshops through the Women's Center on auto maintenance, carpentry, and plumbing, empowering women to navigate these male-dominated spaces. She has spoken on "Women in Non-traditional Jobs" at Glenbrook South High School and to Girl Scout troops, and conducted workshops for Take our Daughters and Sons to Work."
"Trina was instrumental in forming the Facilities Women in Trades group, which morphed from informal gatherings to a formal organization driving change for a population of women who are often an invisible group on campus. She serves on the Facilities Diversity Council where she is driving change, establishing the foundation for diversity, equity, and inclusion policies and practices within Facilities."
"These are just a few of the initiatives Trina has championed for greater gender equity and social justice to more effectively serve and support women and other minorities. Trina is truly "an action leader and catalyst for change" on campus. We highly recommend her for the Shujaa Award."
Daviree L. Velázquez Phillip (MSA) and Carrie Wachter (CARE) received honorable mentions. 
Congratulations to Trina, Dav, Carrie, and all of this year's incredible nominees!