By Degrees 2019-2020 theme
In 2019 - 2020 we took on the theme,
By Degrees: Gender. Education. And Progress. 
This year we acknowledge how positive change for women and other gender minorities in educational settings has been brought forth incrementally and only through extraordinary effort and struggle. We will take an expansive approach to gender and gender equity, placing them into conversation with race, class, sexuality and other social categories that shape our experience in and with education.

Inequality in Higher Education
Our year of programming will confront the persistence of inequity in higher education, the presence of bias in the classroom, and the particular obstacles facing women and other gender minorities in STEM fields. We will challenge ourselves and our communities with a series of introspective questions: What forms of knowledge and community are valued within higher education? Who receives credit for the production of knowledge? How can classrooms, departments, and institutions, actively counter misogyny and other intersecting forms of prejudice that threaten spaces of learning?

Hidden Figures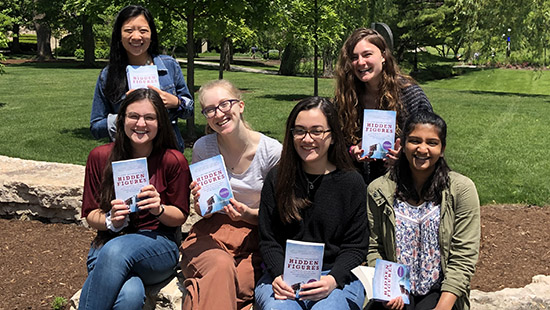 Our chosen theme speaks to the University-wide commemoration of 150 Years of Women at Northwestern and to the subjects of access, inequity and the devaluation of women of color as producers of knowledge so central to the One Book One Northwestern selection for the year, Hidden Figures. With events such as The Women's Center Fall Keynote and Winter Symposium, it takes time to celebrate those who have stood against gender oppression in higher education and evaluate the state of their ongoing commitment to making the educational experiences of women and other gender minorities equitable, safe, and liberating.