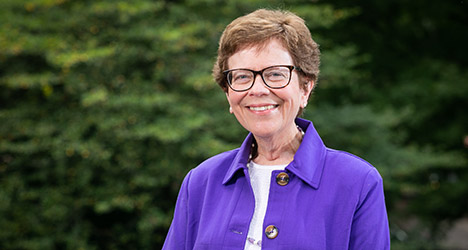 Announcements
Rebecca M. Blank named next president of Northwestern
Rebecca M. Blank, chancellor of the University of Wisconsin-Madison, Wisconsin's flagship campus, has been named the next president of Northwestern University, Northwestern's Board of Trustees announced today. She will become the University's 17th president, effective in the summer of 2022.
An internationally renowned economist, Blank is a well-known researcher on poverty and the low-income labor market and has served as an economics expert in three presidential administrations. Her appointment as Northwestern's next president marks a return to the University, where decades ago, she was the first tenured woman in the economics department. When she begins her appointment next year, she will again make history — as the institution's first woman president.
Read our news story about Rebecca M. Blank.
And visit the official president-elect website for more information.