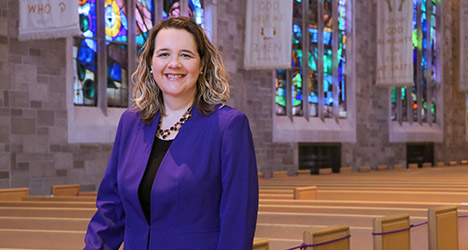 Student Experience
Fueling religious life with 'radical hospitality'
The Rev. Kristen Glass Perez, Northwestern's new chaplain, uses the term "radical hospitality" to explain the mission of Religious & Spiritual Life.

As she continues in her first year at the University, Glass Perez discussed with Northwestern Now her team's work during the pandemic, what it takes to meet students' needs and the importance of continuing to build community no matter the obstacle.

Read the Q&A.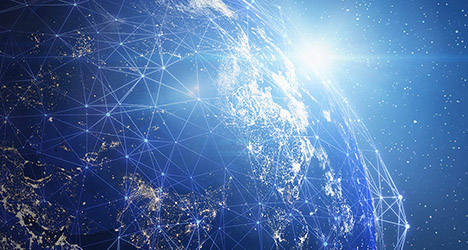 Global
Northwestern elected first Secretariat of U7+ Alliance
Northwestern has been elected to serve as the first Secretariat of the U7+ Alliance of World Universities, leading a global coalition of higher education institutions spanning six continents and seeking to find solutions to the greatest global challenges by coordinating with G7 governments and beyond.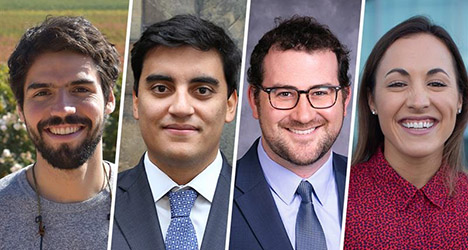 Innovation
Funds to rebuild a life after prison
Kellogg students (from left) Andres Weber Le-Bert, Daniel Chavarriaga, Josh Nathan and Janie Baird advanced to the final four of the Kellogg-Morgan Stanley Sustainable Investing Challenge.

Their project, the Incarceration Investment Fund, provides working capital to individuals leaving jail to help them overcome the barriers associated with reentry, such as lack of food, clothing, shelter, transportation and employment.

The additional freedoms may serve as a motivator [for people to get vaccinated]."
- Feinberg's Mercedes Carnethon, in the Associated Press, on the CDC's decision to ease outdoor mask guidelines.