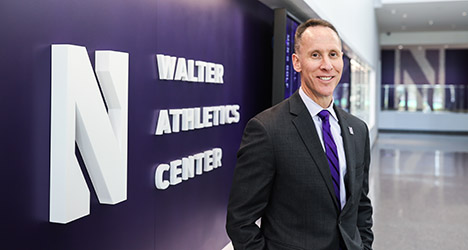 Announcements
Polisky named Combe Family Vice President for Athletics and Recreation
Mike Polisky has been named the new Combe Family Vice President for Athletics and Recreation. Having served as Northwestern's deputy director of athletics for external affairs since 2010, Polisky will assume the role immediately. He is the 22nd person to lead the department in its 126-year history.
Faculty Accolades
Five to receive University Teaching Awards
Five faculty members are being honored with the 2021 University Teaching Awards. The annual honor is given to professors who demonstrate excellence and innovation in undergraduate education.

This year's honorees are Michael J. Allen, Cynthia Ellen Coburn, Pam Daniels, Thomas J. Meade and Stephan Moore.

"These five McCormick Teaching Award honorees are a testament to Northwestern's commitment to our students, particularly during this period of adaptation in the ways we approach teaching and learning," said Provost Kathleen Hagerty.
Research
New computing device mimics brain's plasticity
Researchers have developed a brain-like computing device that is capable of learning by association. Similar to how famed physiologist Ivan Pavlov conditioned dogs to associate a bell with food, researchers at Northwestern and the University of Hong Kong successfully conditioned their circuit to associate light with pressure.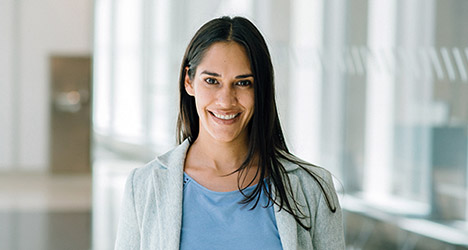 Classes
Thinking about identity: New class developed with diversity and equity grant
Professor Tabitha Bonilla of SESP has created a new undergraduate class that explores how viewing identities as "intersectional" can shift our understanding of policy. The class was made possible thanks to a Daniel I. Linzer Grant for Innovation in Diversity and Equity.
After winning the regular season Big Ten Championship title, Northwestern captured the 2021 Big Ten Tournament Championship for the second season in a row after a 17-12 victory over Maryland.