Faculty Accolades
Six elected to the American Academy of Arts and Sciences
Six members of the Northwestern faculty have been elected to the American Academy of Arts and Sciences, one of the nation's oldest and most prestigious honorary societies.

Linda Broadbelt, Joseph Hupp, Vicky Kalogera, Thomas McDade, Dr. Elizabeth McNally and Catherine Woolley are among this year's class of 252 artists, scholars, scientists and leaders in the public, nonprofit and private sectors.

Read more about them.
Announcements
Kelly Mayo named dean of The Graduate School
Kelly Mayo, who has served as interim dean of The Graduate School (TGS) since June 2020, has been named dean of TGS, effective May 1. Mayo also has served as interim associate provost for graduate education since last spring and will continue in that role.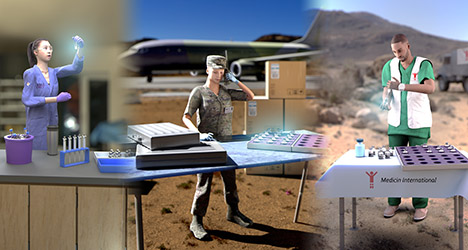 Synthetic Biology
Researchers aim to transform how vaccines are made
By cracking open a cellular membrane, Northwestern synthetic biologists have discovered a new way to increase production yields of protein-based vaccines by five-fold, significantly broadening access to potentially lifesaving medicines.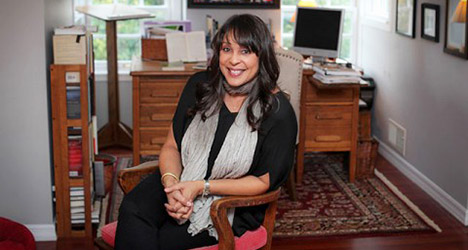 Perspective
Natasha Trethewey on her 'deepest wound'
Natasha Trethewey's memoir "Memorial Drive" is the story of the poet's early life and the 1985 murder of her mother, Gwendolyn Ann Turnbough, as she fought to free herself from her abusive ex-husband and Trethewey's stepfather in his second attempt on Turnbough's life.

Read a Northwestern Now Q&A about her life story, social justice and the role of poetry in the world today.
How art holds us through crisis The Block Museum of Art offers its first ever outdoor exhibition, "Behold, Be Held." African American studies graduate student Rikki Byrd curated the exhibit to capture gestures we may have taken for granted before COVID-19. Photo by Sean Su